Exhibition
Simon Denny: The Founder's Paradox
15 December 2018 – 28 April 2019
The Founder's Paradox uses gaming to reflect on competing political visions for New Zealand's future.
Berlin-based New Zealand artist Simon Denny uses the visual language of board games to reflect on new mythologies of the entrepreneurial founder as well as the changing role of the nation state in a time of political uncertainty. Denny's sculptures, prints and paintings collapse together fantasy imagery with expansionist ambition – an uneasy polemic which has long had particular resonance in the South Island of New Zealand, which is increasingly being looked to as a bolt-hole for Silicon Valley entrepreneurs. In an increasingly fractured and fractious world, the neoliberal status quo in New Zealand and further afield is beginning to be questioned at both ends of the political spectrum. Denny's work reflects on competing political visions for New Zealand's future within a volatile social climate destabilised by new technologies.
Related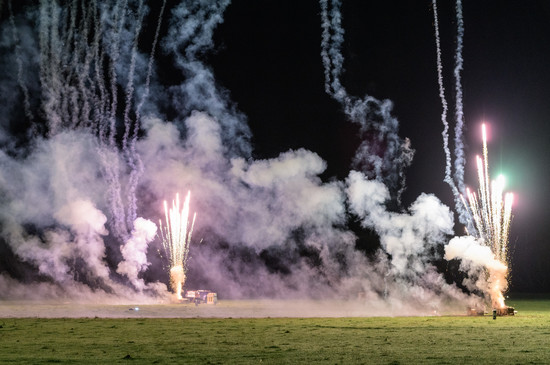 Director's Foreword
Welcome to the summer 2018/19 edition of Bulletin. There's no doubt that artists are essential to a gallery, but artists are also an essential component of what makes a city an exciting and great place to live. Here in Christchurch we have a considerable history of great art making, and one of the joys of our jobs here at Te Puna o Waiwhetū is working with artists.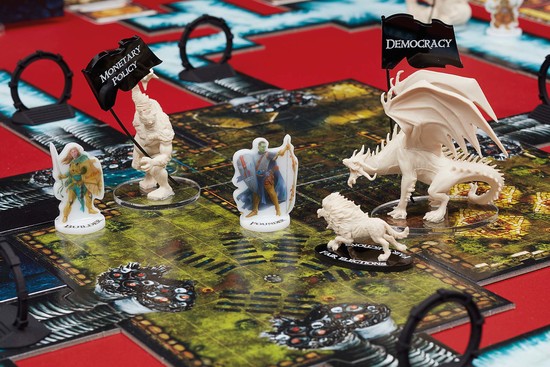 Power Play
In November 2017, Simon Denny's The Founder's Paradox opened at Michael Lett Gallery in Auckland, the first solo exhibition Denny had made specifically for New Zealand audiences in several years. His starting point for the project was local: the news, broken by New Zealand Herald journalist Matt Nippert in early 2017, that the billionaire tech investor and Donald Trump supporter Peter Thiel was in fact a New Zealand citizen.