Event
No Mail Today by Allen Maddox
ArtBite
Past event
Meet at the top of the stairs
Free
Take an art break and join guide coordinator Rebecca Ogle as she discusses Allen Maddox's No Mail Today on the first floor.
Art Bites are 30-minute lunchtime presentations on a single work on display, presented by our staff, guides and guest speakers.
There's a new Art Bite to enjoy each Friday at 12.30pm.
Related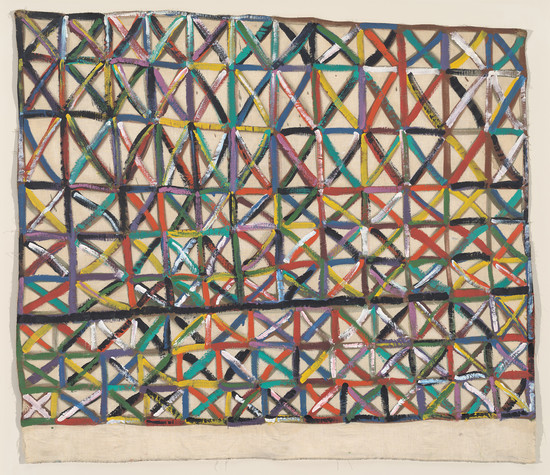 No! That's wrong XXXXXX
Three paintings by Tony Fomison, Philip Clairmont and Allen Maddox.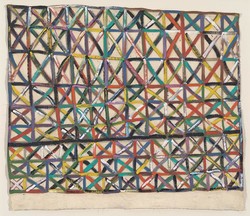 Allen Maddox began producing his well-known 'X' paintings around 1975 when, in a moment of despondency, he angrily defaced a painting he was working on with an X. The motif stuck, and he began repeating his 'crosses in boxes' over and over on his canvases. There is a compulsiveness in Maddox's 'X' paintings; at once ordered yet disordered, they demonstrate a combination of gestural boldness and neurotic energy. Maddox commented in 1977 that he 'would like to be able to visually reproduce the little electric thought patterns that go on in your head when one is paranoiac… How I thrill to a composition resolved by "painterly" means. Splashes, strokes, aesthetic errors.' (No! That's wrong XXXXXX, 25 June 2016 – 30 April 2017)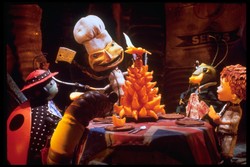 THIS FILM REPLACES WALLACE AND GROMIT.
A young boy's discovery of a gigantic peach triggers an eventful journey across the sea in this strikingly designed and surprisingly twisted animated adventure based on Roald Dahl's classic story.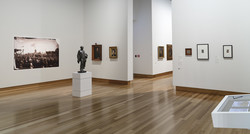 Join visitor host supervisor Janet Abbott as she discusses the photographic techniques and early Christchurch images taken by Alfred Charles Barker in He waka eke noa on the first floor.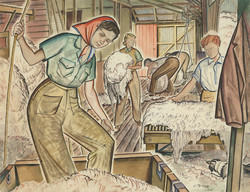 Join art historian Julie King as she discusses Juliet Peter's Woolshed Interior (Land Girls Working in a Woolshed) in Beneath the Ranges on the first floor.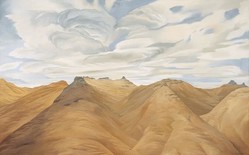 Join public programmes coordinator Amy Marr as she discusses Bill Sutton's Te Tihi o Kahukura and Sky, I on the first floor.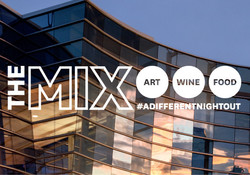 Rediscover the Gallery after dark with the Mix - a vibrant changing calendar of special events combining people and art, with music, great food, beer and wine, pop-up talks and demonstrations, debates, film and live performances.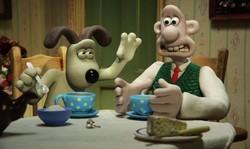 This 1993 stop-motion animated film sees Wallace and his long suffering dog Gromit take in an unusual lodger with disastrous results.
Fun for the whole family. Feel free to bring in movie snacks from home!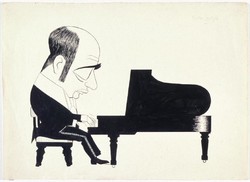 This year's weekly ArtBite programme is about to start! From Friday 10 February, we will again offer a weekly presentation of a work on display here at Te Puna o Waiwhetu. The aim of these 30-minute talks is to give you an art break in the middle of your day. We know you're busy, so this isn't a long lecture meant to take up too much of your time. And they're free. With a new work presented each Friday at 12.30pm, the information will be fresh so you can impress your friends during your weekend socialising.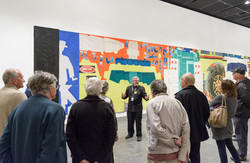 Take a free guided tour of our exhibition highlights with one of our friendly, knowledgeable guides.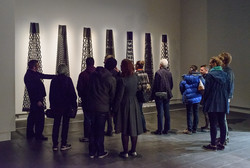 Take a free guided tour of our collection highlights with one of our friendly, knowledgeable guides.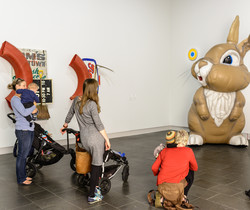 A free, guided art tour especially for parents with babies. Buggies welcome.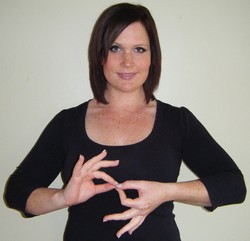 Tour the Gallery with our friendly, knowledgeable guides and a sign language interpreter.