Exhibitions
Events
On display
Movie of the Month: April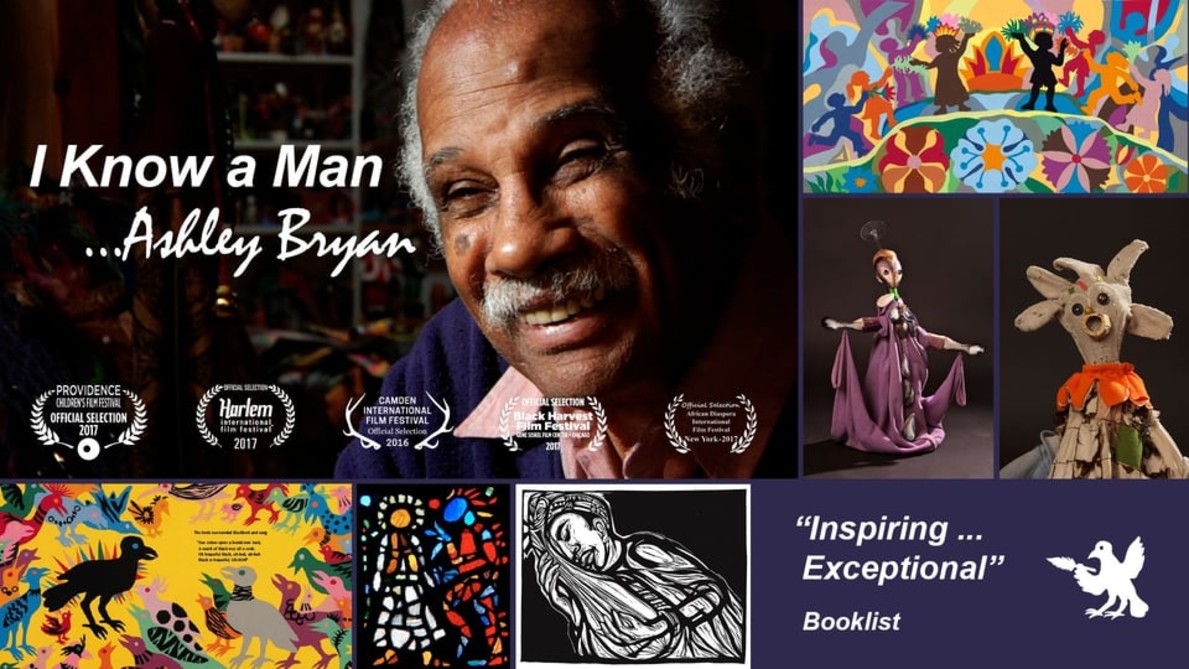 Friends
Past event
Philip Carter Family Auditorium
Entry by Koha
I Know a Man…Ashley Bryan
Ashley Bryan is a 94-year-old creative wonder who skips and jumps in his heart like a child. He served in a World War II all-Black battalion and experienced the D-Day and the racism of a segregated Army.
As a result he dedicated his life to creating beauty and joy, spreading love and awe through his art. He's a poet/illustrator of over 50 award-winning children's books, former professor at Dartmouth College, and maker of magical puppets and sea glass windows from found objects inspired by his African heritage.
Ashley lives on the remote Cranberry Islands, Maine and has been using art his entire life to celebrate joy, mediate the darkness of war and racism, explore the mysteries of faith, and create loving community.