Event
Jacqueline Fahey: Painting the Personal and the Political
Talk
Past event
Philip Carter Family Auditorium
Free
Art historian Julie King builds on a personal connection to place Jacqueline Fahey's practice in the context of New Zealand art history, and asks what makes it unusual and why it had such an impact at the time.
Related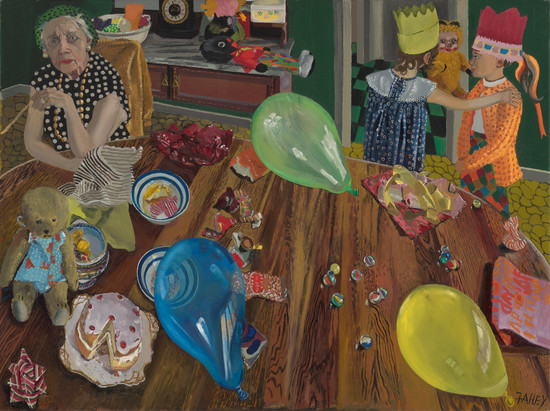 Jacqueline Fahey: Say Something!
Overflowing with love, conflict and quiet despair, Fahey's paintings from the 1970s bristle with the intensity of domestic life.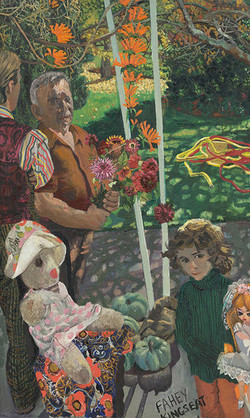 For the exhibition Jacqueline Fahey: Say Something! (22 November 2017 – 11 March 2018) this work was displayed with the following label:
Fahey's husband, the noted psychiatrist Fraser McDonald, held positions at a number of institutions throughout New Zealand, and they raised their three daughters in a series of houses on hospital grounds. In Porirua, the gardens were overseen by a patient, Mr Quickly (also known as Speedy), who had studied at Kew Gardens in England and worked on a royal estate. He supplied the family with a steady supply of produce and fresh flowers. Fahey recalled that she could cope with the flowers but that the fruit and vegetables, which he clearly expected her to make into preserves, showed up her shortcomings as a 'proper' doctor's wife. When the family moved to Kingseat Hospital, near Auckland, Mr Quickly came with them. This painting, a study in warm autumnal colours and dappled shadows, celebrates what Fahey described as 'the light he brought into all of our lives'.