The Gift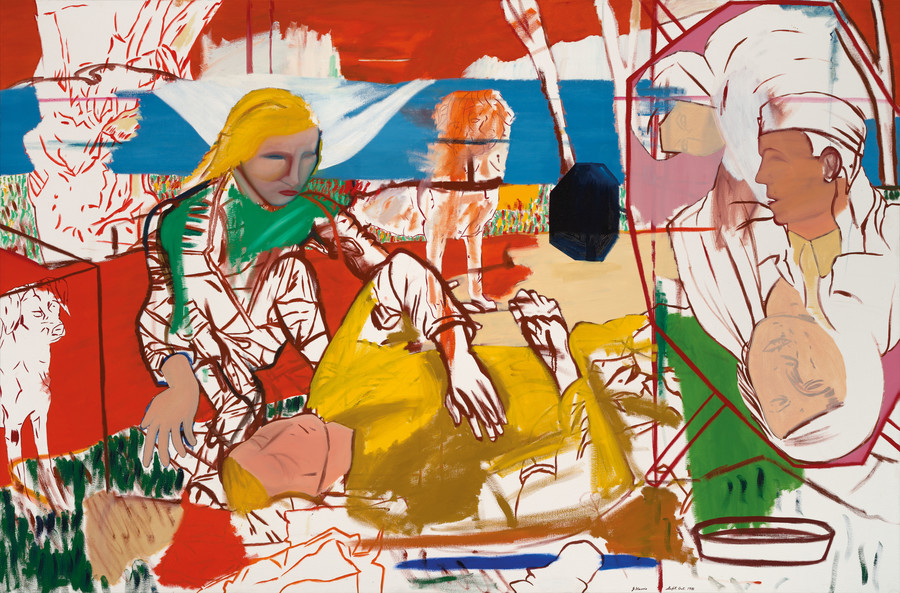 "I was born in Akaroa and grew up on Banks Peninsula. My parents have a farm there. I went to high school in Rangiora, then worked in Christchurch for three years before going to Dunedin. I grew up in a fairly isolated environment. In my three years in Christchurch nothing really happened to me. There were no outward changes in my life. I had no friends there. I was quite alone – and I started to paint."1
When painter Jeffrey Harris was asked to describe his artistic beginnings his response showed a strong connection to the Canterbury region, for both good and bad. So when Patricia Bosshard-Browne invited Gallery director Blair Jackson and me to visit Gore to look at a selection of art by Jeffrey that she wanted to gift to Christchurch Art Gallery we were excited, making the journey to the Eastern Southland Gallery to meet Patricia and Kobi Bosshard during a bitterly cold winter's day in 2019. The gift that Patricia made as a result was an incredibly generous gesture and one that we were delighted to accept.
Patricia has long been one of Jeffrey's most ardent supporters, both exhibiting his work in one of New Zealand's pioneering dealer galleries, the Bosshard Gallery, and purchasing works for her personal collection. Patricia, Kobi and their young family moved to Akaroa in 1967 and Kobi established his jewellery studio; in 1970 Patricia opened the first iteration of her gallery in Akaroa's disused powerhouse.
Originally known as the Rue Pompallier Gallery, she set about establishing what was to become one of New Zealand's foremost dealer galleries in this sleepy rural town, known more for its commercial fishing and farming than as a cultural centre. Yet Akaroa Harbour drew numerous creatives and their families in the early to mid 1970s, including Philip Trusttum, Bill Hammond, Joanna Margaret Paul and Laurence Aberhart.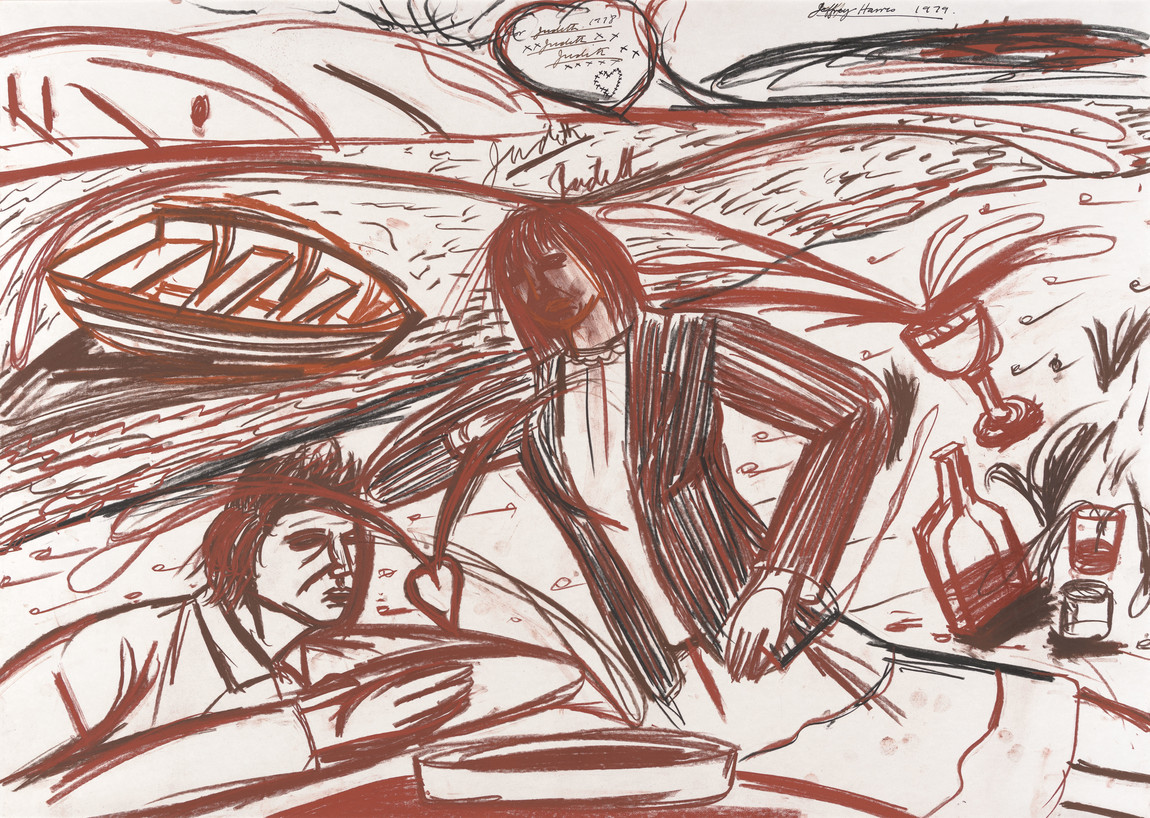 Considering its location in a rural South Island backwater, the Bosshard Gallery was ambitious from the start, and sought to be a gallery of national, rather than simply regional, importance. Patricia began exhibiting work by some of New Zealand's leading artists of the time, including Philip Trusttum, Ralph Hotere, Leo Bensemann, Doris Lusk, Trevor Moffitt, Bill Sutton and Tony Fomison. The late Quentin MacFarlane fondly remembered taking Tony over to Akaroa for his opening at the Gallery in 1971, recalling the artist's sense of anticipation as they drove over the Hilltop and the Long Harbour came into view. According to Quentin the Bosshard Gallery openings were some of the best, offering an opportunity for the Canterbury arts community to come together in a beautiful location away from the city.
In 1976 the Bosshards relocated to Dunedin where Patricia initially opened the gallery on Princess Street before settling on the space on Dowling Street in 1978 where she remained until 1992. The first exhibition held at Dowling Street was fourteen of Jeffrey's extraordinary Conté drawings from the Judith series, two of which are including in the gift and are Patricia's personal favourites. She initially attempted to sell these as one group to keep them together but, with no buyer willing to commit, she reluctantly had to sell them individually.
Among the artists shown here along with Jeffrey were Marilynn Webb, Pat Hanly, Philip Trusttum, Gordon Walters, Milan Mrkusich, Joanna Margaret Paul, Neil Dawson and Billy Apple. It is interesting to note that her space on Dowling Street has continually operated as a dealer gallery from 1978 to this day, including as No. 5 Gallery and the Brett McDowell Gallery.
Jeffrey was first invited to hold an exhibition of paintings and drawings with Patricia at the Rue Pompallier Gallery in 1971. His father, Henry, who farmed across the harbour at French Farm, visited the gallery to see his son's art. His question to Patricia on this visit was "Is it any good?" to which he got a resounding "Yes". Jeffrey is an artist whose work Patricia has continued to respond to strongly since this time, and over forty-five years she has regularly acquired drawings and paintings from the artist. This, she says, was "not by following any plan or strategy but by trusting my own eyes and drawing on my intuitive response to each work."2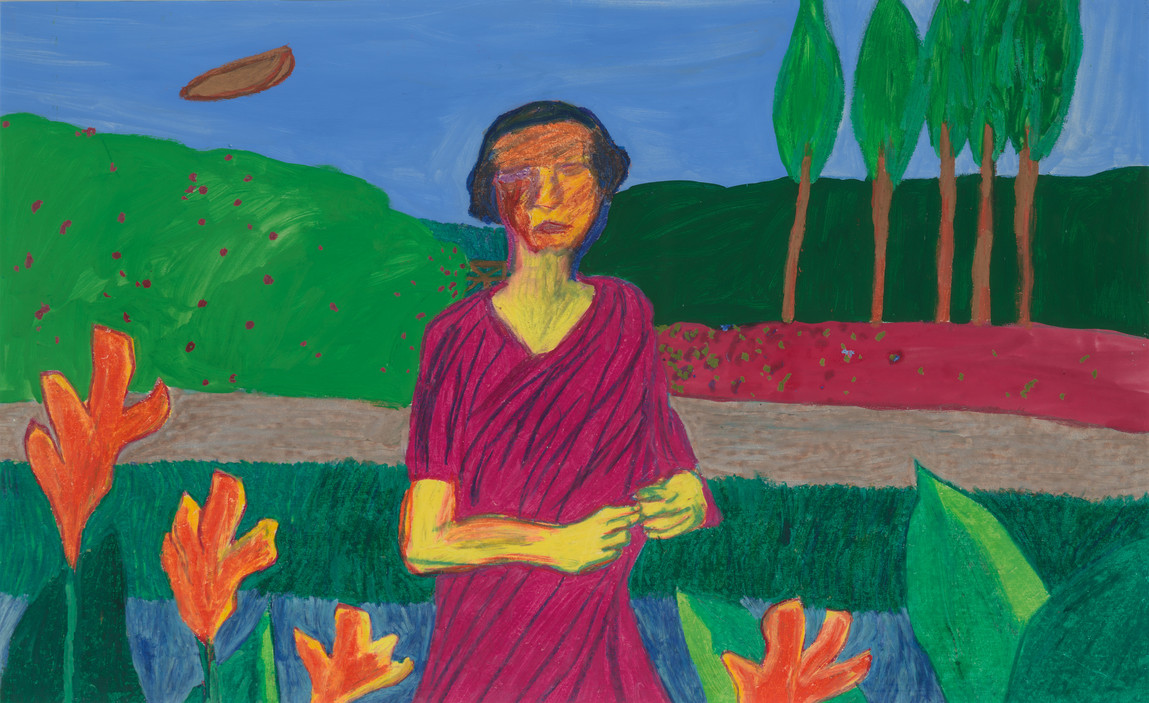 One of the earliest works in the gift, Untitled (1970), dates from the very beginning of Jeffrey's career. The human figure has been ever present in Jeffery's work, here it is a lone woman standing in a rural landscape. It's a motif that he has returned to throughout his career and one that he continues to explore in his most recent work from his Dunedin studio. The trees, flowers and grass are evocatively naïve and highlight the largely self-taught nature of his art, where art books replaced art school tutors and he explored his own highly personal imagery and techniques. When interviewed in Art New Zealand in 1981 he stated "It's never just a landscape. My landscapes are always populated. And it's normally the people in it that give the picture its meaning."3
The painting Untitled from the Imogen's Grave series (1977) depicts the pristine white headstone of Jeffrey's and Joanna Margaret Paul's infant daughter Imogen Rose Harris at the Catholic cemetery in Akaroa. Imogen was born at Barrys Bay in February 1976, diagnosed with a heart condition, and tragically died before the year was out. The grief of a parent who has lost a baby daughter is expressed through the headstone in the centre of the work, which is enveloped within a bleeding heart balanced on a cup. It's a work loaded with symbolism; the headstone and heart flanked by two trees set against the harbour landscape. This work is one of a number Jeffrey created in pastel and acrylic on paper in memory of his daughter that culminated in several large oil paintings. Jeffrey's drawings and paintings, along with Joanna's incredibly moving book of poems titled Imogen from 1978, display the deep sorrow of both parents at losing their daughter.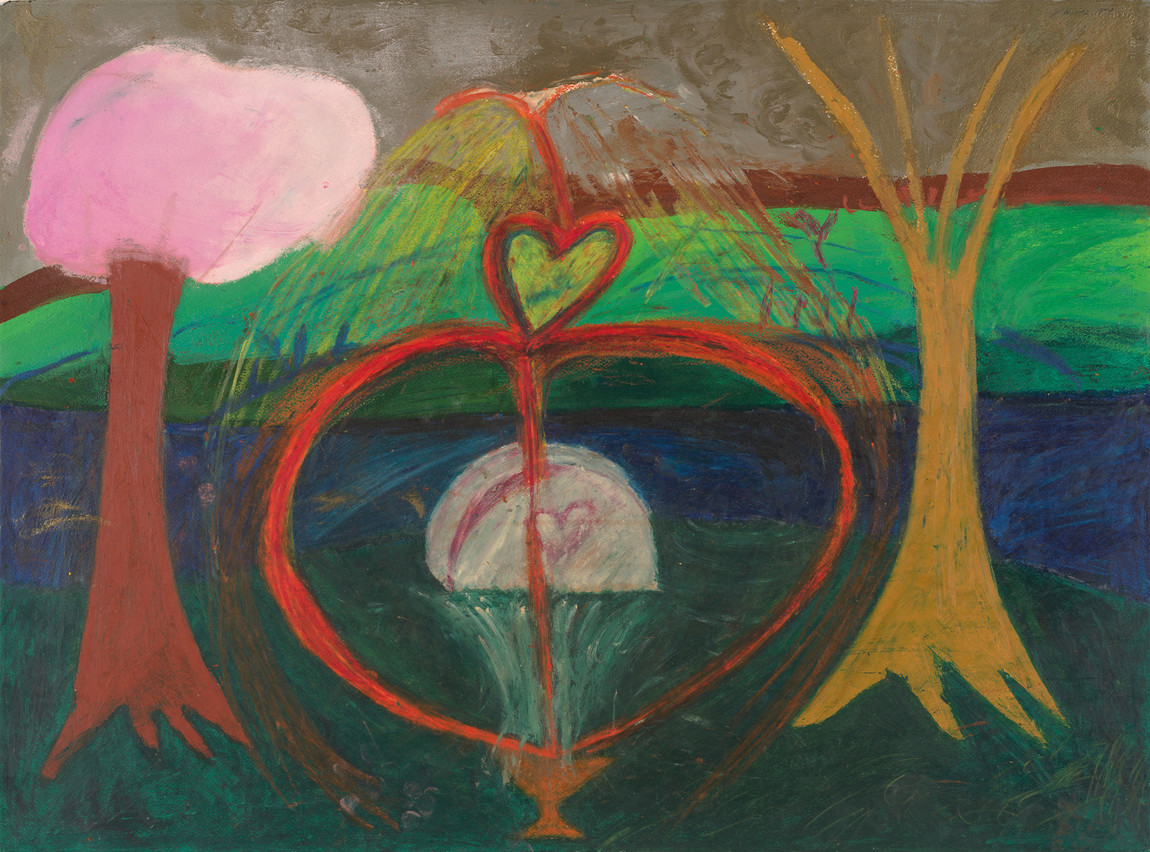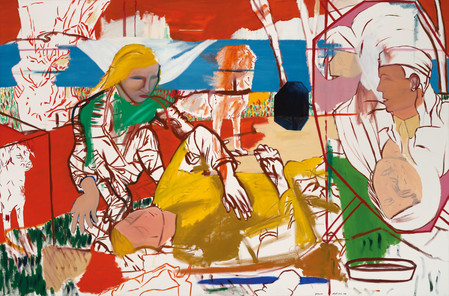 The major work in Patricia's gift is the oil painting Call It a Loan (1981), which features several figures, their faces painted in detail but their bodies simply outlined. It's a difficult painting to read let alone describe. It demands that the viewer spend time looking and leaves me questioning the intent or meaning behind it. A woman kneels over a fallen man, dogs stand by – what do they symbolise? I come away with more questions than answers. It is painted in a beautiful combination of solid colours; blue, red, green; brown and red outlines; the faces are 'finished', the bodies not, parts of the painting are left blank. It is expressive and intense – a wonderful painting and an important addition to Christchurch Art Gallery's collection.
Talking of Jeffrey's art, Patricia stated, "I have now lived with these drawings and paintings for more than forty years. During this time they have always enriched my life and continue to do so. This to me is the measure of great art."4
Jeffrey Harris: The Gift provides an opportunity for the Gallery to acknowledge with thanks this very generous gift of eight paintings and drawings from Patricia Bosshard-Browne and one drawing from Kobi Bosshard. They will be complemented by several paintings and etchings by Jeffrey already held in the Gallery's collection, including two recently acquired paintings completed at Barrys Bay in 1975. Patricia's gift has enabled the Gallery to more fully represent Jeffrey's work as an artist and acknowledge his strong connections to the Canterbury region and the South Island.