Te Whakawhitinga
Jeremy Leatinu'u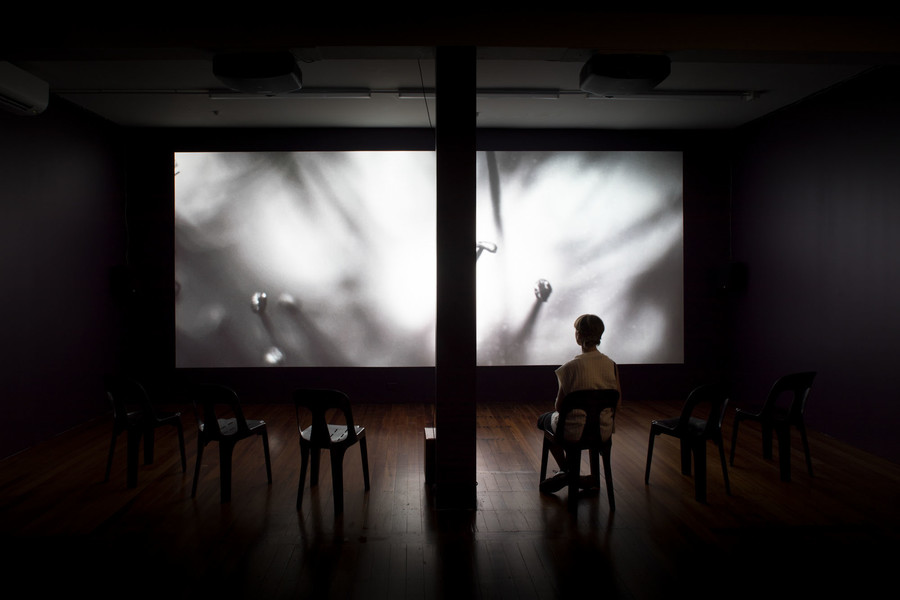 Te Whakawhitinga is a haerenga, a journey. It is not a long film, approximately eleven minutes total, but the geography it covers stretches from Te Tai Tōkerau in the North to Ōtautahi in Te Waipounamu; from early adulthood to old age; and from the time of Te Pākanga Tuarua o te Ao, World War II, to the present. Te Whakawhitinga follows this narrative like a stone skimming across water: touching down at points, at others flying across space-time with the momentum of recall.
The work tells the story of a young man enlisting, leaving his family's farm in the Far North and taking the train south to begin military training. This is his first time away from home, and the film is underscored by the sense of awe you might experience at first seeing huge, unfamiliar mountains under snow, or the cold, grey coastline running alongside the train. While it stems from this historical account, Te Whakawhitinga also includes elements of fiction, or more universal experience. In this sense it reflects many other stories of people leaving home and familiar things, struggling to adapt to their new situation, making a life, and only returning home in their later years.
Commissioned by The Physics Room for a solo exhibition, work on this project began in early 2021. Since then, Leatinu'u and cinematographer Ian Powell have travelled from Tāmaki Makaurau where they both live, to Northland and down to Canterbury multiple times, recording the extensive footage of land, sea and rural life brought together in the final film. Te Whakawhitinga is also a road movie, tracing a long drive down Aotearoa.
One way to read this story is through the impulse to leave behind what is familiar, to chase the clean unknown of distance, and the unsettled yet comforting feeling of being on the move into an infinite horizon. The film is projected in anamorphic aspect ratio, low and wide, which allows for the almost overwhelming sense of Te Waipounamu's horizontality, with its layers of plains, mountain ranges, sky. As cinematographer Powell says, "that's how the landscape down here is."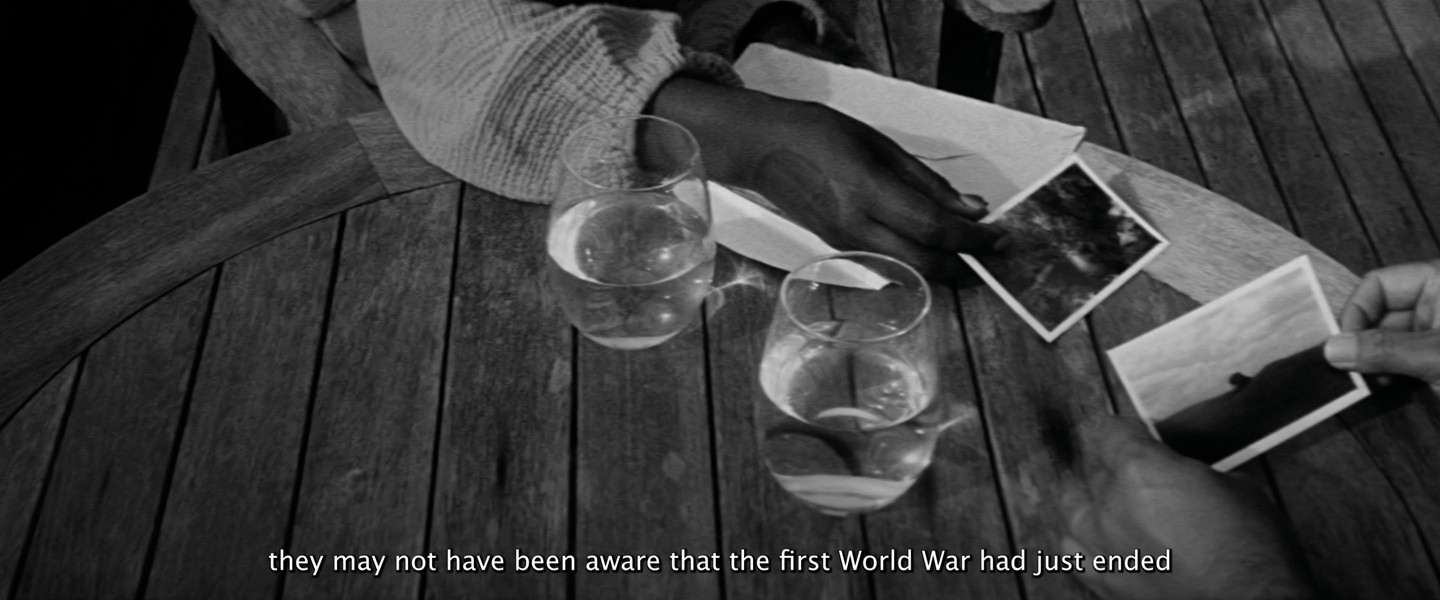 Initially shooting both film and digital, during the course of the project Leatinu'u and Powell chose to work with black and white 16mm film only. The choice was a commitment to the tone of the story, and to CinemaScope format. It also meant moving into new territory as collaborators. Powell and Leatinu'u have collaborated for years, across a number of projects; this was the first time working together shooting analogue.
Black and white film has the capacity to hold infinite grades of light and inky depths of shadow in a way that coloured images do not. Further, I recognise when watching a short version of the work for the first time, the non-digital texture of the film asks our eyes for a different kind of focus. In turn, perhaps we listen differently. This slowed-down, watching-listening-thinking state makes space for the autonomous identity of the places pictured – these places hold their own whakapapa, and layers of their own stories, beyond this narrative.
Originating in an oral account, Te Whakawhitinga sustains the presence of the voice. While for the artist it remains important that the story is held in the images, rather than in extensive subtitling (the spoken narrative is all in te reo Māori), listening also is a fundamental part of this experience. Two speakers tell the story: Matua Hunaara Kaa of Ngāti Porou descent and Poata Alvie McKree of Ngā Puhi and Ngāti Kahu ki Whangaroa descent. Leatinu'u's work often brings multiple voices into the telling of a story, so that it's no longer an individual thing but rather unfolds in dialogue. An earlier film by Leatinu'u, When the moon sees the sun (2021, commissioned for the Honolulu Biennale), is based on a waiata written for the passing of his koroua; each verse takes the perspective of a different family member. In this way the artist opens up the idea of identity as collectively held, and recollection as something formed and reformed in the act of telling.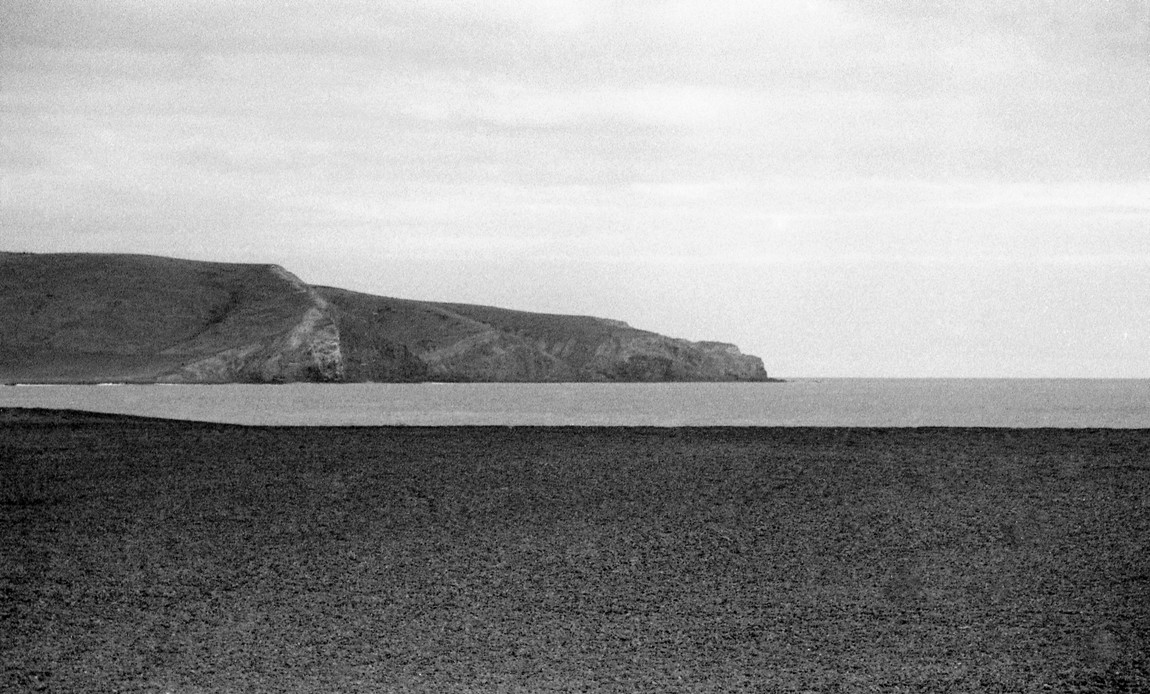 Past work by Leatinu'u – performance, sculpture and moving image – has a consistent relationship to the movement of people and of the land, to water and to language. Mai i te kei o te waka ki te ihu o te waka (2018, commissioned by CIRCUIT Artist Film and Video Aotearoa and shown at Berlin International Film Festival), is narrated in te reo Māori and English, and tells two interconnected stories of migration and arrival. A more recent major work, Taonga tuku iho (2021, commissioned by Winnipeg Art Gallery for the Indigenous Art Triennial), follows a series of studies on water: gushing down drain pipes, boiling in a jug, sustaining life.
Queen Victoria (2013) was the first work of Leatinu'u's that I saw. In this work, made across a series of cities in Aotearoa, the artist sits on top of a ladder, high enough to make eye contact with a statue of Queen Victoria. Here in Ōtautahi, he sits in Victoria Square beside the Ōtākaro river, a significant site of historical trade for local Māori, particularly for Ngāi Tuahuriri from Kaiapoi. The square also contains a statue of James Cook. Nothing is spoken by Leatinu'u in this older work, but it becomes apparent to me as I watch that empire-building Queen Victoria will certainly be the first of the two to drop the eye contact. Across Leatinu'u's work, which is often called subtle, poetic or metaphorical, there is a line that is very direct, confronting even. It asks, what does it mean to live here in Aotearoa, in relationship to the past and present and to each other?
As much as it is a story about leaving, Te Whakawhitinga is also a record of returns. Many watching it may feel as though they have returned to particular sites they know intimately: the salty expanse of Birdlings Flat, the heavy shoulders of the mountains in Arthur's Pass. In some ways it is a melancholy film, remembering loneliness; the pace and black and white imagery leave spaces for us to fill with our own thoughts. I think of my own grandfather, who grew up in Temuka and went to war with his four brothers. I think of archival images I've seen of soldiers returned from war. I think of an image of the Māori Battalion from 1946 in the Alexander Turnbull Library, in which men and women in uniform sit eating and drinking at a long table, home in Aotearoa. They look terrifyingly young and terrifyingly old at the same time. Newsreel footage from the same time registers a similar sense of fatigue and loss on the faces of soldiers returned. Te Whakawhitinga is a recognition that as much as leaving is hard, so too is the return: you are different, and so is what you return to.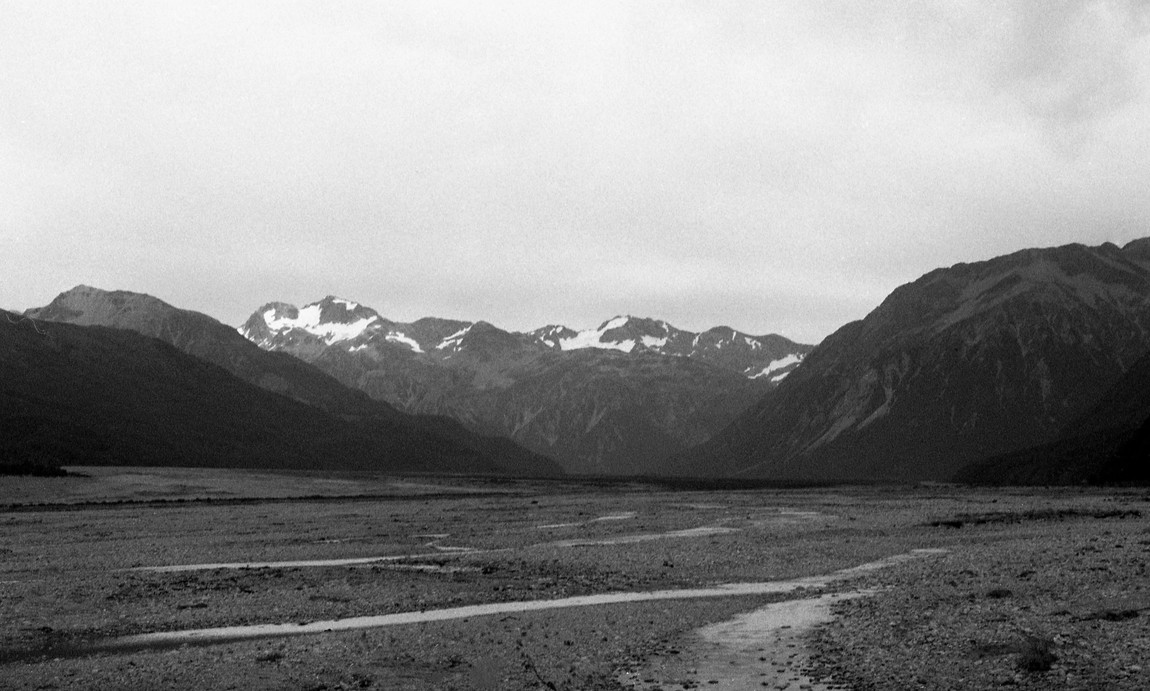 The work's title, Te Whakawhitinga, holds this sense of a journey. More literally translated, a crossing. It includes room for spoken exchange too, the back and forth of whakawhitinga korero, which unfolds in the film through the voices of McKree and Kaa. Or, less literally, te whakawhitinga is a form of transition. This is at the core of the work. The film can never hold every detail of a journey, or remember it with precision, and this is not its intention or purpose. Rather, returning to the idea of recall as a skimming stone, what we watch in Te Whakawhitinga is fundamentally about transition. The film travels on a series of arcs, touching down at points like the stone to the water, each touch generating lift for the next arc. The stone that finally lands, sinks, rests, has been changed through the course of its flight.