Recommended Reading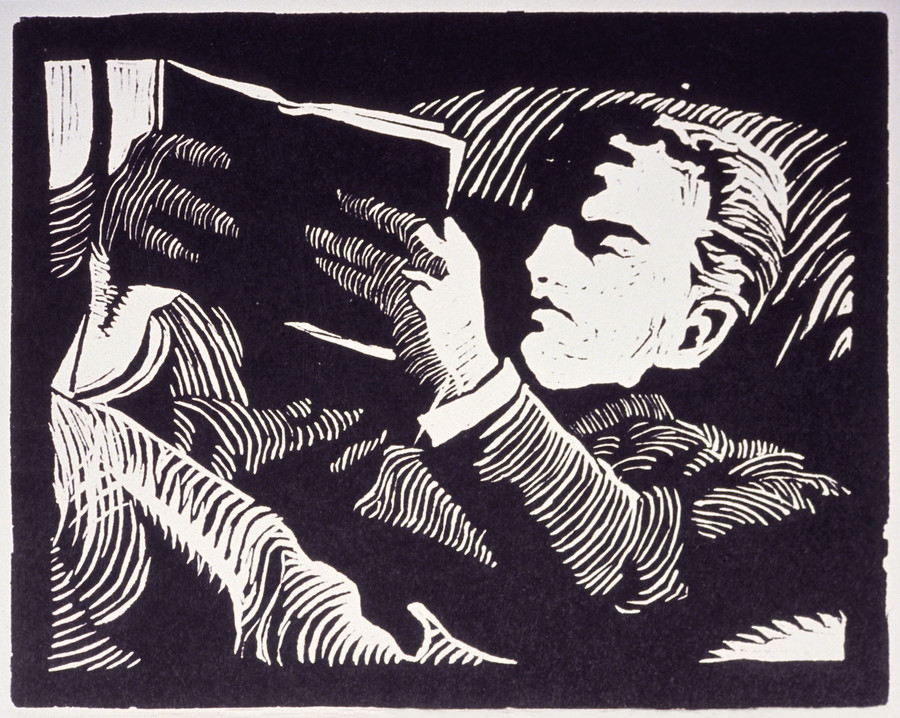 Summer is the perfect time to sit back with a book. That's the theory anyway, assuming life allows you the luxury. But what to read, and where to start? Stand by for some great recommendations…
Olivia Laing,The Lonely City: Adventures in the Art of Being Alone, 2016
Olivia Laing's The Lonely City looks at loneliness through the lives of selected artists as well as personal biography. Warhol, Solanis, Wojnarowicz, Darger, Nomi, Hugar are subjects in an examination of the particular type of loneliness found in heavily populated urban environments; the loneliness that comes from an unanswered need to be seen in a deeper sense. Written in 2016, it now seems extraordinarily prescient in these Covid times, especially in its discussion of the devastating divisions of the AIDS crisis and the escalating social complications of our online lives.
This book was loaned to me by a friend and is a reminder that the gift of a favourite book is an antidote for loneliness and a way to be seen without words.
Saskia Leek, artist, Ōtautahi Christchurch
Harry Dodge, My Meteorite: Or, Without The Random There Can Be No New Thing, 2020
L.A. artist Harry Dodge had me at the second sentence where he describes time as a banana. Dodge was already someone I sort of knew. He's Maggie Nelson's partner and a key character in her 2015 autotheory hit The Argonauts. Dodge's own life-writing is like a non-sequel, a flip of the mirror, a generous friend; it is also brilliant. Intimacy, death, digital life, space rocks and the art world all feature as part of this "unaugmented recollection".
Louise Menzies, artist, Tāmaki Makaurau Auckland
Agustín Fernández Mallo, Nocilla Experience, 2016
Hailed as one of the most daring experiments in recent Spanish literature, Nocilla Experience is the middle book of the Nocilla Trilogy. I have it on good authority that Nocilla is the Spanish translation for 'Nutella', the hazelnut spread. Nowhere in the book is the spread mentioned, but almost everything else is.
Fernández Mallo writes in small divergent vignettes, ranging from interview exerts, information on art, science and music to extremely articulated fictional portraits, such as Harold in Miami obsessively eating cornflakes that have the expiry date of his ex-wife's birthday. These characters reappear several times in the book; each time doesn't register more depth to the character just a different angle, a new window to observe their private oddity.
All the swift changes in subject, character and form are reminiscent of internet-search wormholes – in a ten-page section you learn of scientific discoveries in the field of vision at the University of Los Angeles, the details around the discovery of Henry Darger's body and Russian soldiers' discoveries upon entering Auschwitz.
No passage is longer than two pages and some are as short as three words, like the excerpt from a Bobby Gillespie interview. Q: Do you still think you are a punk? A: Yes, I do.
Oli Perkins, artist, Ōtautahi Christchurch
Chantal Akerman, My Mother Laughs, 2013; 2019
The first line reads "I wrote it all down and now I don't like what I've written" – Akerman sweeping her own story off the table before it has begun. My Mother Laughs is an incisive and warming and broken portrait of a maternal relationship strained by illness, complex love, filmmaking, anger. The things that are hardest to say out loud are often the most important, and Akerman's honesty in her writing and films is always brutal and necessary. My copy of this book has been so passed around that it is held together by sellotape now.
Jane Wallace, bookseller, Ōtautahi Christchurch
Diedrich Diederichsen and Anselm Franke (eds.), The Whole Earth: California and the Disappearance of the Outside, 2013
I'd like to recommend the book that catalogues the exhibition and conference at Haus der Kulturen der Welt, Berlin, for The Whole Earth Exhibition in 2013. This was part of the broader "Anthropocene Project" at the HKW. The book tracks the influence of entrepreneur and scientist Stewart Brand's The Whole Earth Catalogue and the relationships behind the movement that saw this project come about. The catalogue is said to have been a platform that preceded the search engine Google and how we use the World Wide Web – importantly its front cover both boasted and circulated the image of the Whole Earth, which is one of the most celebrated achievements demonstrating our so-called mastery over the environment. Diederichsen and Franke's edited book charts how this image sits in relation to the history of the Anthropocene project and further, calls for a political critique on decolonial, gender and power theory. Its premise was born out of the techno-hippie counterculture that came out of a very Western framework of thinking in Los Angeles at the time. I am interested here in the critique of 'wholeness' and 'universalism' and the need for new images.
Alicia Frankovich, artist, Melbourne
Megan Dunn, Things I Learned at Art School, 2021
I'm currently reading Megan Dunn's brand-new memoir Things I Learned at Art School. Her childhood, teenage and art school years feel squeamishly familiar but what really has me hooked is her idiosyncratic blend of humour and disarming candidness. This is the book for you if you loved reading Adrian Mole but always wished he was a young woman attending Elam in the nineties.
Kushana Bush, artist, Ōtepoti Dunedin
Nic Low, Uprising: Walking the Southern Alps of New Zealand, 2021
Nic Low's Uprising utilises the multitude of Ngāi Tahu names, narratives and waiata to portray what it means to walk, know and belong to Kā Tiriti o te Moana. The book entwines a love for tramping in the hills and an understanding the major loss of land which Ngāi Tahu suffered and fought for over seven generations. There is the sobering knowledge that a minor public servant was tasked with drawing up reserves which should have, but did not, enshrine mahinga kai from coast to coast. A beautiful moment was when Nic imagined what these tended-to food gathering places would look like today; if our walking culture was not one of back-country meals but harvesting kai, and rafting home on freshly made mōkihi. What it would mean if our Māori histories of lands and waters were known, because "here we'd find it in those names, and in the ground beneath our feet."
Bridget Reweti, artist and curator, Tāmaki Makaurau Auckland
Annie Besant and C. W. Leadbetter, Thought-Forms, 2020
It seems timely to be recommending a book that must have significantly influenced the work of Hilma af Klint, whose exhibition The Secret Paintings opens at City Gallery Wellington in December.
Thought-Forms is a 2020 reproduction of the 1905 edition, written by Annie Besant and Charles W. Leadbetter who in the 1896 theosophical journal Lucifer, described themselves as "Clairvoyant Theosophists".
"According to the Theosophical Society, thoughts and emotions create distinctive patterns of colour and form in the human aura, visible only to those who are gifted with a sufficient degree of clairvoyance"
The book opens with a selection of short essays that introduce Theosophy and discuss the supposed influence these ideas had on several abstract artists of the early nineteenth century including; Pelton, af Klint, Mondrian and Kandinsky. It is interesting to note that all were members of the Theosophical Society when Besant and Leadbetter were collaborating on Thought-Forms.
The main body of the book is a facsimile reproduction of the 1905 edition. Beautiful colour plates illustrating various 'thought-forms' are accompanied by text describing each image's corresponding emotion or thought.
It's beautiful, interesting and a little bit wacky.
Zina Swanson, artist, Ōtautahi Christchurch
César Aira, The Divorce, 2021
If you're a reader who likes a coherent storyline, this isn't the book for you. But if you're ready to enter a world of cascading images that takes you on a breathless rollicking ride away from reality then I think you'll be referring to this small book for quite a while.
Aira is quoted as saying that he might have become a painter if it weren't so difficult ("the paint, the brushes, having to clean it all"), and even though not a painter he is a maker of images. His writing shatters a present moment and then takes every splinter that shattering produces and follows its possibilities, leading to a crystalline story filled with bright reflections.
Judy Millar, artist, Tāmaki Makaurau Auckland
Jacqueline Susann, Valley of the Dolls, 1966
I have recently been re-reading books and authors that I had read in my early 20s. Every time I re-read a long-ago read book, decades slip, and I can only remember the impression the book made on me at the time. Re-reading, I become acutely aware of how supremely confident about life and the world I was back then. Reading transported me on a literary road trip. Henry James's romantic vision of relationships and all this might entail. I actually don't think I understood at all what Gabriel García Márquez was talking about in Love in the Time of Cholera nor did I understand Didion's ability to be an insider and outsider at the same time.
Valley of the Dolls is a book that I read when young, and I saw it through the lens of a young woman who had a plan. I worried about Ann, Neely, Jennifer, et al. – why didn't they listen to the wise advice from (nice man/old star lady). Valley of the Dolls at that time to me was a cautionary tale. On re-reading some forty-two years later I was able to get behind the girls and each reminded me of times in my own life where I got advice and didn't follow it.
Brenda Nightingale, artist, Ōtautahi Christchurch
June Mitchell, Amokura, 1978
If I could suggest one book for you, it would be Amokura by June Mitchell. It's out of print so it can be a bit hard to find but it's worth the search. Amokura came out of rigorous and loving research by Mitchell into her tupuna wahine
Te Akau Meretini Horohau. Written in the first person, it recounts the events of Te Akau's life until her death in 1897, a fascinating record of this period of time and the different ways her world changes. I love Mitchell's writing – it is poetic, precise and timeless.
Ana Iti, artist, Ōtepoti Dunedin