Director's Foreword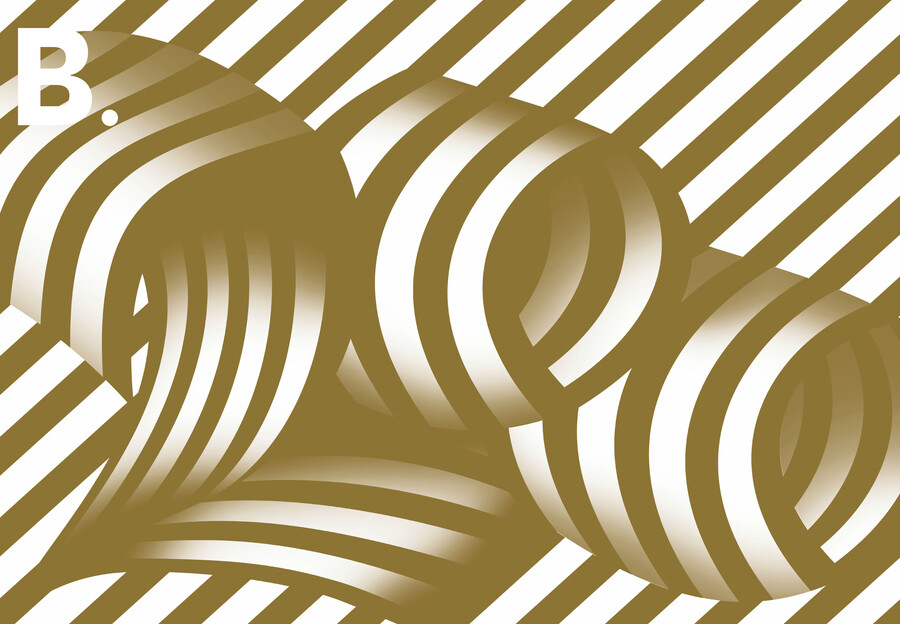 Welcome to the winter edition of Bulletin. This issue is special for a range of reasons; some positive, some less so. It's an anniversary for us, and a rather big celebration—our 200th issue. Since Bulletin's humble beginnings in 1979, under the directorship of Rodney Wilson and driven by then education officer Ann Betts, this magazine has grown to become an award-winning and industry leading publication that is highly respected by our peers. It's now one of our most important means of communicating with you, our audience, and a vital place for us to collate our thinking.
As an institution, it feels good to be able to celebrate this significant milestone in our development. And it's particularly nice to reflect on forty-one years of consistency through some real ups and downs at a time marked by global uncertainty. When I began writing this foreword, the Gallery was once again closed to the public – something we became familiar with, though never used to, after the earthquakes of 2011 – but this time of course Christchurch wasn't going it alone. One thing we've learned over the years is how art can prevail in times of crisis and I have no doubt it will be no different this time.
We are now open again, but it's hard to know how the coming months will pan out, and what impact the Covid-19 crisis will have upon our ways of life, the arts in New Zealand, and even our exhibition programme. It is, however, clear that the impacts of Covid-19 and these worldwide lockdowns will be felt for many years to come. Here at the Gallery, we know many are facing great uncertainty and hardship, and those who have had their livelihoods impacted include artists and our artistic communities. Naturally we are thinking about how we can be most useful to all involved with the arts and we are pleased to see organisations like Creative New Zealand providing much-needed support packages, while our audiences support the Gallery and the arts, online and around the world. During lockdown, our staff produced tours online and livestreamed talks, generating shareable content to bring art-shaped diversions to a house-bound public. We also commissioned new online content, video works and writing that reflect this time of global crisis.
These are challenging times, but we are grateful to be able to continue with our core business – providing quality art experiences for Christchurch and beyond. The evidence and feedback we are gathering suggests that this is the right direction. Our exhibition programme has now resumed at the level of quality you have come to expect from us, although it does look a little different to what was previously scheduled. It does, as always, provide access to great art and ideas.
The content of this particular issue was commissioned and produced before the national lockdown that began at midnight on 25 March 2020. However, we've decided to bring it to you largely as planned. One major change is that due to the uncertainty created by Covid-19 restrictions, we have decided not to print programming information that may soon be outdated. Please check our website for the latest information on all Gallery exhibitions and events. And we've also taken some time to check in on the artists we know and work with. We're running a short vox pop asking how they are coping with this time, and showing what their studio set-ups look like.
One thing we've wanted to generate for some time is a proper history of Bulletin. So I'm pleased to have Sally Blundell contributing again with a look at what this magazine has been over its time, why and how it has changed, and who has been involved. Another major feature of this issue is Te Wheke: Pathways Across Oceania, a large-scale rehang and reimagining of our collection that was being installed when the country went into lockdown. Te Wheke is an attempt to understand and explore the Gallery's collection from the perspective of our place in Te Moana-nui-a-Kiwa, the Pacific Ocean. Full of stories of migration and belonging, this huge new exhibition offers ways to understand how we are linked across time and place.
We've commissioned new writing from art critic and author Lana Lopesi, who looks at the changing ways we understand our place in the Pacific, and curator, writer and public programmer Emma Ng, who explores how records, images and objects can make sense of the world changing around them, and the feeling of journeying and returning.
And writer and artist Janine Randerson looks at works in Te Wheke that grapple with the realities of climate change in the Pacific. For many of us, it can feel like an abstract problem, a discussion of possible futures. But on the low-lying Pacific islands and atolls it's a present reality. Randerson highlights the Samoan phrase fesuia'iga o le tau (climate change) as she discusses how artists featured in Te Wheke use sculptural materials and video images to call attention to the "unpaid legacy of a changing climate". And our own curators each pick a favourite work from Te Wheke to explore in greater detail. It's rewarding to be able to dig deeper into the rich stories that surround these pieces.
Our Pagework comes from Shane Cotton, whose major Baseland exhibition fell during our last period of closure. Our My Favourite is from Jamie Hanton, director of the Physics Room and newly appointed curator for SCAPE. And our Postcard is from artist Wendelien Bakker, who writes of a locked-down Rome in the middle of the Covid-19 crisis.
Our individual responses to this lockdown depend upon many things – the crisis will have created different concerns for each and every one of us. Many of society's inequalities are now more exposed than ever – and we should be asking what we can do to help address that. Art, of course, can be an essential part of that process of questioning. In times of crisis, artists, filmmakers, writers, poets and musicians can help us to process, to dream, and to reconsider what's important for us as individuals, families and as a community. This time has given some of us a rare opportunity to paint, draw, sing, dance, cook or make – to explore our own creativity, and that of others, in ways we may never have imagined. Such collective creativity brings us together, and provides purpose and meaning. In this sense, art is, and will always be, an essential service.