Director's Foreword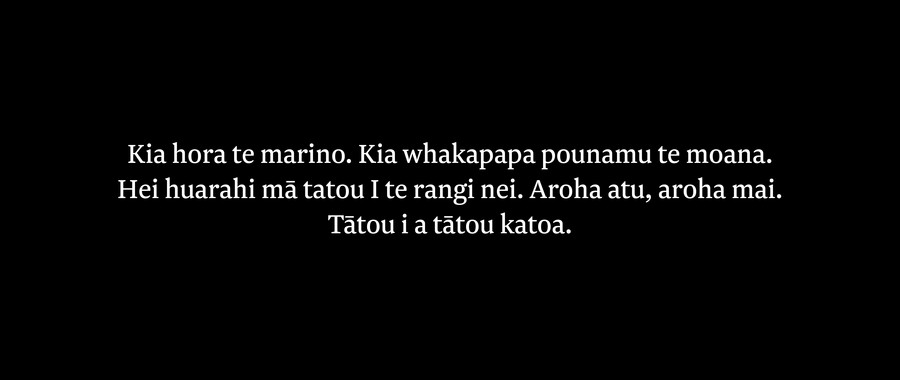 Welcome to the winter edition of Bulletin. It's impossible to talk about the last few months in Christchurch now without acknowledging the terrible events of 15 March. The mosque shootings were a horrific act that changed this city, and indeed our country, forever. Such brutality and hate is something we could never have imagined. But what also eventuated was an outpouring of love, unity, compassion, courage and incredible leadership. That is something that our city needs to hold on to and never forget. Te Puna o Waiwhetū Christchurch Art Gallery has always been a place for people to gather, regardless of race, gender or religion—we welcome all, and our doors are open. But I know we all can, and must, do so much more.
In this issue I'm pleased to be able to write that the Gallery recently won four awards, including Best in Show, at the 2019 Museums Australasia Multimedia and Publication Design Awards in Alice Springs in May. We were awarded for our Tony de Lautour and ART-TASTIC publications, and again for Bulletin. It's particularly pleasing to receive these prestigious awards given that the design work for this magazine and ART-TASTIC were both undertaken by students and recent graduates from the University of Canterbury's School of Fine Arts. I'd like to again express our great appreciation and thanks for the partnership we have developed with them.
I'd also like, on behalf of the Gallery, to pay my respects to another former student of the School of Fine Arts, artist Bill Culbert, who died at the end of March. Bill was a dear friend of Christchurch Art Gallery. As an artist he could always find beauty in everyday objects, and it's hard to imagine our foyer without Bebop (2013) floating over the white marble stairs.
And this April we were thrilled to be able to finally reveal the last piece in our five great works series—Ron Mueck's chicken / man. Currently installed in the arcade in our collection galleries, it captures a surreal moment of tension between a man and a "tiny feathered general". It's a wonderful work, and a great addition to our collection. I'd like to take this opportunity to thank again all who made the acquisition possible. The purchase was made with funds raised by the Christchurch Art Gallery Foundation, with assistance from Catherine and David Boyer, the Friends of Christchurch Art Gallery Te Puna o Waiwhetū, Charlotte and Marcel Gray, the Ben Gough Family Foundation, Jenny and Andrew Smith, Gabrielle Tasman and Ken Lawn, the Christchurch Art Gallery Foundation's London Club, and 514 other generous individuals and companies who joined in our ambitious crowdfunding campaign.
Here, head curator Lara Strongman recalls her trip to visit Mueck in his Isle of Wight studio as he worked on chicken / man. Lara found the work approaching completion and talked with Mueck about his processes and the inspiration behind his art. We also hear from curator Peter Vangioni, who looks at an aspect of respected Lyttelton artist Bill Hammond's career that may be less familiar to readers—his drumming. Since his early student days Hammond has been involved in music, and the influences can be seen throughout his work, which often references lyrics and song titles as well as providing visual cues to the beat he's following.
Also in this issue, curator Felicity Milburn writes about our recently opened exhibition of light-based works from the collection and beyond, Wheriko— Brilliant! From familiar but spellbinding works like Reuben Paterson's Te Pūtahitanga ō Rehua to Pakistani- American artist Anila Quayyum Agha's spectacular Shimmering Mirage, all the pieces in the exhibition reflect on the way that artists use light to transform the familiar into the extraordinary. Lara Strongman examines the pressures of time in our digital age with a piece looking at our new show, Now, Then, Next. And independent curator and art historian Penelope Jackson shines a light on the life and work of Daisy Osborn. Our Pagework comes from Joanna Langford, who presents us with what she calls "an engineered landscape" which shifts between micro and macro in a disorientating manner. And our My Favourite is a transcription of a conversation Felicity Milburn held with Barbara Foreman, who worked as a land girl alongside artist Juliet Peter on Rydal Downs sheep farm during World War II. Foreman talks about Peter's Harvesting, Rydal Downs and it's lovely to be able to record the story behind a work from our collection.