B.
Congratulations to the winners of Blue Globe: Stories from Christchurch Art Gallery Te Puna o Waiwhetū
Note
During lockdown, young writers between the ages of 8 and 18 have been busy completing their entries for Blue Globe: Stories from Christchurch Art Gallery Te Puna o Waiwhetū. Any work in our online collection could be used as inspiration; the works entrants chose this year can be viewed here.
A number of staff volunteered to be on our judging panel: Sarah Pepperle, Anita Paris and Tara Elder took the 8-10 year olds; Lana Coles, Gwynneth Porter and Nick Priddy the 11-14s; and Sarah Pepperle and Gwynneth Porter the 15-18s. The judges really enjoyed reading each piece and were amazed and delighted at the imagination shown and the quality of the entries.

Below are our winning entries alongside the artwork they used for inspiration - enjoy!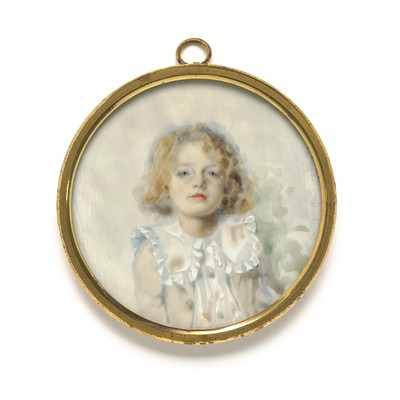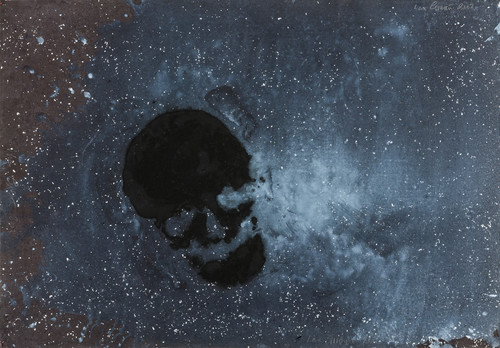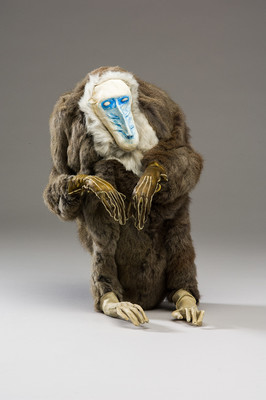 Innocence
Tears silently dropping down my pale face, I open my faded locket, blowing the dust off the painting inside. It was rusty and damaged by time, though that didn't matter, because all I cared about was my little Rosie, her white face smiling at me in her brand new cardigan, already dirtied by the smoke and muck of 18th century London. And here she was, accusing me silently with her watery blue eyes, asking me why I did it. This was all too much. I snapped the locket shut, brushing my tears away and preparing for the long journey. This was no time to think about the past.
Sitting on the velvet covered seat, I wondered where my companion in crime was now. It had been years and years since the accident, and he was the one who convinced me to do it in the first place. Remorse had shadowed me over the years, telling me I did a bad thing, that this wasn't right. But what had been done had been done, and deep down, I knew there was no escaping it, because it would follow me forever, no matter how far I traveled. Settling down in my seat, I got ready for a long ride, listening to the bustle of others around me and the steady, rhythmic chugging of the train, and I fell asleep.
Most nights, I tried not to dream about the incident, but on a train, it was inevitable. After all, on a train was where it happened…
6 years ago, in the year 1864, I had a wife, a house, and a child. My name was Edward Banks, and my wife was called Victoria Banks, after the Queen, of course. My child was called Rosie Banks, and she was the most beautiful thing I've ever seen in my whole life. Her hair was golden brown, and she always wore it in waves around her head. She had watery blue eyes, rosey lips, and a contagious smile. Being very bright, my wife and I used our funds for life to let her go to school. She loved it with all her heart, and I was so proud. One day, to celebrate her 6th birthday, I took her on a trip to the seaside, to get away from the London air. We had a ravishing time, making sandcastles, and playing in the shallows. For a treat, I gave my wife and daughter some money to get snow cones, and I happily watched the blonde head and the red one run away together, hand in hand. Looking around the beach, I saw a man in a dark blue hat beckon me over to the bar, smoking a cigar. "What do you want?" I asked him, and he gestured for me to come closer. Then, he whispered a short sentence in my ear, and walked away, sending a chill up my spine. Should I do it? I questioned myself for a while, only to see my wife and child come back, when I had made my final decision…
After the seaside, we went to an artist to get Rosie's picture. The artist was called Monsieur LaBelle, and he painted portraits and put them in lockets. This was a long process, but we did it. Rosie's picture was now with us forever. After the locket was safely in my breast pocket, we boarded the train back to London, Rosie falling asleep on my shoulder. The train compartment was third class, so it wasn't comfortable, but it wasn't uncomfortable either. There were three big windows, all open for fresh air, and one compartment door that you couldn't see through, for privacy. Good enough conditions. After about half an hour, my wife went to see if she could get a blanket for Rosie, which I knew would take about five or ten minutes. This was the time. Either I could take the chance - or not. Should I? Really, should I? Yes. I should. My little girl was fast asleep. It would be painless…
I saw what I needed. A pillow. I wouldn't want to do it with my bare hands. My fingers shaking, I reached for the pillow…
When my wife returned, she found a broken window - and a dead girl. Rosie was lying on the wooden bench, pale and lifeless, her eyes unmoving, open and glazed. She screamed, and fainted right there. The train got stopped. The authorities came. But it was useless. Nobody knew who killed Rosie Banks until a year later. That's when they found a shred of my scarf, lying on Rosie's neck. Where was I? I was clinging onto the outside of the train, listening to the crying…
I woke up, cold and clammy, grabbing the velvet blanket I had been given. Yes, I killed her. After that day, I found a train ticket to Scotland, and I took it. Over the past six years, I have been living in Scotland under the name of Alwyn Victoria Rosie Scott. Though why was I on a train now? I was going to London, to face my fears, to find out who the man in the blue hat was, and why he convinced me to murder my own daughter. I had tried and tried to erase him from my memory, but he kept coming back, sending shivers up my spine every time I thought of him. After six years, I decided that I needed to find out who he was, and ask him my endless questions. When the train stopped, I had decided where I needed to go. The seaside. I had seen him there. He must be there. But I didn't need to go there. When I exited the train, he was there. In his blue hat. I walked up to him and said "Who are you?" and he answered "Hello Edward Banks, I am the man who's killing you."
His words that night six years ago were:
"Kill her. And I won't kill you all."


Evie Ryan
Winner, 8-10 years
Lost at Sea
Verse 1
In the inky, murky, ocean tide, a lonely emotion floats.
Across the surface it does glide, just as smooth as any boat.
It hides in shadows of guilt, reluctant of who it became.
It's spark began to wilt, and its soul is filled with shame.
In the inky, murky, ocean's skin, a memory makes it's way.
It's life ended before it could begin, and like a ghost, it's cursed to stay.
It feels unhappy in its body, dull, mute and lost.
The ocean feels so thick and bloody and it's soul is pierced with frost.
CHORUS
And the nights have never felt so cold,
And the rain can fall so horrifically bold, And though the moon shines a path of silver, It feels like an icy, endless winter.
When you're lost at sea,
With a merciless plea,
You can cry day and night,
But you'll drown without a fight,
Lost at sea...
Lost at sea...
Only you and me, on this vast lonely sea...
Verse 2
Swimming in the water, of the ocean in the sky, Lives a goddess and her daughter, who make the rain when they cry.
They see the lonely memory and emotion's pitch black grief.
They feel the waining energy, and the sadness fills their heads.
Sleeping in the clouds, lies a chirpy sandman, He hears the pain so greatly loud, and in his dream he forms a plan.
Awoken from his slumber, the sandman blows a kiss.
He hopes it'll bring a beautiful hunger, and the ability to wish...
CHORUS
Lost at sea.......
Meaning and inspiration:
Do you not feel comfortable in your own skin?
Do you feel lonely or misunderstood?
This song is about feeling trapped in you body, and your body feeling lost in this world and you not knowing your path of life.
When you might feel bullied, small and ever so alone. You might think "am I the only person who feels this way?"
Well, the "emotion" and "memory" felt unwanted and forgotten. They mainly felt alone... but there were two of them, floating on the same sea, they just didn't know.
There will always be someone out there like you...
And remember! If you want people to learn to love you, you must learn to love yourself, to feel comfortable in your body.
You are the only one of you! One of a kind! Special! Don't ever forget that! No one should compare other people to you, because no one can compare to you. Not even close.
I got inspiration for this song from the painting "lost at sea-3" the skull in the middle is just your empty shell. A shell you have outgrown, but still believe you can fit.
Love yourself. You are not alone in this world.
Believe....
Suki Kang
Winner, 11-14 years
Wife
What do we do with these poor, ugly creatures?
Who will love them? Who will hate them?
How do we ask them for forgiveness when
the damned victims were never discontent?
With dead fur to warm their skeletal face
as Mother earth buries the cold life's shames
On funeral day we were wed by Men
A scene! Next to sunset age,
A child bride and groom, nascent days
One site for white and black
What do we do with these unlovable women?
Maybe it is my fault; on marriage eve the groom
saw her face. Glassy eyes vis-a-vis glass,
staring back, the voyeur and object
the past and future, only
yourself and I, the same breath
Exhaled before I even drew it
Poor, unlovable, distasteful children, then they
said ugliness, too, was art (for whom?)
Uncivilised, unhuman, subhuman creatures. What else can you do but
Ugly woman, what else can you do
but be art and live an ugly life?
—my poor wife, lovable by no man
Because how vile and grotesque
is the love that sprouts its weedy head
inside a trashcan. (That's right, even they)
Ladies and gentlemen! In shame, the female
Clutches its barren body, dwindles
—my ugly wife, you whom I love
Day Park
Winner, 15-18 years