B.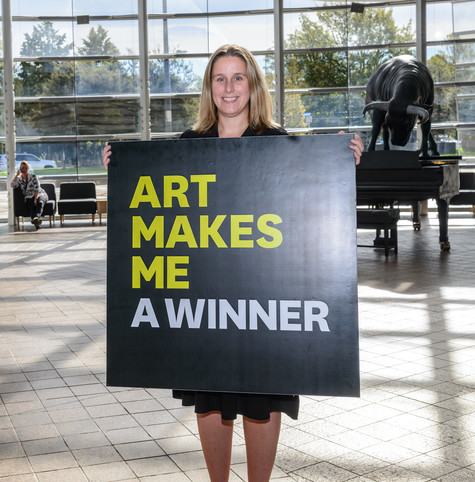 Art Makes Me... A Winner!
News
Meet Kylie Hansen from Christchurch. She's the lucky winner of our Art Makes Me selfie competion.
Over the three months the Art Makes Me competition was open, nearly 5,000 of our visitors took a quick selfie and told us how art made them feel, think or be. The prize - four return flights to Singapore with Singapore Airlines, complete with accommodation and entry to some great museums and galleries! Kylie's selfie was chosen at random, and last Thursday she came back in to the Gallery to pick up her tickets. She says she's planning on taking her husband and three kids on the trip.
Congratulations Kylie, and enjoy your holiday.
The Art Makes Me A Winner competition was a run by Christchurch Art Gallery with Singapore Airlines and The Press.