B.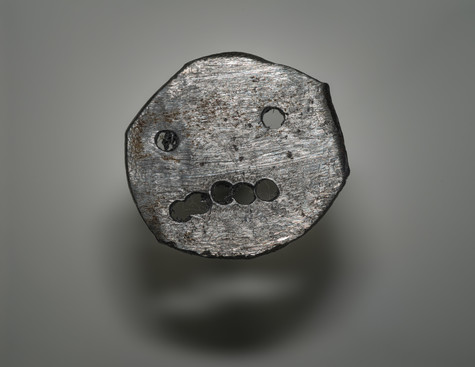 Uncomfortable Silence reveals how we view art
Media Release
Fresh work by eight Aotearoa New Zealand artists will be on display at Christchurch Art Gallery Te Puna o Waiwhetū in March.
New and recent works by early career artists will be showcased in an exhibition provoking feelings of doubt and unease, revealing how we look and why that can leave us vulnerable.
Curated by artist and writer Holly Best as part of our emerging artist series, Uncomfortable Silence features a large-scale installation, sculpture, painting, photography and video works by artists Jayden Plank, Meg Porteous, Johanna Mechen, Ammon Ngakuru, Shiraz Sadikeen, Mark Schroder, Clare Logan and Elisabeth Pointon.
Ms Best says the works on display are both enigmatic and unsettling. "These artists place the audience in an uncomfortable position, and ask the viewer to engage with the inexplicable and problematic."
These works highlight the ways in which we often struggle to make sense of art, imagery and the wider world. They do this by creating an experience for the viewer that is both familiar and unnerving; an office space at the point of collapse, questionable paparazzi-style photographs, and the words of a work email blown up larger than life.
Ms Best says these underlying feelings of vulnerability or unease are also a common thread among emerging practitioners, who are often working through the anxieties and pressures related with producing and exhibiting artworks.
Christchurch Art Gallery Te Puna o Waiwhetū has a tradition of supporting the work of young and emerging artists by curating group exhibitions.
Uncomfortable Silence will be on display from 7 March – 19 July 2020.