B.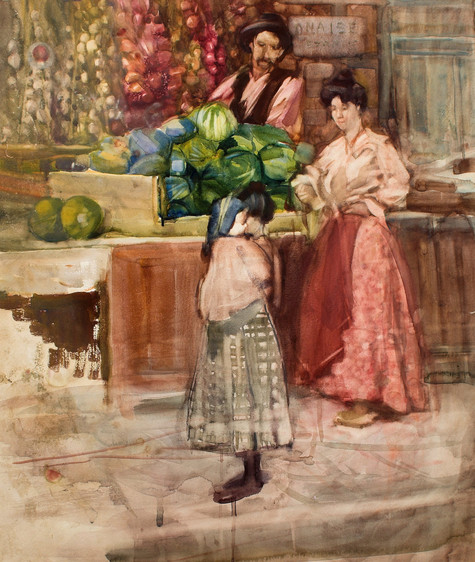 Celebrate summer at Christchurch Art Gallery
Media Release
Summer is here and it's the perfect time to visit Christchurch Art Gallery Te Puna o Waiwhetū. Experience incredible art, express your creativity through art courses and workshops, attend an artist talk, event or activity and explore your world in a new way through art.
This quarter's main exhibitions showcase Frances Hodgkins and Fiona Pardington, two of New Zealand's most significant artists.
Frances Hodgkins: European Journeys traces the internationally acclaimed artist's nomadic life from her upbringing in Dunedin, through France, Morocco and Spain to her final days in England. The exhibition, running from 15 February to 1 June, features an incredible collection of modernist paintings from New Zealand and international collections.
Fiona Pardington is one of New Zealand's most celebrated photographers, whose international career has seen her crowned Knight of the French Order of Arts and Letters by the French government for her photographic work.
Her show, Tiki: Orphans of Māoriland, addresses the mystery of orphaned faux heitiki, objects that are neither taonga nor mass-produced trinkets and whose makers and purpose are unknown. Pardington, of Ngāi Tahu descent, found these unusual objects in London's prestigious Wellcome Collections, struck by their mystery she has breathed life into them via her camera, providing them a dignity as orphans of a complex history of interaction, exchange and exploitation. Tiki: Orphans of Māoriland runs from 31 January to 21 June.
Don't miss Pardington speak about her work on Saturday 1 February at 3pm. Other not to be missed events and public programmes include:
Join us on Waitangi Day to explore two animated films from pioneering Māori filmmaker Lisa Reihana's early collection. Enjoy newly remastered editions of Reihana's Wog Features and A Māori Dragon Story, screening at 11am, 1.30 and 3pm from Thursday 6 – Sunday 9 February. Note, there's no 3pm screening on Friday 7 February.
Leave the kids at home and join Ōtautahi-based artist Jen Bowmast for an adults-only object-making workshop. Experience the amazing tactile material silk clay and experiment with the collaborative installation of work that emerges. Silk-clay with Jen Bowmast runs from 1 – 4.30pm on Saturday 8 February. Bookings essential.
Check out a screening by fantastic local filmmaker and music video wizard, Martin Sagadin. The Short Trilogy of Peace draws together three short poetic documentaries made in Aotearoa New Zealand and Slovenia by the Ōtautahi-based, Slovenian-born artist between 2012 and 2016. Wednesday 5 February, 7pm.
It's worth a trip to the Gallery this summer just to bask in air-conditioned comfort, and after you've visited the current shows, you can browse the ever-changing range of creative products in our Design Store or head to Universo café to sample their delicious selection of food and beverages.