B.
From CASS to <del>CASS</del> - Iterations of New Zealand's 'greatest painting'
Gallery
Over 50 iterations of Rita Angus's 1936 painting Cass are collated in André Hemer's new exhibition CASS, which considers ideas of distance, deletion and dislocation.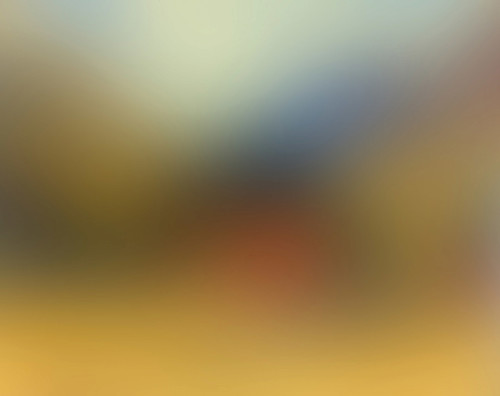 CASS is the latest exhibition in the Gallery's Rolling Maul series, and part of the Outer Spaces programme.
Gallery director, Jenny Harper says the exhibition invites us to consider what happens to the idea of a painting, in a world where it is constantly reproduced, responded to and altered by others.
'Cass, a very well-known work in our collection, has become deeply entwined with both our national and artistic identity. This was evident when it was voted New Zealand's greatest painting in a television poll in 2006.
'In addition to this public acclaim, Cass has also generated responses from a number of New Zealand artists, such as Dane Mitchell, Peter Peryer and Julian Dashper, who have created works that reference Angus's work, either representing the scene she painted or responding directly to Cass.
Curator Felicity Milburn says that Hemer's installation examines the constantly multiplying presence of Cass in the virtual world by sampling the many and varied images available through a Google image search for the work. He contrasts this with the inaccessibility of the original painting, currently in storage inside the temporarily closed Gallery building,
'The images of Cass throughout the real and virtual worlds seem endless, ranging from high-quality, 'legitimate', reproductions to cropped, blurred and otherwise corrupted versions.
'Hemer's exhibition presents us with a question: do the countless copies and versions of Cass that exist simultaneously across old and new media dilute the importance of the original - or do they reinforce it?'
CASS opens in the Gallery's offsite space above NG boutique and The National at 212 Madras Street 29 September – 22 October 2012.
Related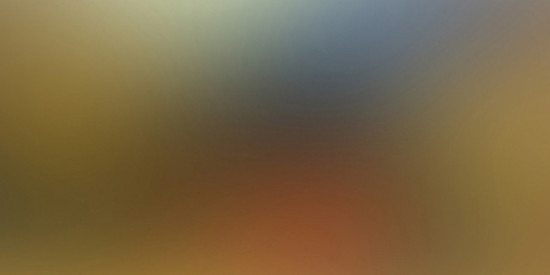 André Hemer: <del>CASS</del>
André Hemer's many-dimensioned installation for the Rolling Maul series combines painting with a range of secondary outputs to play with ideas of distance and deletion – with particular reference to a well known work from the Gallery's collection.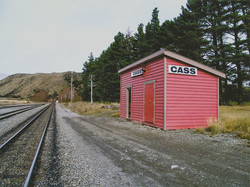 Rita Angus's painting 'Cass' has become one of New Zealand's most iconic paintings. Here, Peter Peryer brings the subject firmly into the present with a contemporary photograph of the small railway shed at Cass. Like other contemporary artists who have visited Cass, Peryer does not set out to create a photographic documentary record of an unknown landscape, rather he consciously visits a landscape that has been made famous by art. Interestingly the Cass railway shed was painted white during the 1980s. In the late 1990s it was repainted its original red in a deliberate reference to Angus's famous painting – a clear case of life imitating art. (Brought to light, November 2009)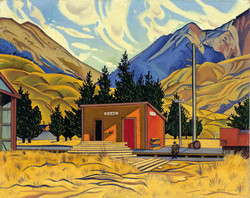 In 1930s New Zealand there was wide discussion about what was unique about the New Zealand situation; what it was that made us different from the rest of the world. Artists and writers began exploring ways to identify our national identity. A number of artists began painting the Canterbury High Country, most famously Rita Angus and her landscape painting of the railway station at Cass. One reviewer in 1936 observed that there was a new quality in the landscapes exhibited in Christchurch that seemed 'to consist in a removal of the romantic mists which used to obscure mountains and the Canterbury countryside generally. The light now is clear and hard, the colours are in flat planes, and the effect is of seeing the country through a gem-like atmosphere. There is also a new romantic standpoint – an insistence on the isolation and brooding loneliness of the hills.' It's a statement that certainly rings true with the Canterbury paintings of Rita Angus, Leo Bensemann, Louise Henderson, Rata Lovell-Smith and Bill Sutton.
(March 2018)