B.
Up and down and up again
Behind the scenes
While scenes like this – the full-scale Civil Defence occupation of our gallery spaces - are thankfully a distant memory now, this photo does remind me of how disappointing it was to see some excellent shows cut short barely a couple of weeks into their run in February last year.
This was the back room in the van der Velden exhibition, with the stormy landscapes and gilded frames shipped out in favour of telephones, lap tops, hi-vis vests, and, er, road cones. What is that road cone doing there? Anyway, in a small, browny-orange (Resene Vindaloo if I remember rightly) room just out of shot there was a selection of support material including drawings, tracings, and books, arranged around a large anchor piece, a sublime oil on canvas from 1912, the title of which informed the entire exhibition; Otira.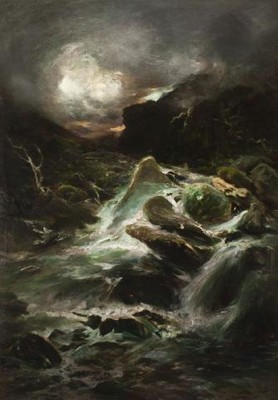 It actually belonged to Auckland Art Gallery, who had been kind enough to loan it to us. It's long been back in their care now, returned with various other artworks borrowed from other institutions and generous private lenders. But it was a nice experience to be in Auckland Art Gallery last week, perusing the excellent newly refurbished gallery spaces, and to come across Otira hanging in their historic collection. It's the lone van der Velden on show, but a mighty impressive one, back on the wall and being enjoyed, where it belongs.
(Have a look at Auckland Art Gallery's van der Veldens here.)