B.
The new face of horticulture
Behind the scenes
Toss Woollaston knew how to infuse landscape with nearly human life.
Even so, we knew something was amiss when a random search of our collection online uncovered this Sketch of orchard and mountain.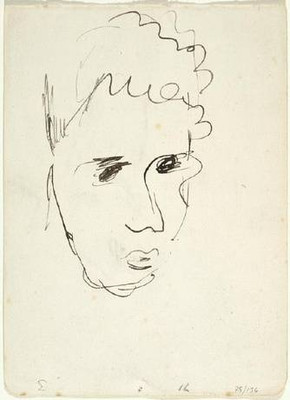 A trip to the Solander boxes solved the matter. The orchard's on the other side of the page. A minor gaffe, but also a reminder of a period when New Zealand modernists were so poor that they frequently made use of both sides of whatever surface they were painting on.
For a while I've been collecting examples of paintings with fascinating backs, with a view to one day making a show ('Back-Up'?) about all the interesting stuff that's usually pressed to the wall.
One of the loveliest Hoteres I've ever seen lives on the back of a 'black window' from the Chartwell collection. Phil Trusttum, typically generous with his painterly energy, has made many works that are effectively reversible: there's a 'front' on both sides. And in my dream version of this show (let's pretend international freight is no obstacle), you'd see trickster Vik Muniz's wonderful 'Verso' project. This 2008 work, from the show seen here, is his eye-fooling rendition of the back of Van Gogh's Starry Night.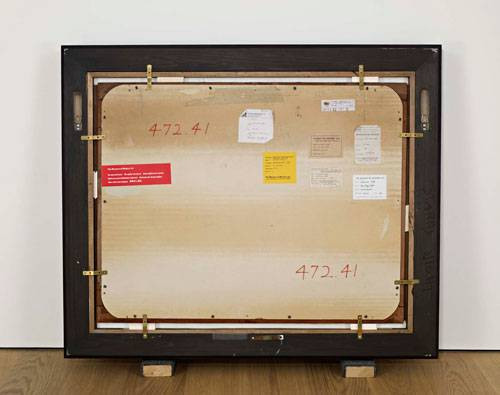 So if you've seen, you know, a great back lately, let us know.