Library and Archives
Items from the Archives
Mentions of the Gallery in 'the Press' 1955-1995
Download PDF
This is a list of articles in The Press (1954-1994) concerning the Robert McDougall Art Gallery. It was originally created by staff of Canterbury Public Library (now Christchurch City Libraries), where entries were hand-written on catalogue cards. These cards have here been transcribed, but handwriting and style of entry has varied over the years and consequently this list is neither entirely consistent nor absolutely reliable.
There is an equivalent index for the period 1932-1953 on microfiche at Christchurch City Libraries. From 1995 onwards, the index is available online.
Most of the articles referred to here will be in the clippings book in the Gallery Library or in the relevant artist or exhibition file. If they are not, they can of course be retrieved from the public library's complete run of The Press on microfilm.
Note that there was no indexing for 1964, 1965 and 1966.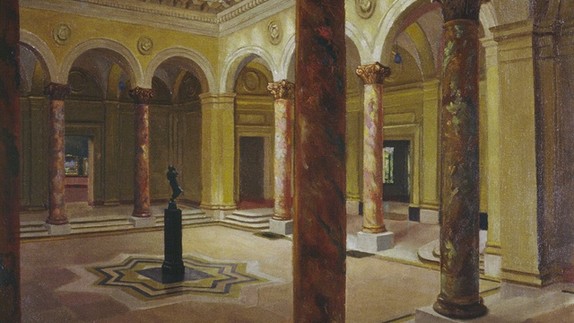 ---