Lonnie Hutchinson - sista 7
Stephanie Oberg reads her poem Blackbird, written in response to Lonnie Hutchinson's exhibition of the same name, held at the Gus Fisher Gallery, Auckland, in 2015.
Related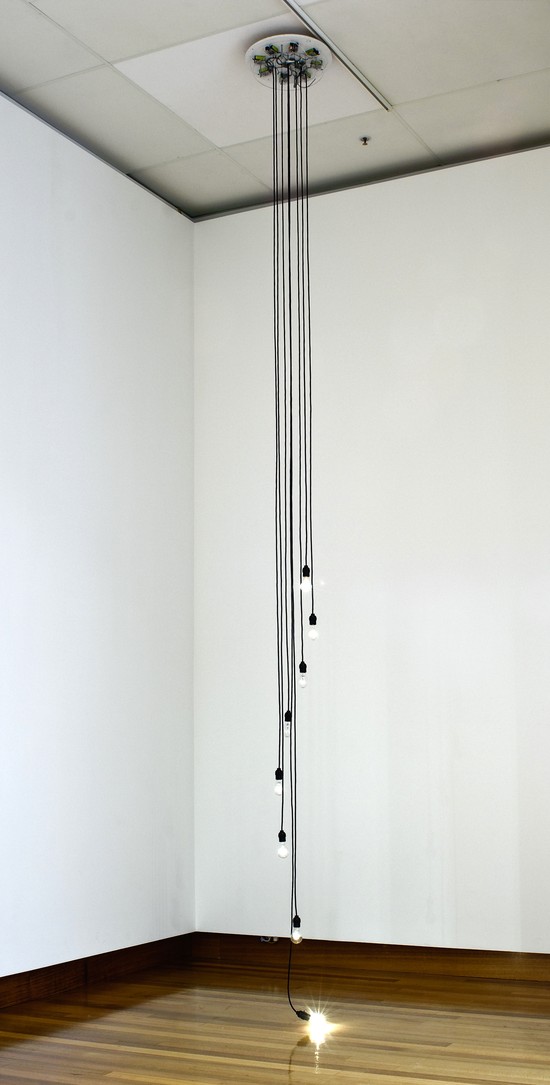 Ata Wairere
Contemporary works that create subtle openings for connection and contemplation.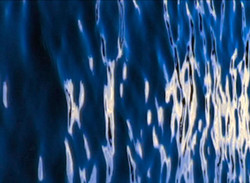 This DVD is one of an edition of five. The projection is of water (Lake Taupo, near the mouth of the Hinemaia River) It has been turned onto its side to create an enigmatic image suggesting ghostly figures. The soundtrack is a mixture of Gregorian chanting and sacred music by the 16th century Italian composer Claudio Monteverdi.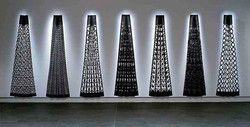 The Seven Sisters are prominent peaks on the undulating wall of the volcanic crater that forms Lyttelton Harbour. This wall – a geographical feature known generically as a 'caldera' because of its resemblance to a Spanish cauldron, or cooking pot – dominated the view from the studio in which Lonnie Hutchinson worked when she made this work. Sista7 is Hutchinson's personal response to the mass and grandeur of this natural landscape – 'my story, my myth'. Cut from building paper, the delicate, interlaced patterns envelop the ancient and solid mountain forms like mists. (Brought to Light, November 2009)
The dimensions given here are for one of this work's seven individual parts. The spacing between each part, and thus the width of the entire work, can vary. In this image from the exhibition Te Puāwai o Ngāi Tahu (10 May – 24 August 2003), the parts are installed 300mm apart.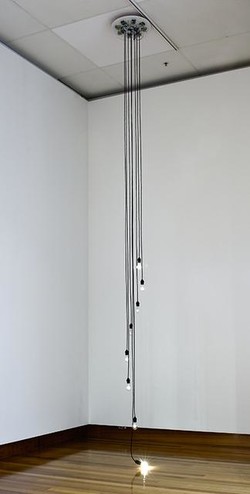 Vertical No. 1 is reminiscent of a light feature on a mast but its cascading sequence of light also recalls a drop of water.