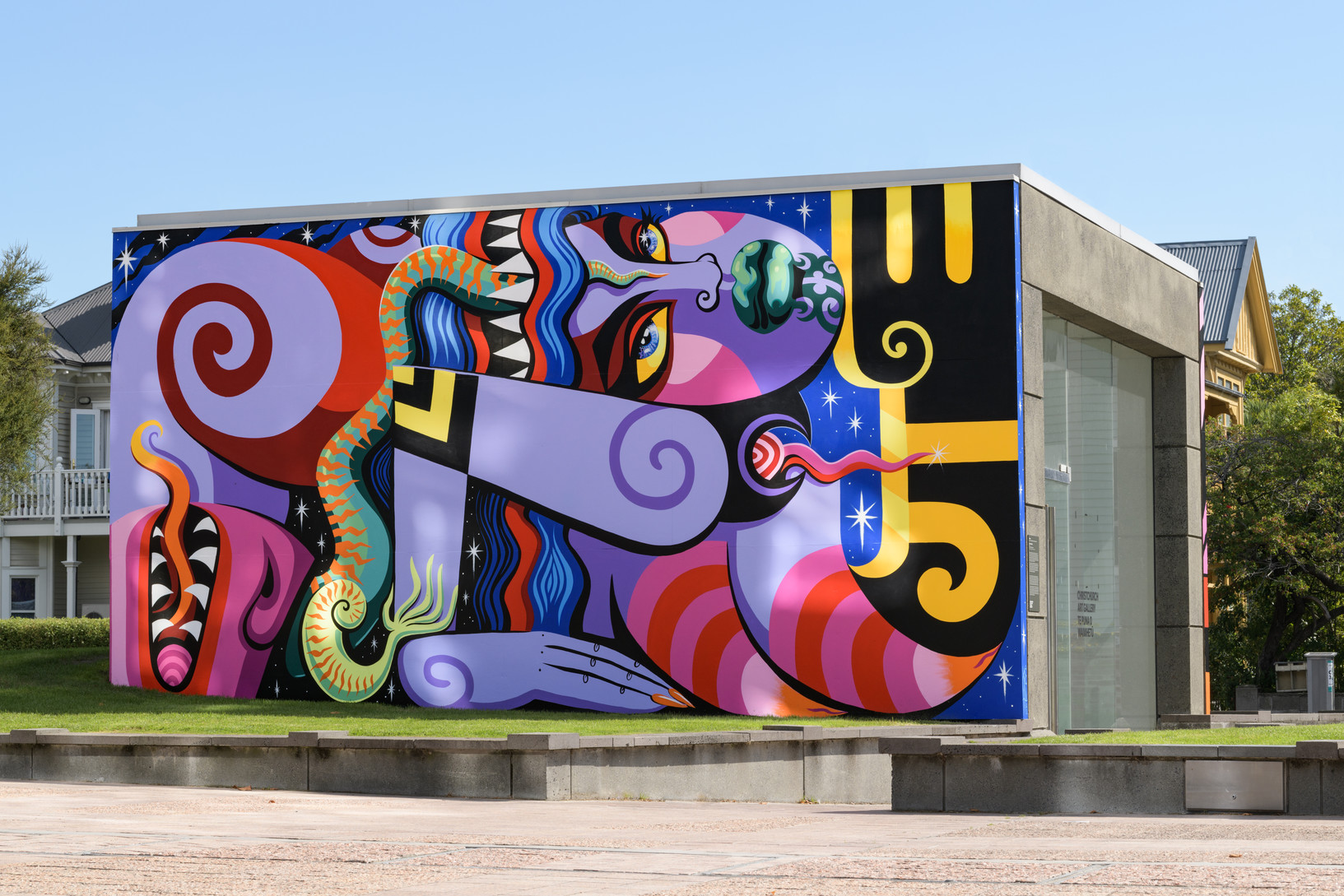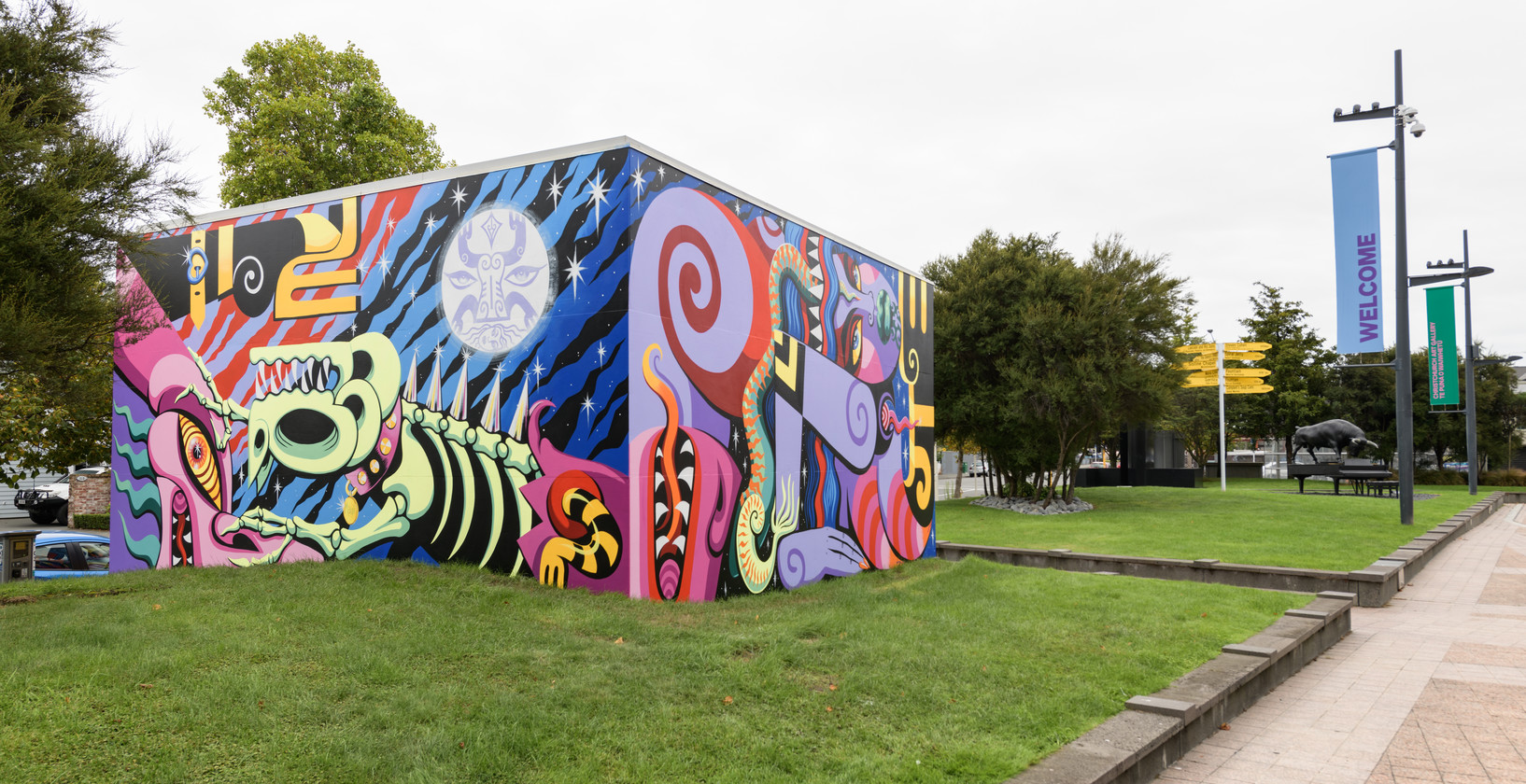 This exhibition is now closed
A wild new mural from Kāi Tahu artist Xoë Hall celebrating atua wāhine.
Dancing across the bunker are Hine-tītama, the flashing red dawn, who becomes Hine-nui-te-pō, the night queen and receiver of souls in the afterlife. Mahuika, atua of fire, appears with her flaming manicure, shining a light on the past, while being a torch for the future. The trickster Māui is shown in lizard form, referencing the time he tried to crawl through Hine-nui-te-pō to reverse the cycle of death and she awoke, slamming her thighs shut on that idea, and therefore bringing mortality to all mankind.