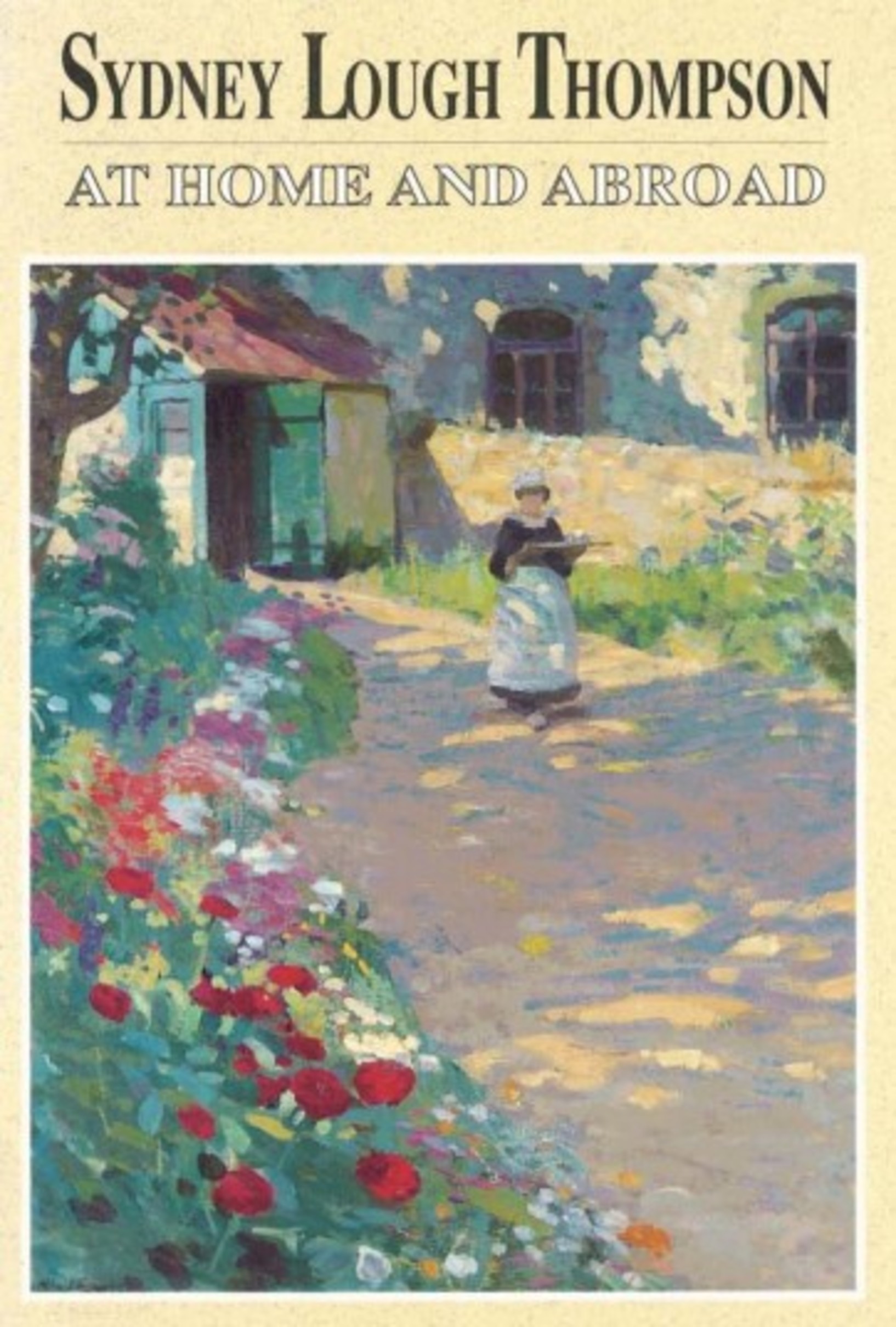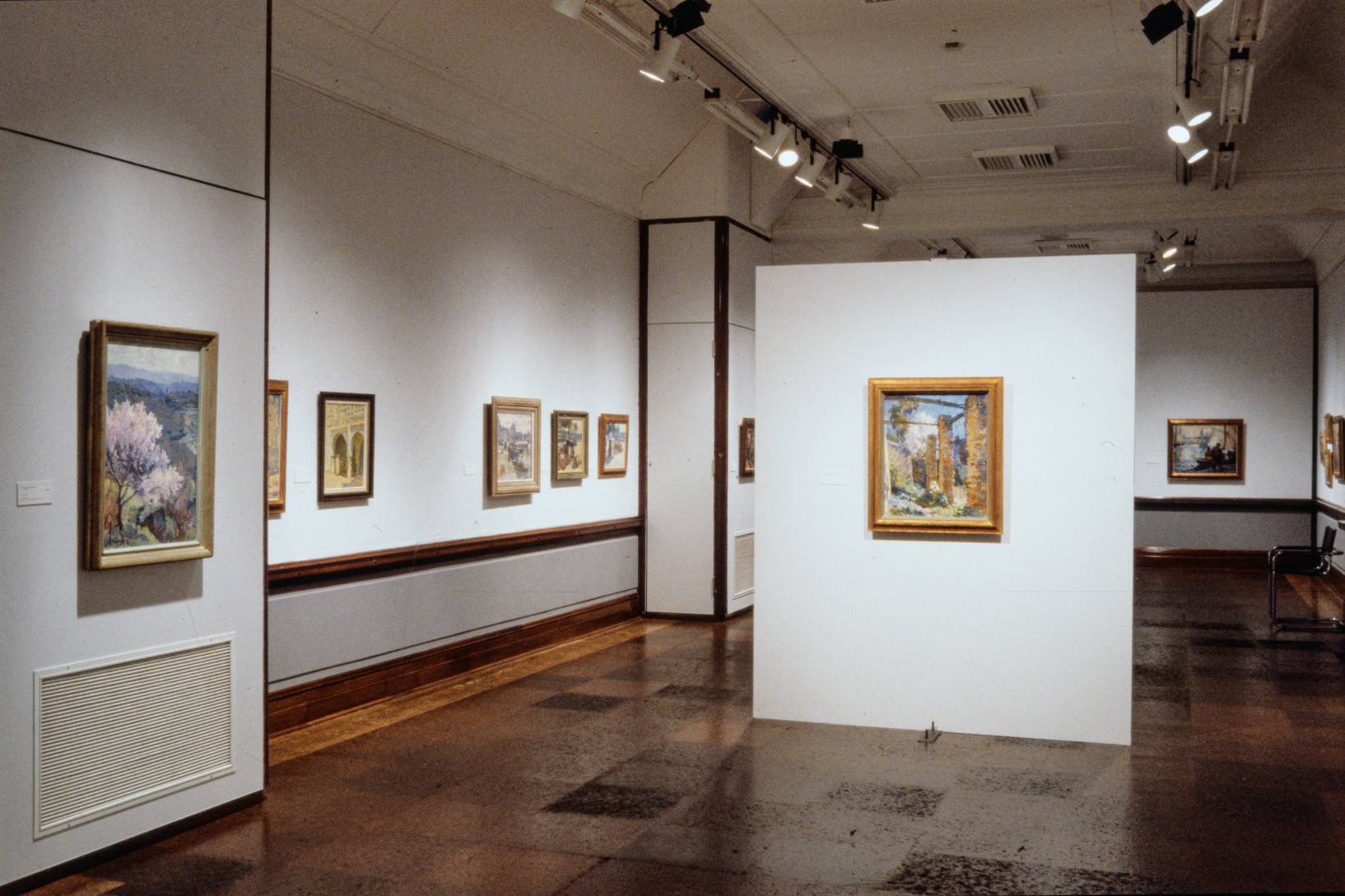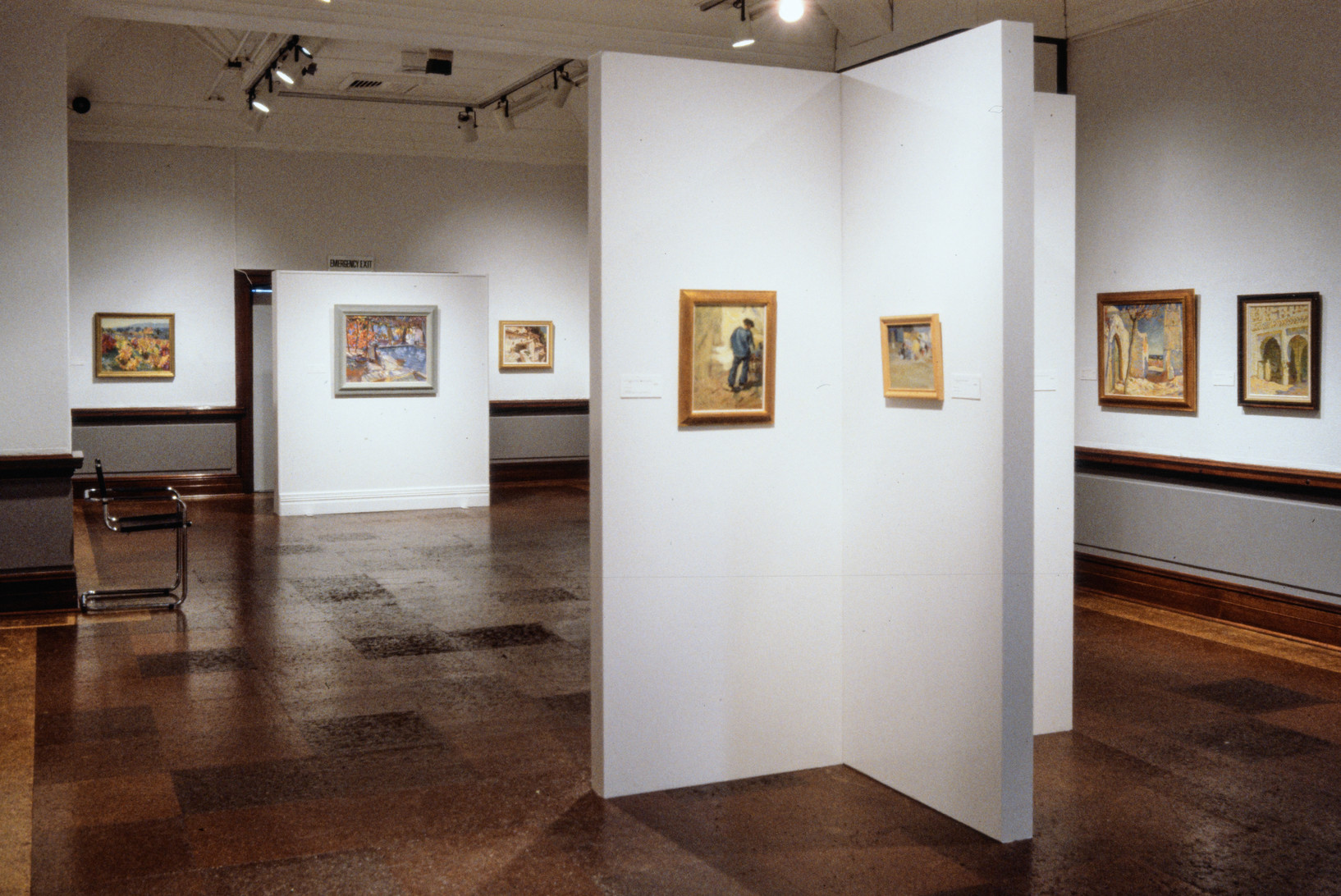 This exhibition is now closed
The history of New Zealand painting in the early part of this century was set against a broad background of expatriation. In the 1890s and early 1900s many young artists left these shores to develop their artistic horizons. For most, travel was a test: for some the experience bore little fruit, but for others like Sydney Lough Thompson the effect was profound.
Thompson was born in Oxford, North Canterbury, in 1877, and studied at Canterbury College School of Art and with Petrus van der Velden, before leaving in 1900 for further study in Europe. Over the next seventy years of his working life he spent more than half that time living and painting in France. Thompson had perhaps the unique distinction of being New Zealand's first long term resident artist in that country.
This exhibition explores not only his French painting but also his work as an artist in New Zealand. His first trip overseas lasted five years and by the time of his return in 1905 he had achieved some reputation as a figure and portrait painter. However, it was during the years between 1911 and his visit back to New Zealand in 1923 that he established his niche with paintings of life in the fishing village of Concarneau. Each time Thompson returned to New Zealand the public response to his work grew steadily more favourable, until by 1934 he had become a very popular artist. His particular form of Impressionism seemed to strike the right chord with the New Zealand public, and apart from a brief fall from favour during the 1950s and 1960s this has remained constant. Thompson's long career as a New Zealand artist in France ended in 1973 with his death at the age of ninety-six. He was laid to rest in Concarneau.
This exhibition, prepared by guest curator, Julie King, Senior Lecturer in Art History, University of Canterbury, pays tribute to one of Canterbury's most notable sons. This is the most important review of Thompson's work and will examine his activity as a painter in both Brittany and Canterbury. It will also reveal something of what has made this artist so appealing for so long.
Following its showing in Christchurch, a slightly reduced exhibition of forty works will tour nationally during 1991 and 1992, a tour that has been made possible through the generous support of the QEII Arts Council.
('Sydney Lough Thompson: At Home and Abroad', Bulletin, No.71, pp.1-2)
Date:


15 December 1990 – 3 February 1991

Exhibition number:
472
Collection works in this exhibition
19 items