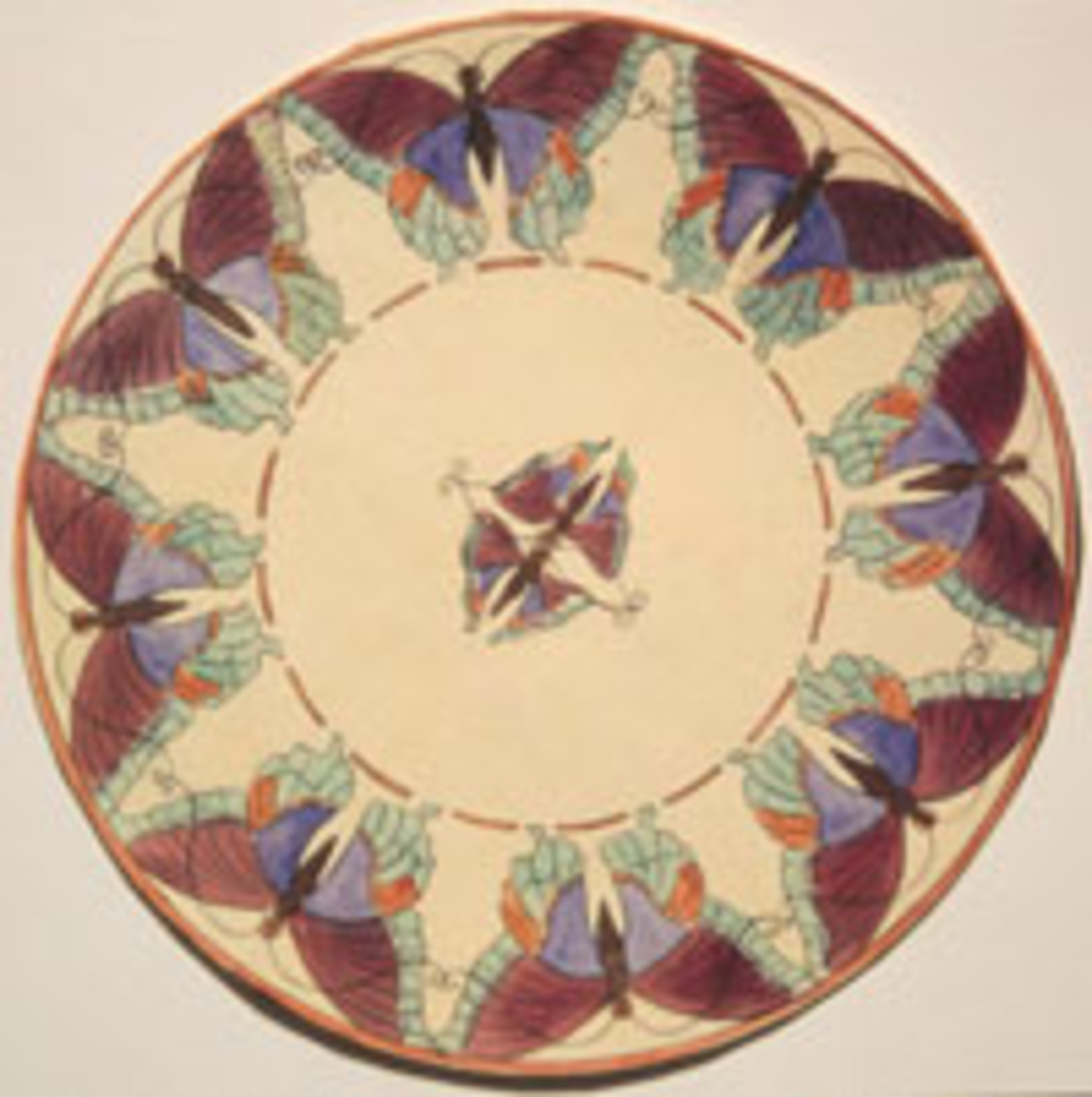 This exhibition is now closed
An overview of the much-loved Arts and Crafts movement in Canterbury from 1882.
'Have nothing in your houses that you do not know to be useful, or believe to be beautiful.'
William Morris, 1880
The British Arts and Crafts movement was a social and political movement, as much as an art movement: working and living conditions for people must improve, and each and every person should be allowed beauty in their lives. Objects designed to enrich daily existence – the home made beautiful – were at the heart of the movement.
Appropriated with enthusiasm in New Zealand, the movement gathered new characteristics, principally in terms of the motifs used, including Māori motifs, and indigenous and introduced flora and fauna. The movement here did not make the step into multiple production, and so individually hand-crafted works remained a defining characteristic of the local movement.
Canterbury, particularly the Canterbury College School of Art, became a key participant from the late nineteenth century onwards. The artists of Canterbury, both fine and applied, practiced woodcarving, modeling, art metalwork, jewellery, and illumination and illustration, emulating and developing British tastes and styles. Over the summer of 1906–7, Christchurch was the site of the largest collection of British Arts and Crafts ever seen outside Britain, displayed at the 'New Zealand International Exhibition of Arts and Industries'. In many ways, the movement has never lost its place in the lives of Cantabrians.
Guest curated by art historian Ann Calhoun, the exhibition Simplicity & Splendour: The Canterbury Arts & Crafts Movement from 1882 displays over 130 works providing an overview of the movement in Canterbury.

Related Events
Montana Wednesday Evenings
Lecture: Wednesday 24 November 6.00pm
Ann Calhoun, art historian and guest curator presents 'Forgotten Artists: Arts & Crafts, Canterbury Style' in association with the exhibition Simplicity and Splendour: The Canterbury Arts & Crafts Movement from 1882.
Venue: Philip Carter Family Auditorium, ground floor.
Arts and Crafts Weekend Seminar
Saturday 27 & Sunday 28 November
This two-day seminar considers the applications of art and craft designs to a wide range of activities, including architecture, interior design, metalwork, and embroidery. See Lectures page for more information.
Art Bites
Monday 22 November: Ann Calhoun talks on Chrystabel Aitken's Untitled (marigold design in a pentagon)
Wednesday 24 November: Ken Hall talks on Connie Tutton's Untitled (hand-carved chair decorated with Māori patterns)
Monday 29 November: Marilyn Rea-Menzies on Cordelia Akins's Untitled (cushion)
Date:


19 November 2004 – 27 February 2005

Exhibition number:
728
Collection works in this exhibition
10 items