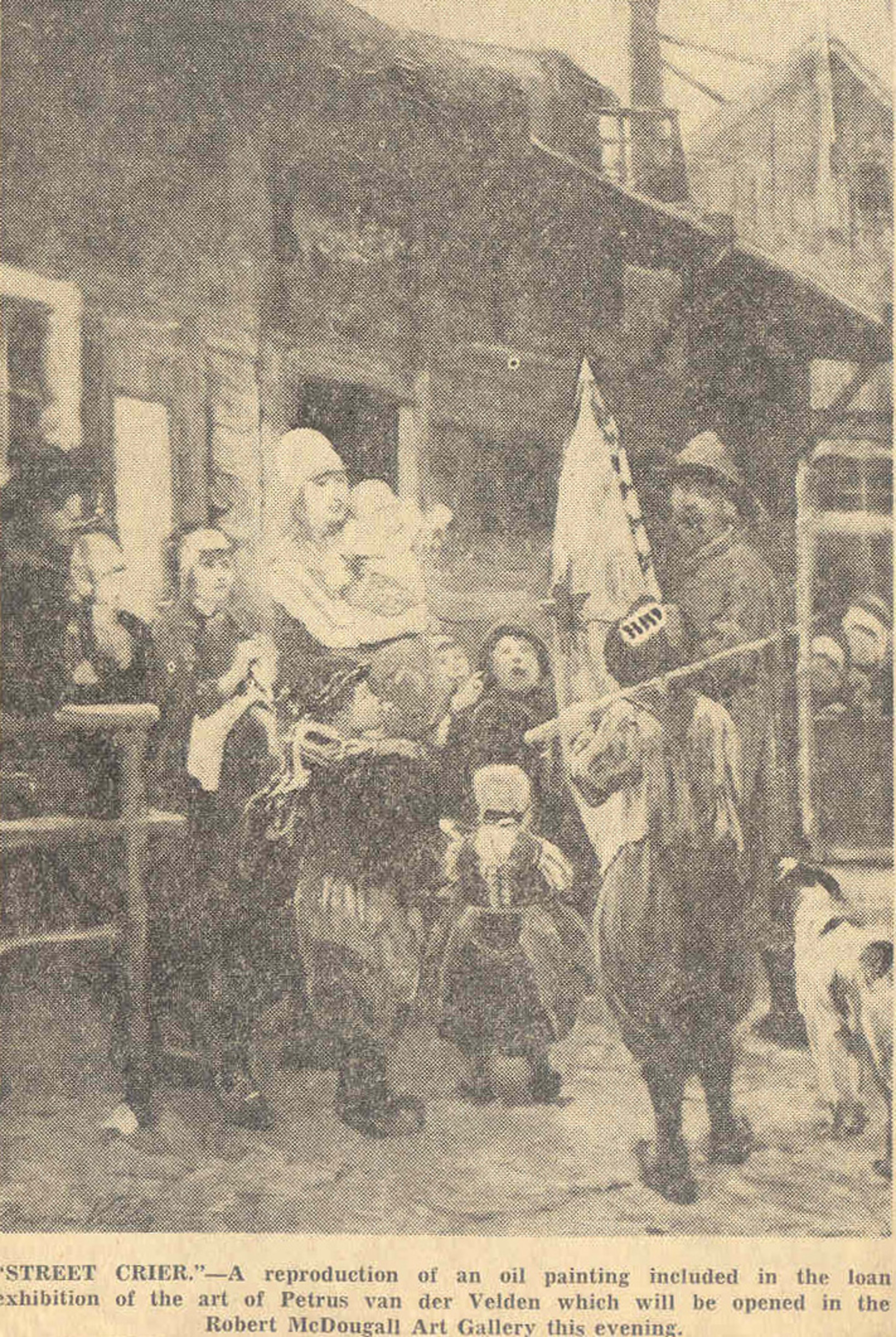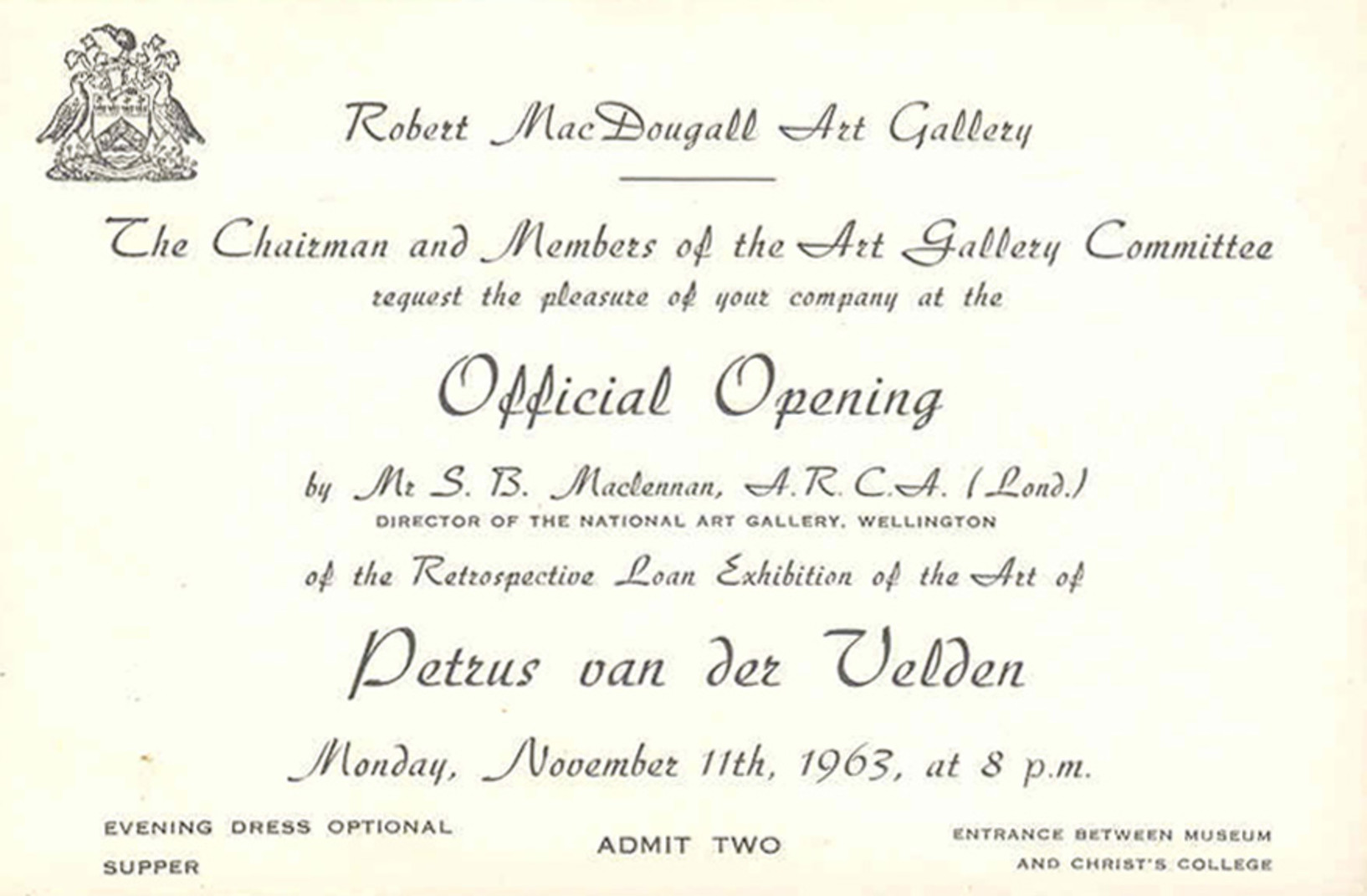 This exhibition is now closed
W.S. Baverstock, Director of the Robert McDougall Art Gallery, assembled this major exhibition of more than 100 works by Petrus Van der Velden from 40 Christchurch owners. In this retrospective Baverstock concentrated on the many aspects of his work in order to shed light on the artist and the man, whom he considered to be a great painter and a remarkable man.
With the exception of Polder Landscape none of the works had been in the March 1960 van der Velden exhibition toured by the Auckland Art Gallery.
The exhibition included works in pencil, charcoal, watercolour, chalk and oil.
Talks were given in the Gallery by the Director on Sundays 17 and 24 November and 1 and 8 December.
Exhibition number 11K.
Date:


11 November – 11 December 1963

Exhibition number:
11K