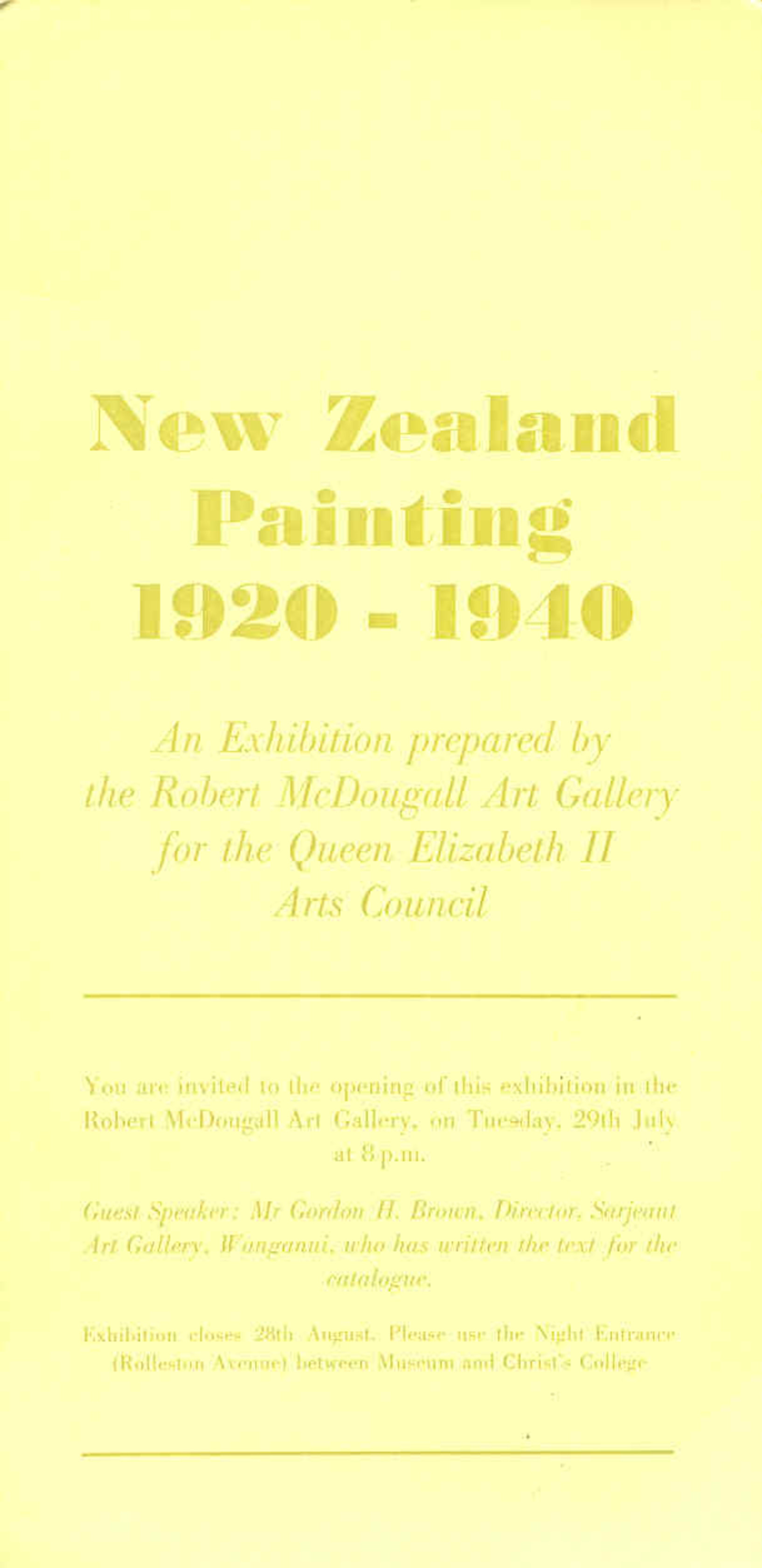 This exhibition is now closed
This exhibition of seventy-four paintings was prepared by the Robert McDougall Art Gallery for the Queen Elizabeth II Arts Council and toured the country exhibiting at fifteen galleries.
It was a sequel to a previous exhibition which toured the country called New Zealand Painting 1900-1920. It followed the same format as its predecessor in the number of exhibits and the presentation of a well documented and interesting catalogue. It aimed at providing a selective cross-section of what is considered to be the best painting done in New Zealand during the period. There was a wide range of styles and treatment, although most of the works were either oils or watercolours, with the occasional gouache.
This period marked the watershed of a national sense of identity. Toss Woollaston and Colin McCahon had early works in this exhibition indicating the developing identity with the land and environment which was becoming evident in painting and literature.
Date:


29 July – 28 August 1975

Exhibition number:
130