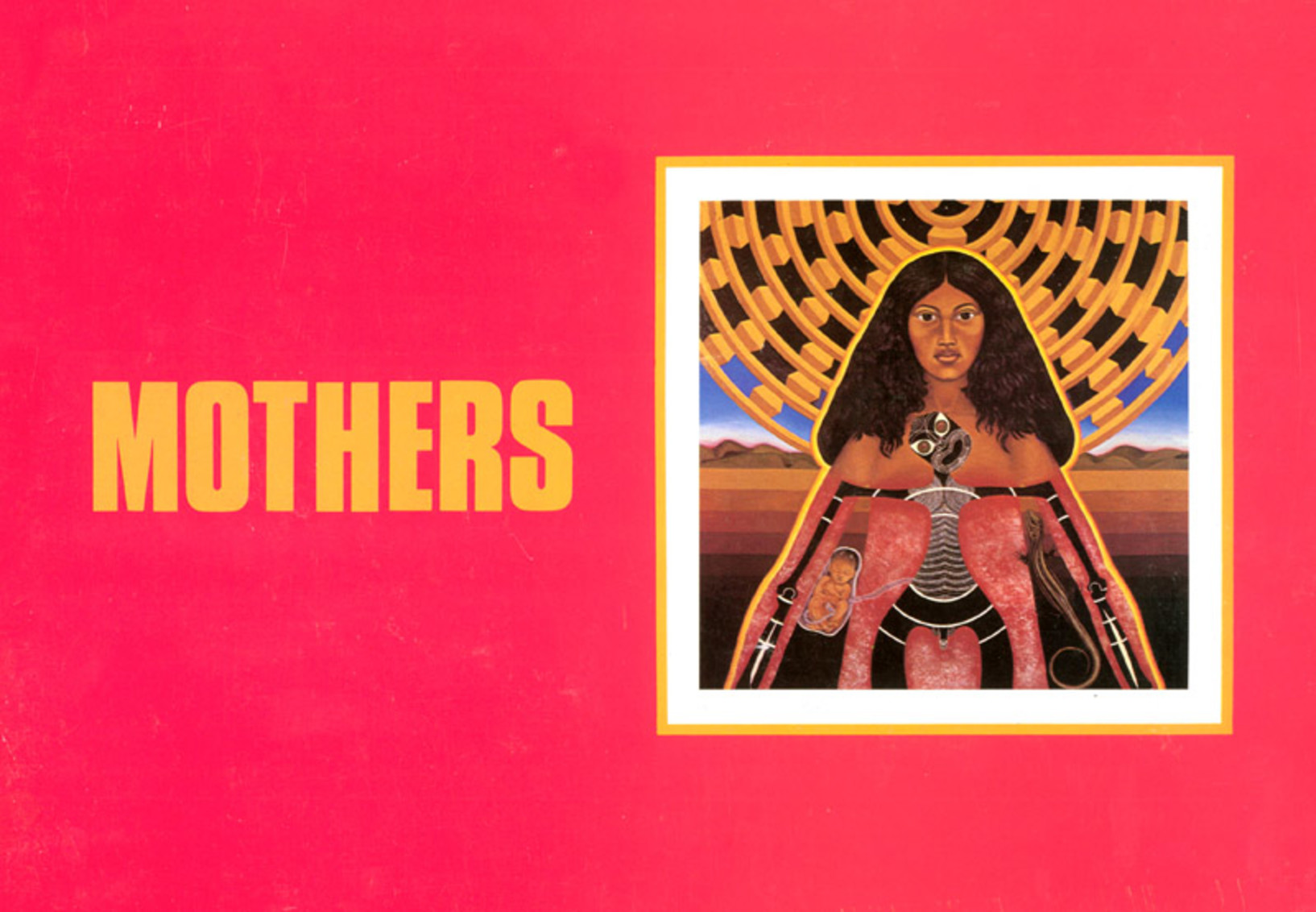 This exhibition is now closed
Mothers, an exhibition of paintings, drawings, prints, photographs, and three dimensional pieces, all on the theme of being a mother and being a daughter, is the first National touring exhibition organised by the Wellington based "Women's Gallery".
The twenty Women artists, who have contributed recent works to this exhibition recognise the re-examination of the role of Mothers in New Zealand over the last ten years, with the growth of various Women's movements with particular attention to the relationship between Mothers and their children.
Many New Zealand women artists have concerned themselves with the subject of domesticity of the family environment, not in an idealised presentation but one showing fear, loneliness, alienation, the joys and discomforts of child bearing. Possibly this is most evident in the work of Dunedin artist Robin White, who has made several series of prints on herself, her home and her son. One of the portraits shows her mother, arms folded, in front of a house, greying, determined, the effort of life present the difficulties current. A portrait of her son, Michael, shows him slumped in a chair, hands fallen into his lap, palms together. This was painted just before he went to school; it's a farewell to the closeness of the mother and child relationship, in which his gumboots feature, facing outwards.
A detailed and well illustrated catalogue is available at $3.75.
('Mothers', Bulletin, No.19, January/February 1982, p.3)
Date:


23 January – 21 February 1982

Exhibition number:
272
Collection works in this exhibition
2 items