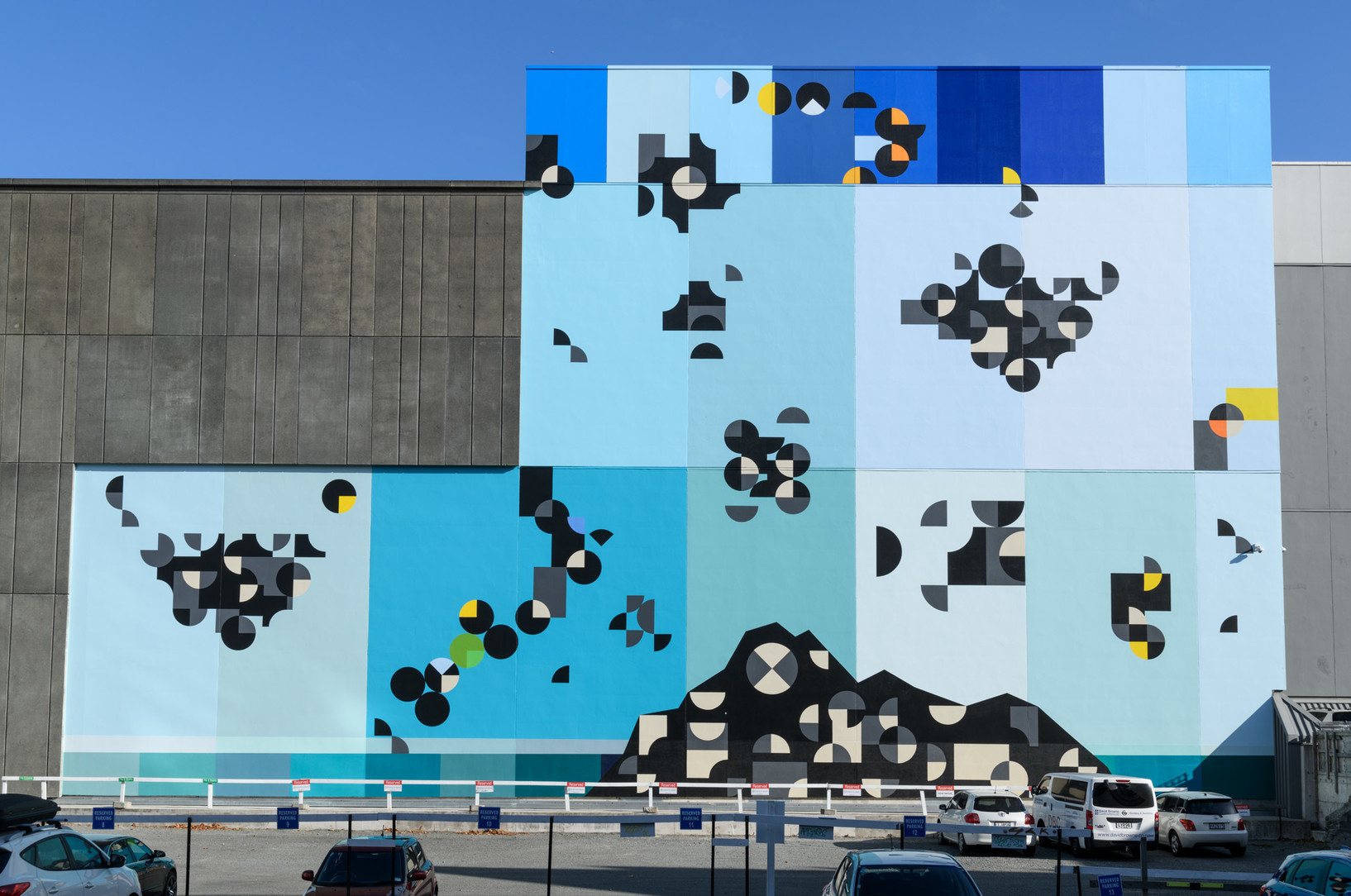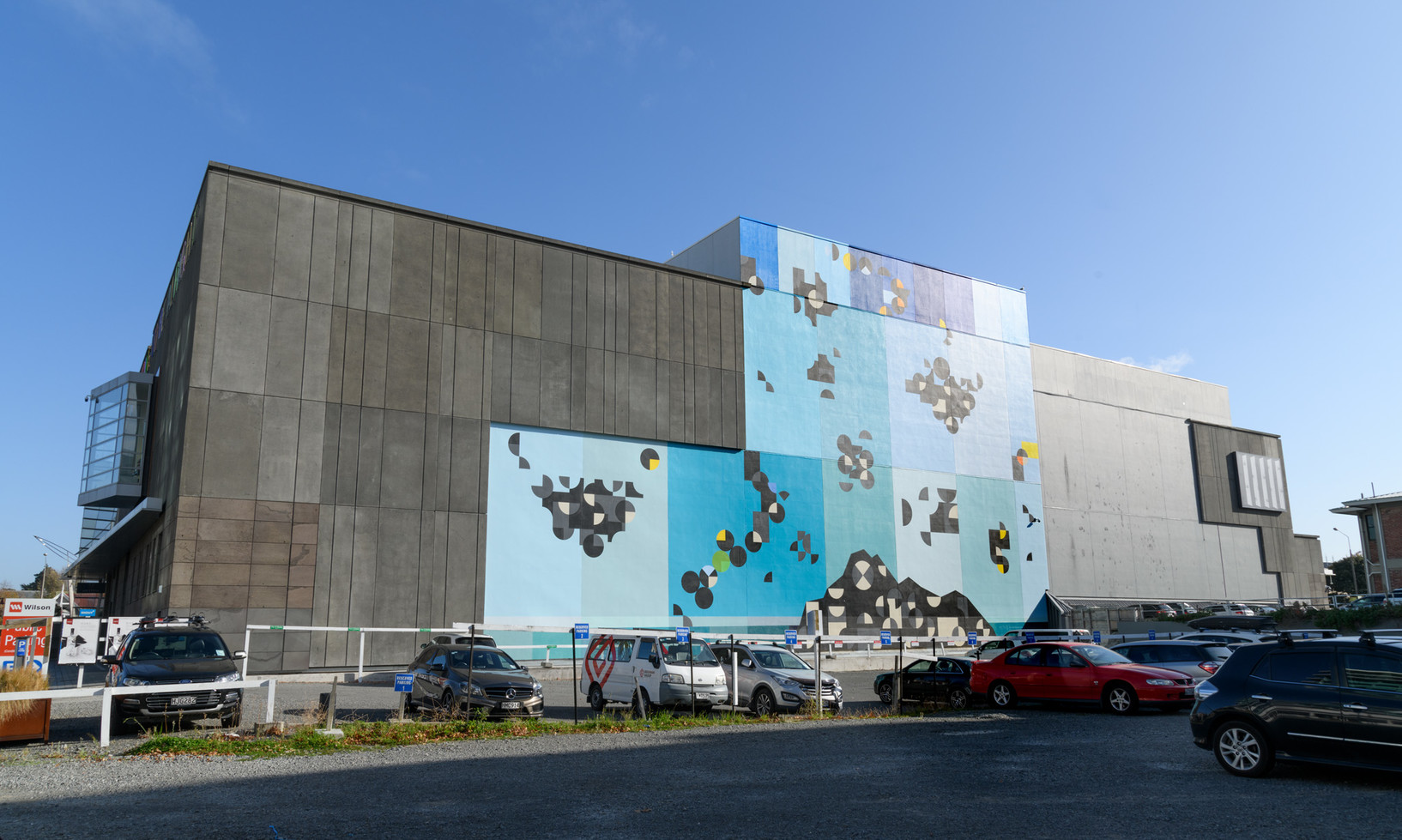 This exhibition is now closed
A vast painting by Kelcy Taratoa about how we are bound together.
Echoing the overlapping forms of the Māori art of tukutuku, this vividly coloured wall painting by Kelcy Taratoa weaves together a story of exploration and connection. Spanning 36 metres across Christchurch Art Gallery Te Puna o Waiwhetū's outer east wall, best viewed from Gloucester Street, it's about everything that binds us together, from the ocean to the stars. This painting, and another related wall painting inside, were commissioned to accompany the major exhibition Te Wheke: Pathways Across Oceania. Taratoa worked with the support of mana whenua to ground the work in local narratives that relate to discovery and whakapapa. Within the painting's abstract composition are islands, a maunga (mountain) and kāhui whetū (cluster of stars). They relate to early voyages of discovery across the Pacific and how whakapapa (genealogy) can unite people in a common kaupapa, or purpose.