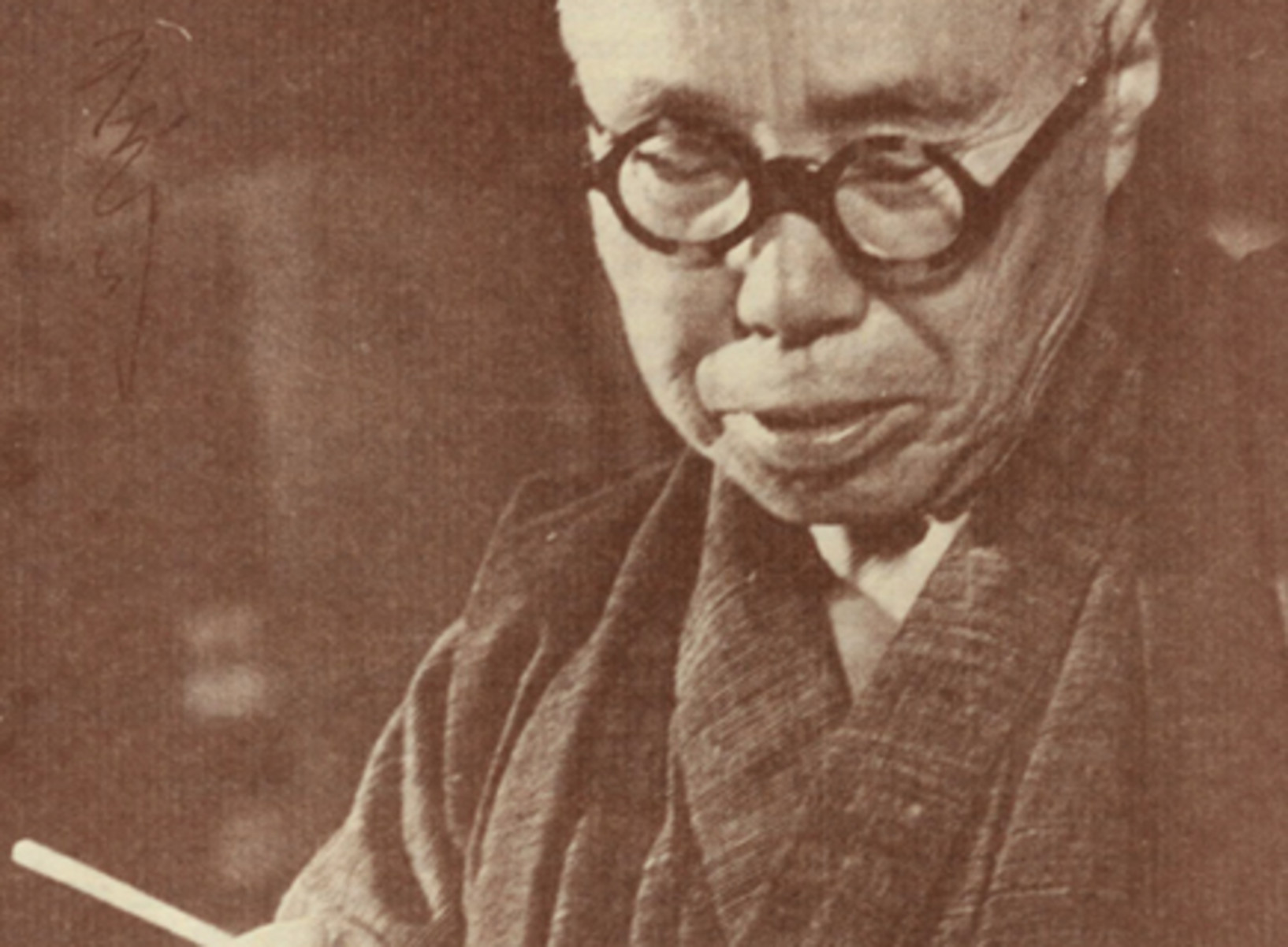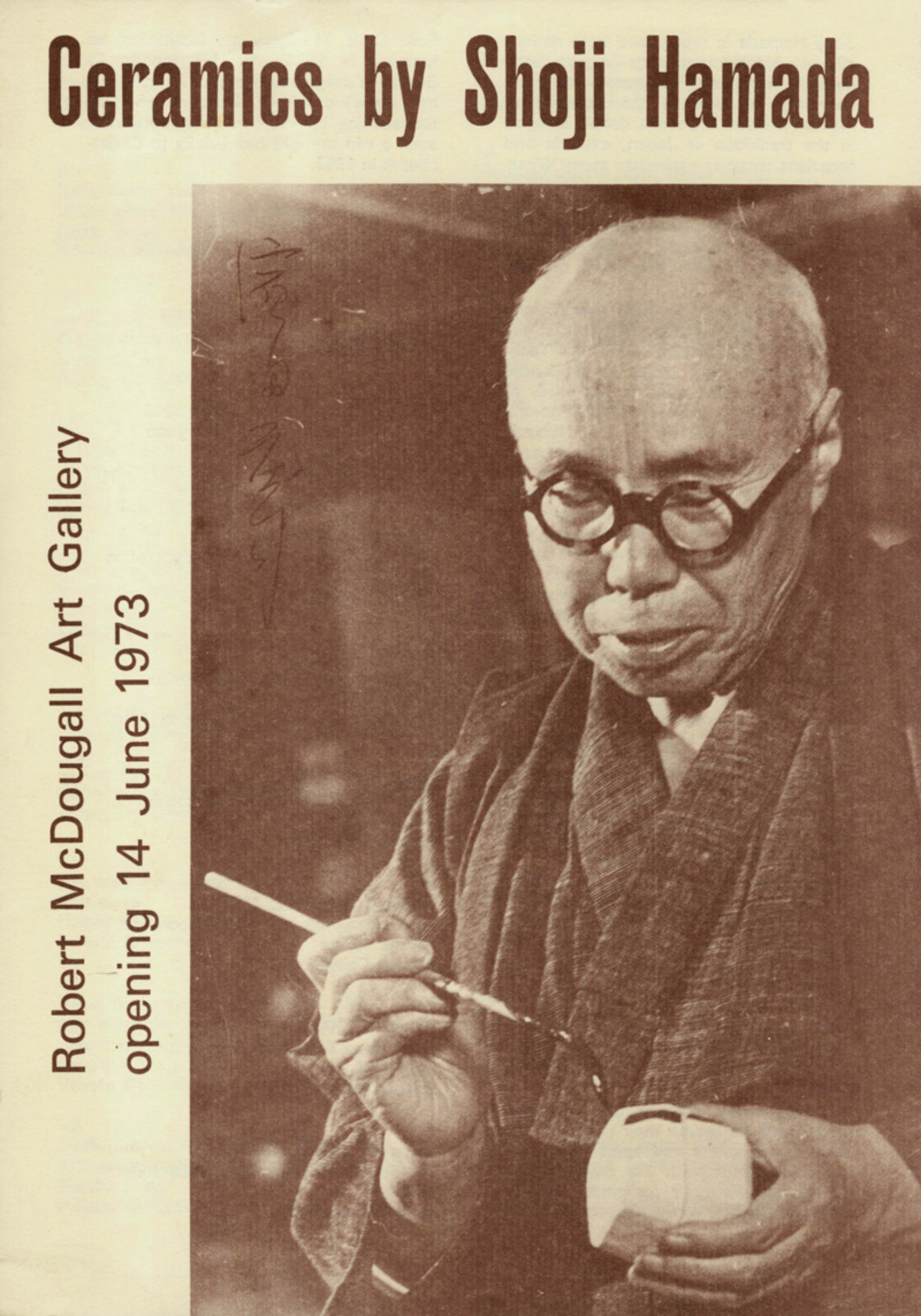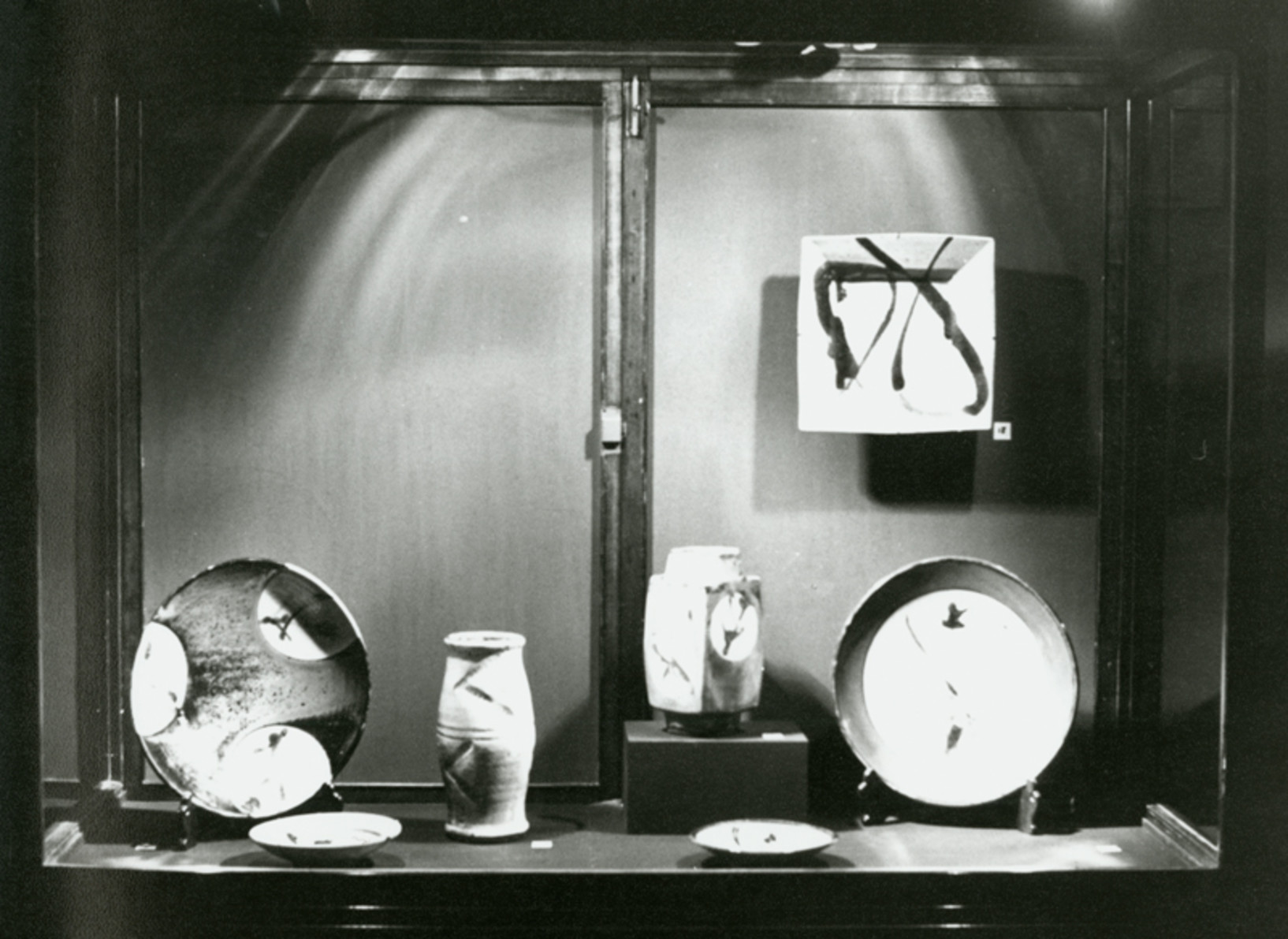 Shoji Hamada is recognised both nationally - in his own country he has been declared a National Treasure - and internationally as one of the greatest of modern potters. His work, deeply steeped in the traditions of Japan, extends and broadens these to assimilate many Western elements as well; and the beautifully simple forms of his pots are the expression of one whose commitment is not only to a craft by to a way of life - that encompassed in the teachings of Zen Buddhism.
Hamada was born in 1894 near Tokyo. His formal training in pottery was at the Ceramics Department of the Tokyo Technical College, from which he graduated in 1916. In 1920, after further study at the Kyoto Ceramic Experimental Institute where he met Bernard Leach, Hamada went to St Ives in Cornwall to help Leach establish his now famous pottery. So impressed was he with the simple, rural and communal way of life there that on his return to Japan in 1924 he sought a similar environment in which to settle. He chose Mashiko, a small potters' village suitably far from patrons, connoisseurs and galleries, and this has been his base ever since.
Living and working with the craftsmen of Mashiko, Hamada has played a major part in reviving an interest in Japanese folk pottery production and in bringing the folk art spirit into modern Japanese ceramics. Like the anonymous craftsmen of the past he never signs his work, for he believes the work to be more than the individual and besides, an artist's personality will imbue his work with sufficient characteristics for identification.
Pottery made merely for display Hamada spurns as being self-conscious and decadent; to him beauty is closely related to function and his pottery tends to be simply and economically conceived, designed for efficient use as well as to give pleasure. Similarly the techniques he uses are uncomplicated and straightforward - he is more interested in artistic achievement than in feats of technical virtuosity.
Although today Hamada still decorates many pots, he leaves their throwing and firing to assistants and apprentices, and his involvement with his craft is now largely administrative for since 1961 he has been Director of the famous Japanese Folk Craft Museum, an institution he founded in 1936 with his friends Dr Soetsu Yanagi and Kanjiro Kawai. He has travelled widely, lecturing and demonstrating his craft in many countries; such a trip brought him briefly to Christchurch in 1965.