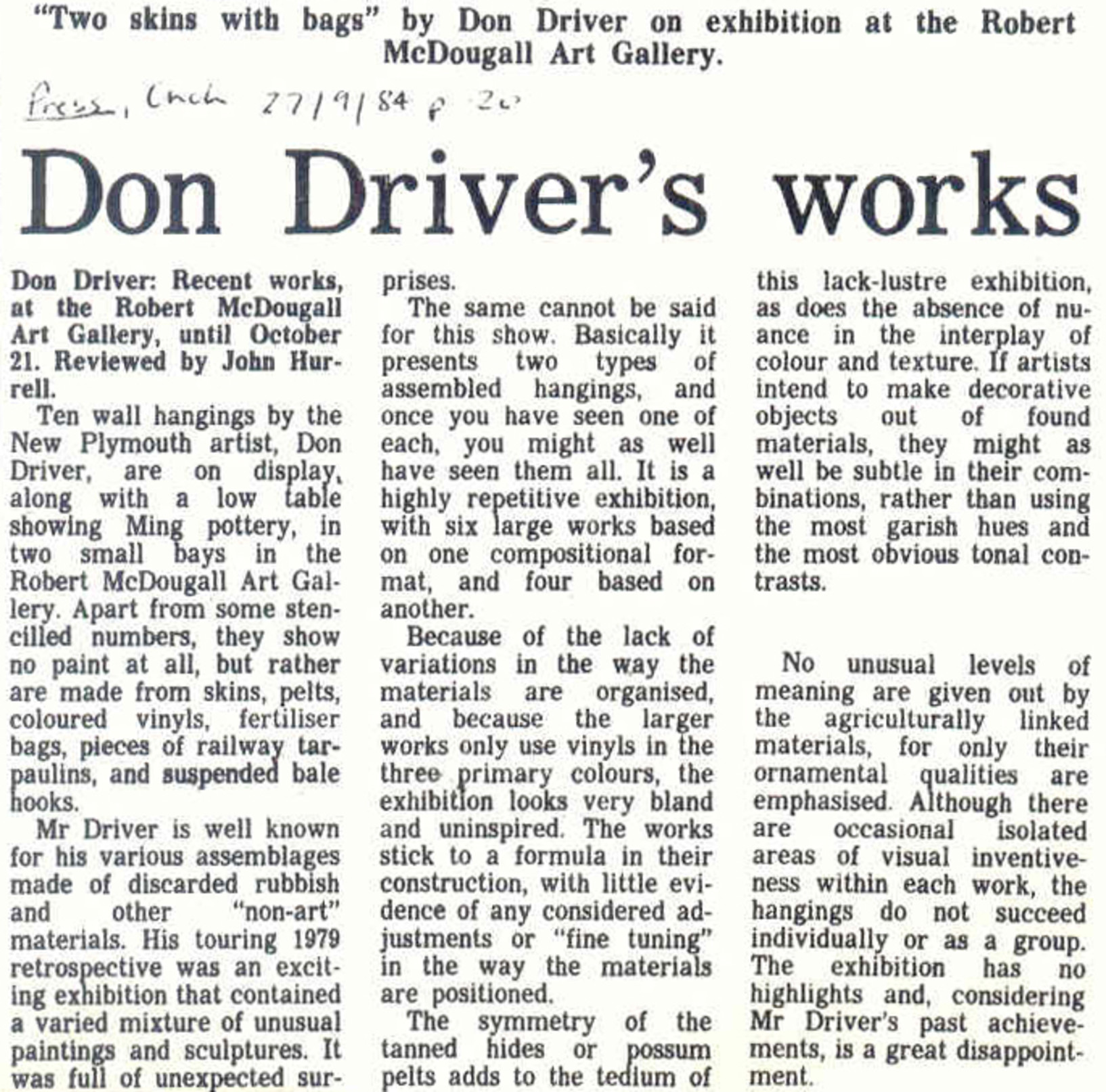 12 September – 21 October 1984
Don Driver is well known for his various assemblages made of discarded objects and other "non-art" materials. Ten wall hangings made of skins, pelts, coloured vinyls, fertiliser bags, pieces of railway tarpaulins and supended bale hooks will be put on display for this exhibition.
These works are strongly related to other works Driver has made using plastics of a brilliant colour. Driver chose to use skins as his medium due to them being readily available from the tanneries. The works are related to each other but also stand as pieces in their own right.