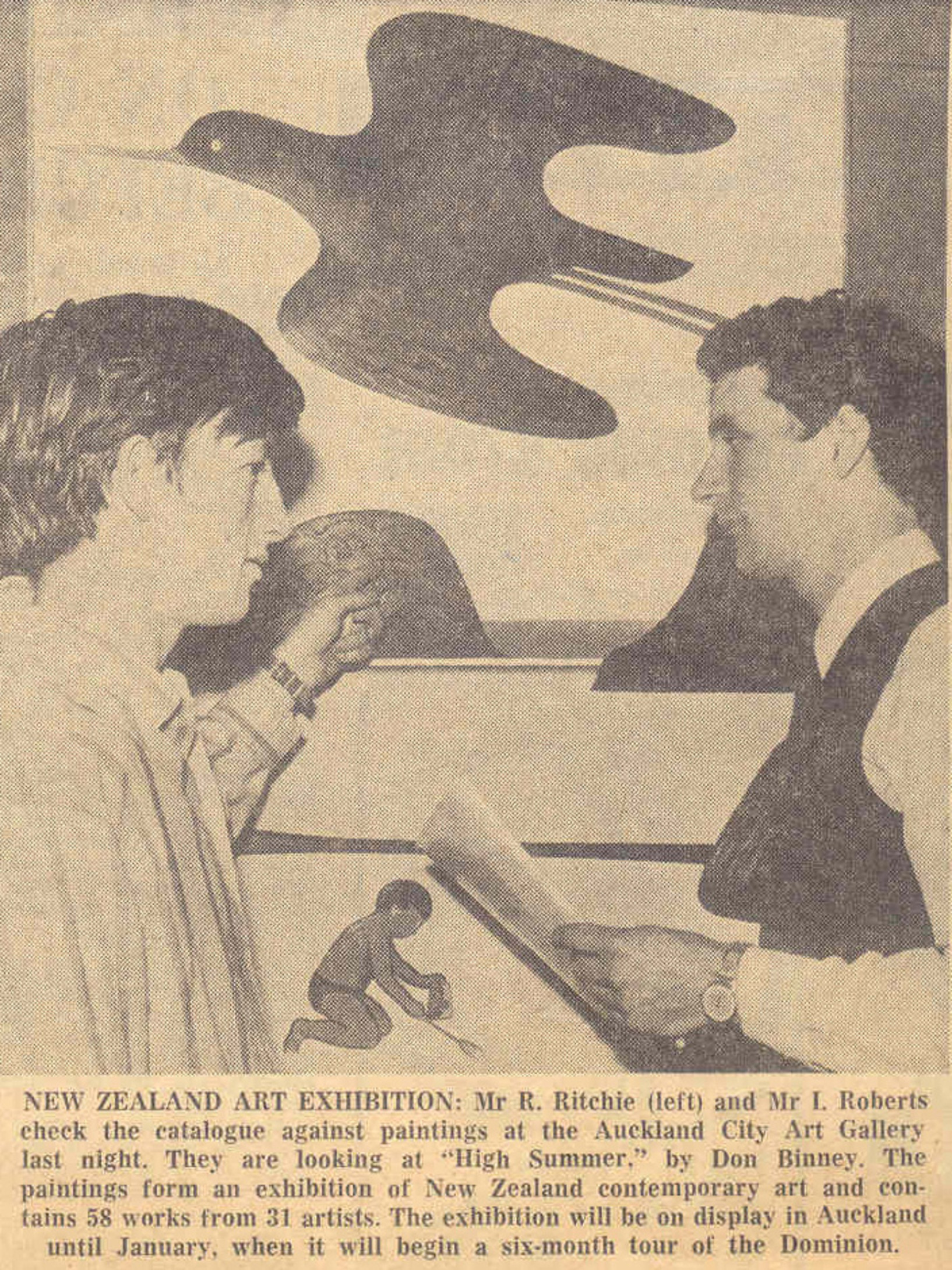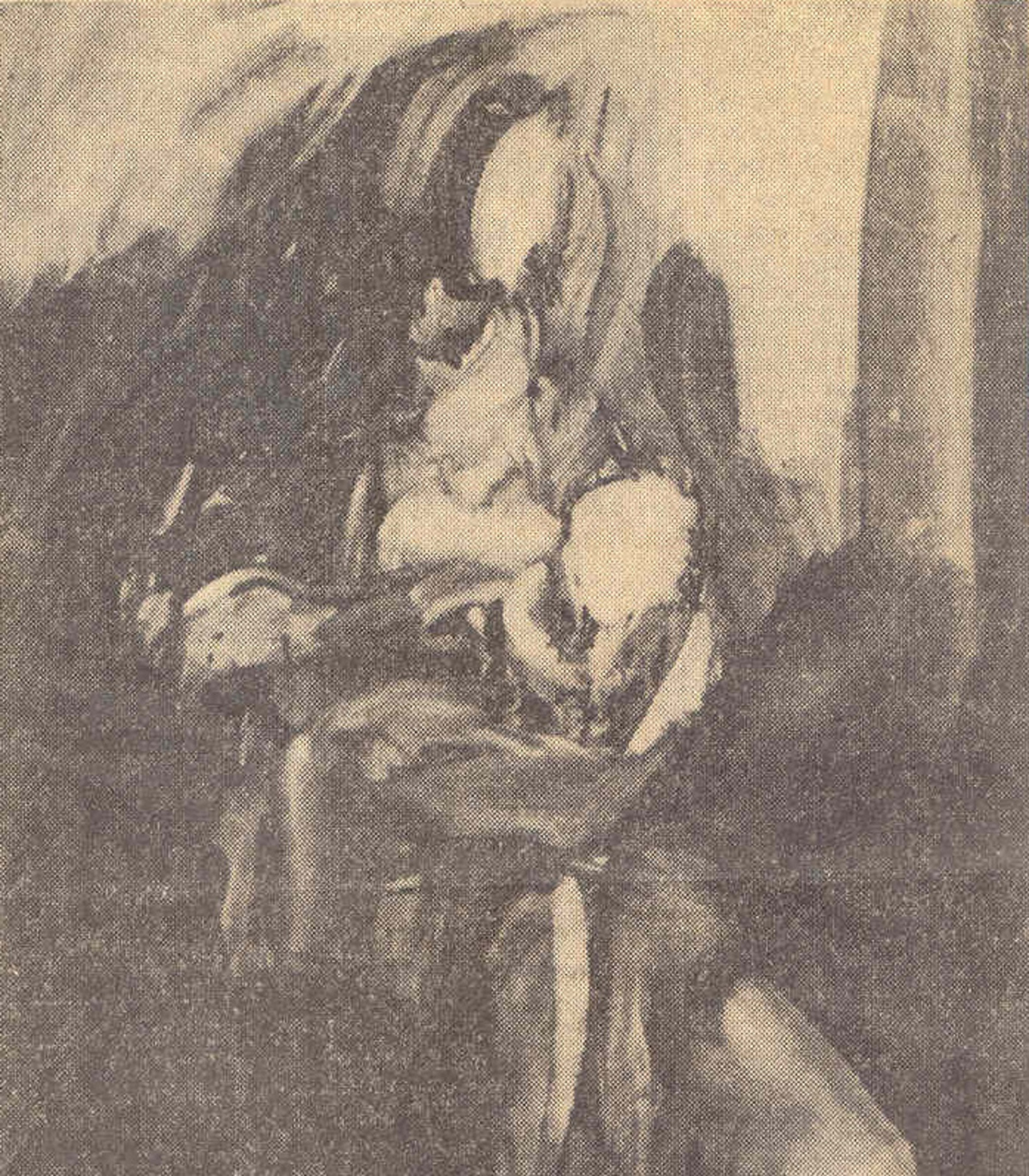 This exhibition is now closed
Since 1957 Auckland Art Gallery had mounted an annual exhibition of contemporary New Zealand painting. The exhibitions had two major purposes: to contribute something towards lessening the isolation of one centre from another and to attempt a definition of current directions and standards. The most significant development was identified as the growth of two distinct regional styles; those of Auckland and Canterbury. Auckland artists favoured abstract art and Canterbury artists developed along a more expressionist style.
This exhibition of 58 works by 31 artists included Gretchen Albrecht, Bill Culbert, John Coley, Rudolf Gopas, Pat Hanly, Ralph Hotere, Colin McCahon, Milan Mrkusich, Theo Schoon, Michael Smither, Philip Trusttum and Toss Woollaston. 10 of the exhibitors were under 25 years of age.
In his lengthy review in The Press (23 April 1966) HJS, [Proefessor John Simpson] described the show as "a tragic symbol of the gulf which divides artist and community". What was being taught and painted in the country's Universities was increasingly distant from popular taste. For many, he said, the show would be "bewilderingly difficult and profoundly unsatisfactory".
Admission cost one shilling, catalogues cost three shillings.
735 visitors attended.
Date:


17 April – 1 May 1966

Exhibition number:
14