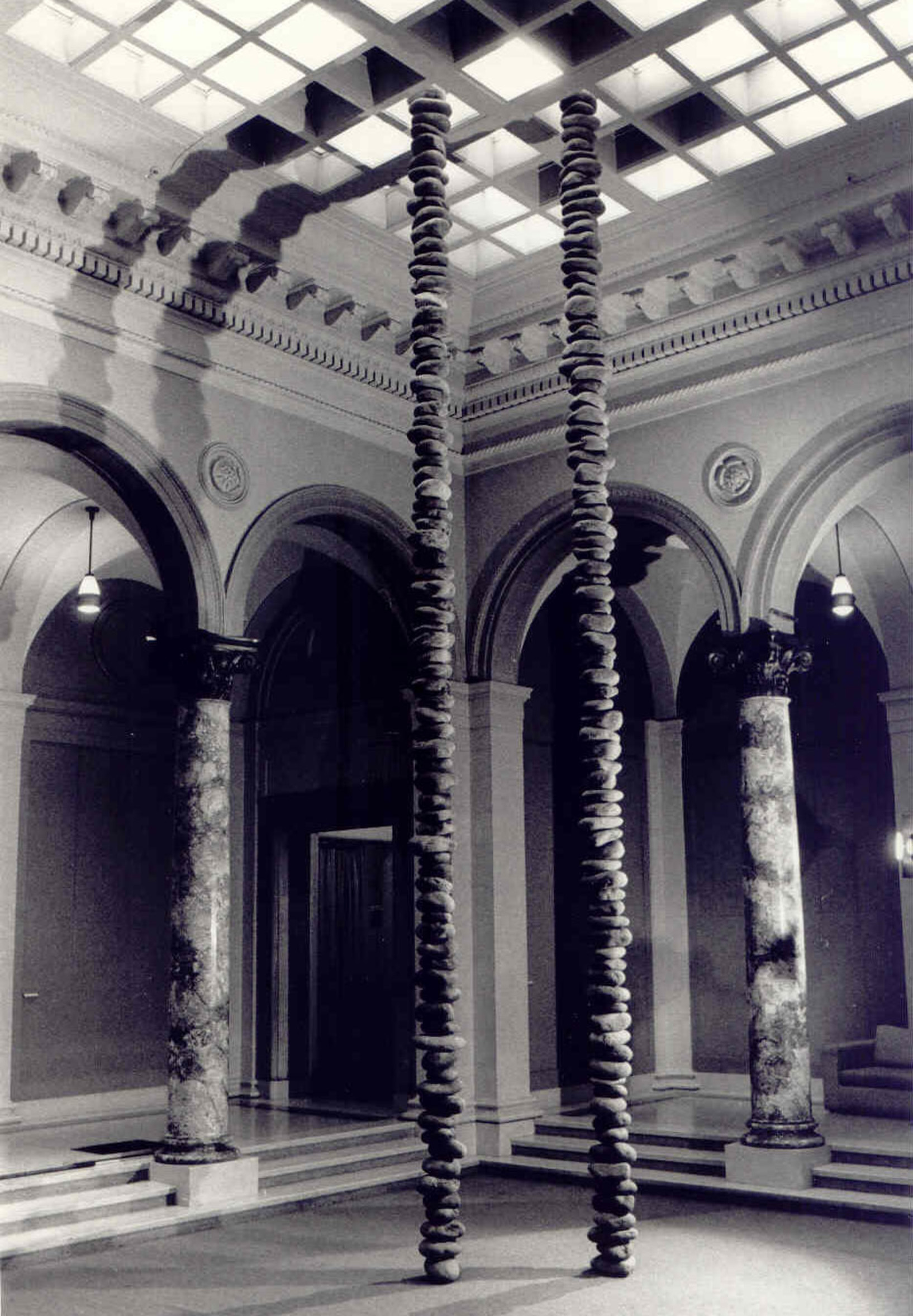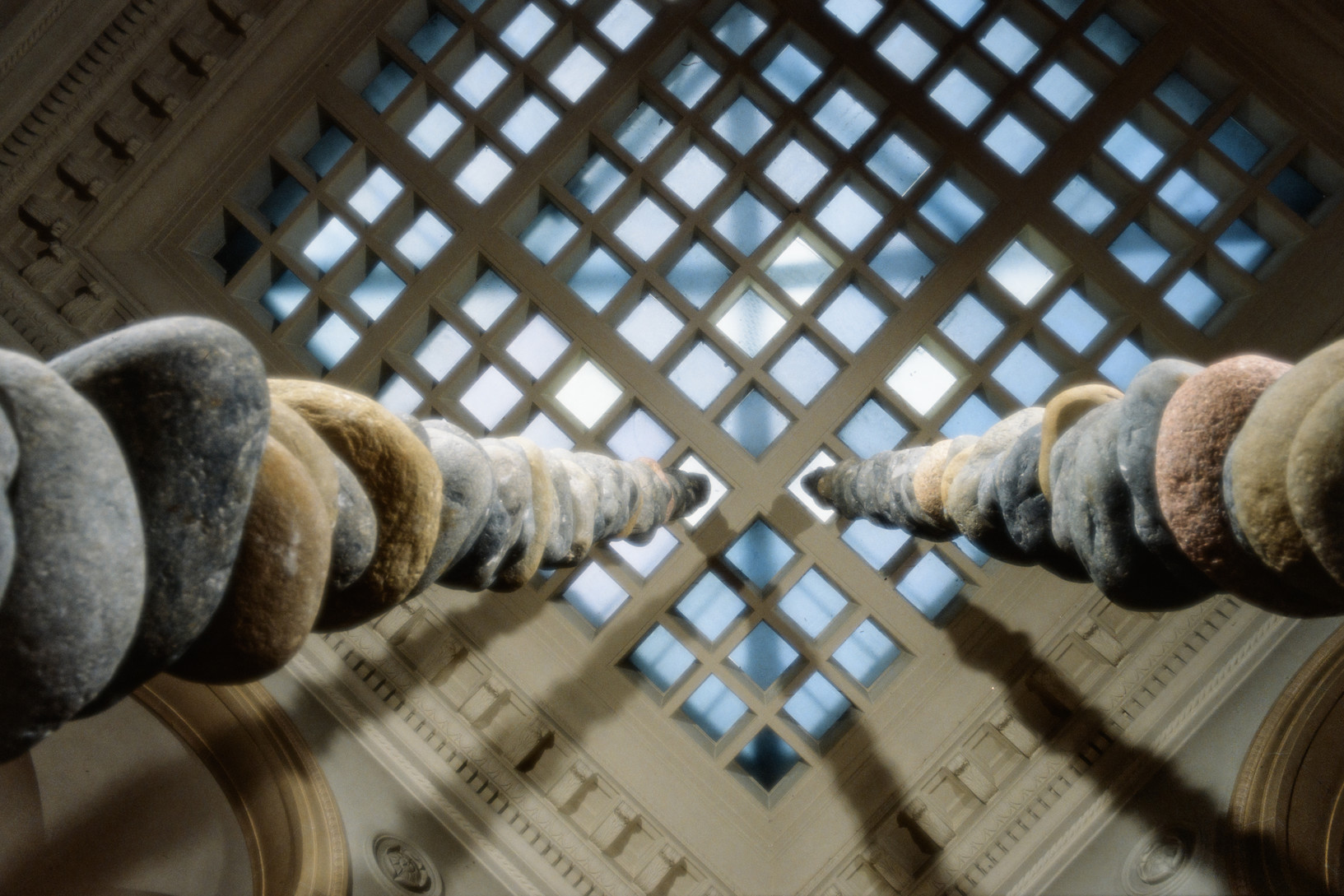 This exhibition is now closed
Chris Booth was born in Kawakawa in 1948 and studied at Ilam in 1967. The following year he worked in Italy and England where Barbara Hepworth noted his sculpture and was instrumental in having an early Booth piece purchased for the Cornwall Public collection at Truro. In 1970 he returned to New Zealand where he set up a workshop and bronze foundry at Kerikeri in the Bay of Islands.
Since then Chris Booth has been the Francis Hodgkins Fellow at the University of Otago and with Queen Elizabeth II Arts Council Grants has visited Australia and Italy. Last year along with Pauline Rhodes and Philippa Blair, Chris Booth was specially invited to exhibit at the Nadia Bassanese Studio d'Arte in Trieste, Italy.
Because his subject matter has always focused on the natural environment Booth has been called one of 'New Zealand's most integrated artists'. His works have used sanded and sharpened kanuka logs' bronze traceries, bindings and basalt boulders combined into lyrical and evocative sculptural statements. Often they express his concern with the way the development of European society has altered the surfaces and spirituality of Aotearoa and how we continue to annihilate and alienate our natural environment.
His work sets up statements which elicit questions and suggest answers. He tends (as Cartwright says in a recent Listener article) to "explore the fertile strip of land between abstraction and figuration". His works are also very 'site-specific' and it is this element which is central to the large boulder sculpture in this McDougall Artist's Project installation. Two tons of South Island boulders gathered during a summer visit, were taken to Kerikeri and then returned to the south in this installation. A stunning show.
('Chris Booth Installation', Bulletin, No.62, March/April 1989, p.3)
Date:


22 April – 18 June 1989

Exhibition number:
429