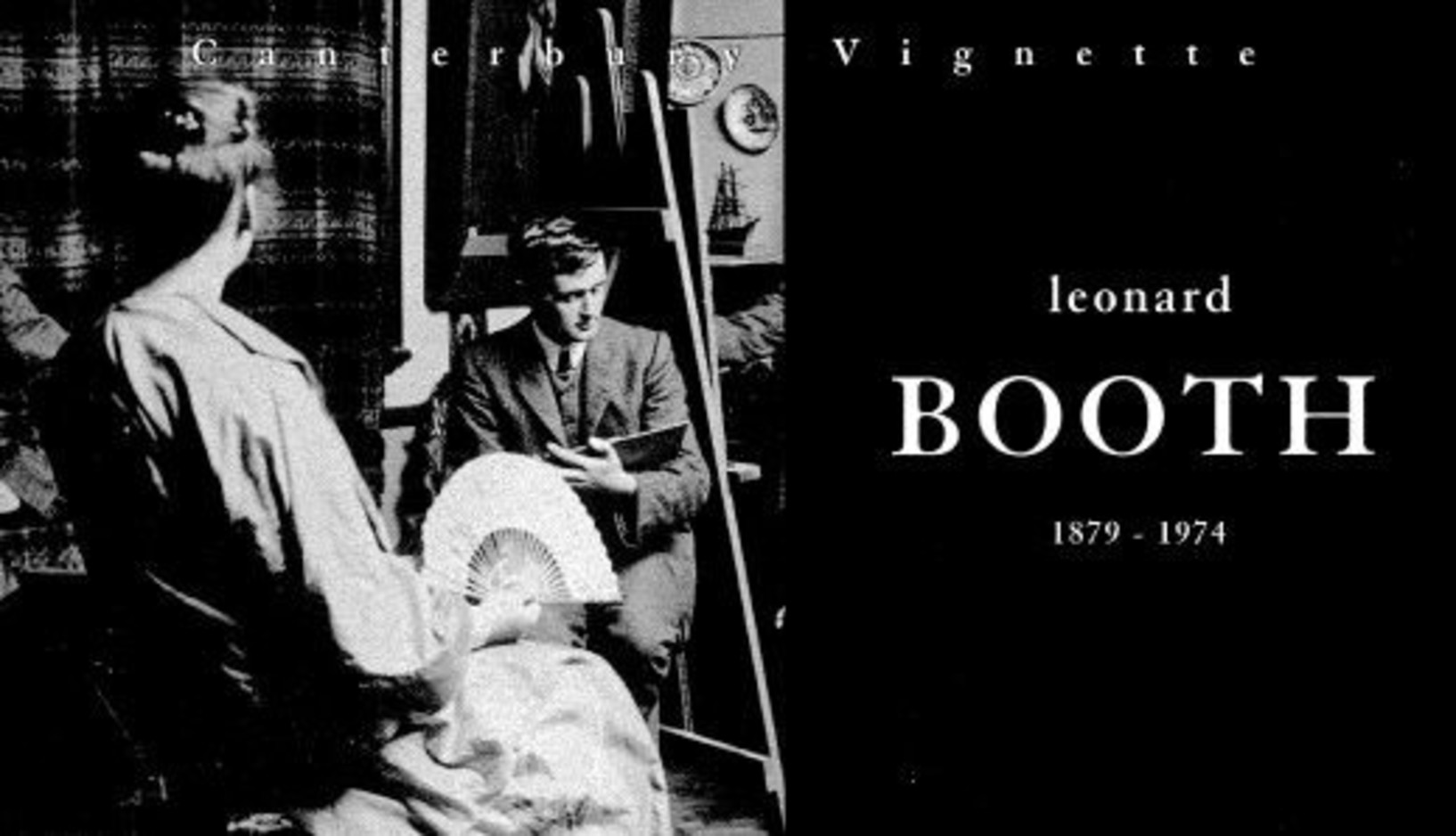 This exhibition is now closed
Within an article in the February 1913 issue of the Australian literary monthly magazine 'The fellow' it was stated 'Now that Lambert has gone and Maclean does little Leonard Booth is about the best pen-line single figure draughtsman left in Australasia.'
Within an article in the February 1913 issue of the Australian literary monthly magazine The Fellow it was stated 'Now that Lambert has gone and Maclean does little Leonard H. Booth is about the best pen-line single figure draughtsman left in Australasia. This was not the first time that Booth's praises as a black and white artist had been sung. By 1913 he was widely recognised as an exceptionally skillful draughtsman, drawing was undoubtably his metier, even though he was capable of a high standard in paint. The years 1900–30 were the most significant in Booth's career as an artist. It was during this time that he did some of his finest work as a satirical illustrator. He was a regular contributor to the Sydney Bulletin after 1900 and also drew for a number of local weeklys and periodicals that included The Sketcher, Canterbury Times and The Pioneer. In 1903 he helped illustrate On Our New Selection, the tragi-comic portrayal of the lives of pioneers of the Australian bush written by Steele Rudd (Arthur Hoey Davis). Booth prepared his work for illustration by making studies from life which he then scaled down. It was this approach that gave them the powerful sense of reality, characterisation, truth to life that was enhanced by his free drawing style.
By far the greatest influence stylistically on Booth was the illustrator for Punch Graphic and also Sydney Bulletin, Phil May, for whom he had immense admiration and who in later years he wrote in defence of when that artist was criticised. Frequently the features of characters in Booth's drawings, particularly if they were artists, bore a striking resemblance to people he knew and often he placed himself in a character almost as if he was acting a part as he had many times on stage, for Booth was very interested in the theatre, a capable performer and writer of plays and short stories. Throughout his long life, like his friends that included the artist Andrew Kennaway Henderson, and photographer Arthur McIntyre, Booth was a pacifist and a firm supporter of political freedom of the individual-attitudes that were not popular among many of his contemporaries. Leonard Booth was born in Christchurch in 1879 and studied engineering briefly before focusing his studies entirely on art. He studied at Canterbury College School of Art between 1894–1901, achieved several free place scholarships and was one of a promising generation of Canterbury artists that included his cousin Annie Elizabeth Abbott (Kelly), Charles Bickerton, Sydney Thompson, Raymond McIntytre and Robert Procter. In 1903 he was appointed to the staff of the School of Art as an instructor in Painting and Drawing from Life and the Antique.
Booth held this position until 1933 when he became unwell and was obliged to take leave of absence. When his recovery proved slower than anticipated he had to resign his position. Even though he continued to draw and paint after the 1930s, he rarely exhibited his work and increasingly his activity as an artist became little more than a therapeutic recreational pursuit. By the early 1950s Booth had become a psychotherapist.
When Booth died in 1974 it was his achievements in art through the first three decades of last century that were recognised as the most significant in his long life. The drawings and illustrations made during that time will be the principal focus of this exhibition.
The Vignette Series:
John Gibb (1831–1909) 5 February – 5 March
Alfred Walsh (1859–1916) 12 February – 12 March
Charles Kidson (1867–1908) 25 March – 30 April
Leonard Booth (1879–1977) 13 May – 18 June
Grace Butler (1870–1962) 10 June – 6 August
Archibald Nicoll (1886–1953) 1 July – 6 August
Richard (1882–1955) and Elizabeth Wallwork (1884–1969) 26 August – 24 September

This exhibition was held at the Robert McDougall Art Gallery in the Botanic Gardens.
Date:


13 May – 18 June 2000

Curator:
Neil Roberts
Exhibition number:
678
Collection works in this exhibition
6 items