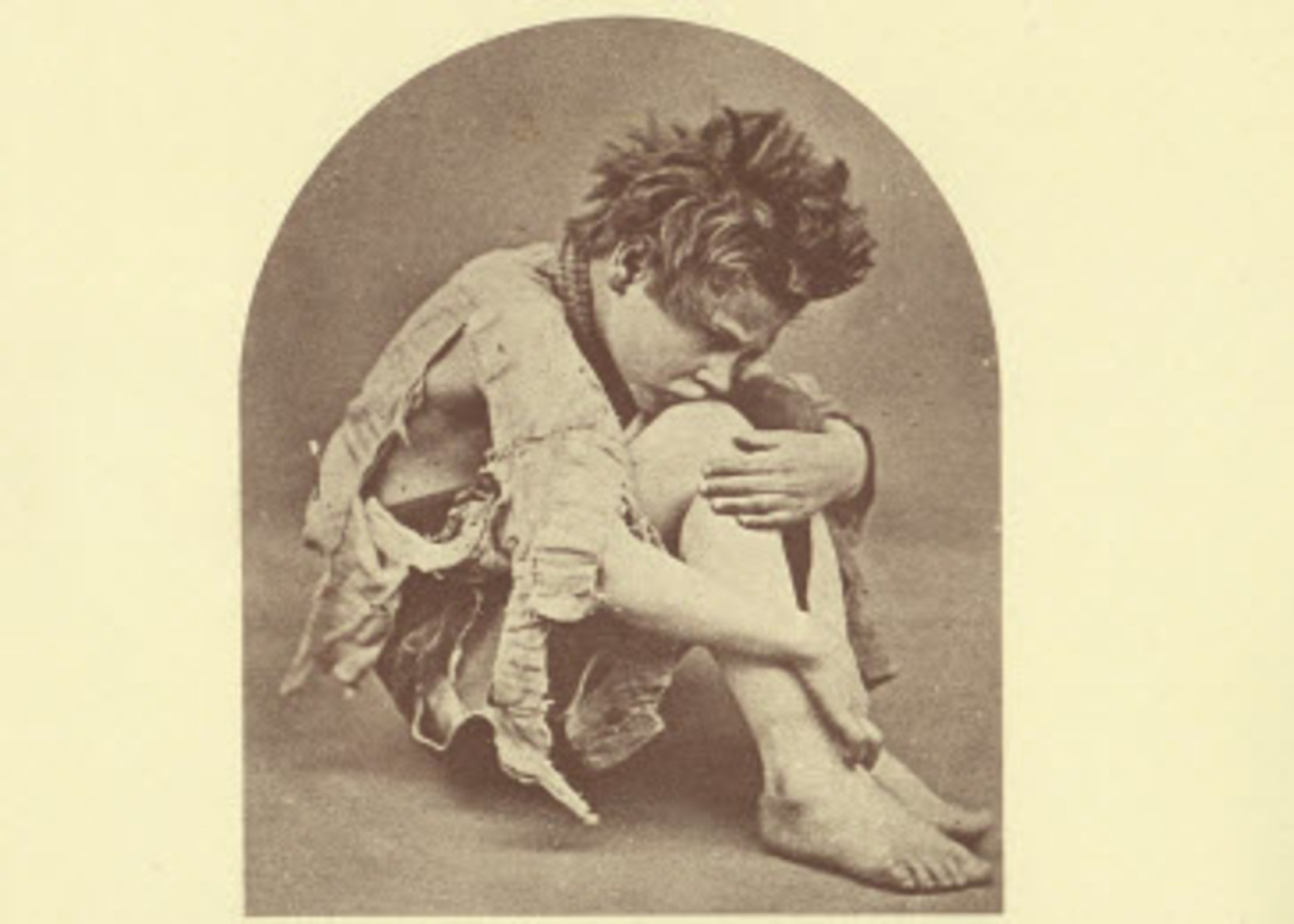 This exhibition is now closed
Social conditions in 19th Century London came under scrutiny in this photographic exhibition. 55,000 photographs were taken of children who passed through Dr Barnado's homes, providing a moving visual record of a segment of society which has had little photographic exposure.
Works in this exhibition mainly come from a series of albums which were probably the photographer's own reference files and often depict "before" and "after" situations – firstly the neglected state in which the street urchins entered the home, and then after they had been 'fed, scrubbed and shining'. These photographs constitute a fascinating visual record of Victorian England's underprivileged children and should not be missed.
An official opening will be held on Sunday 30 January, at 5 pm.
('The Camera and Dr Barnado', Bulletin, No.25, January/February 1983, p.2)