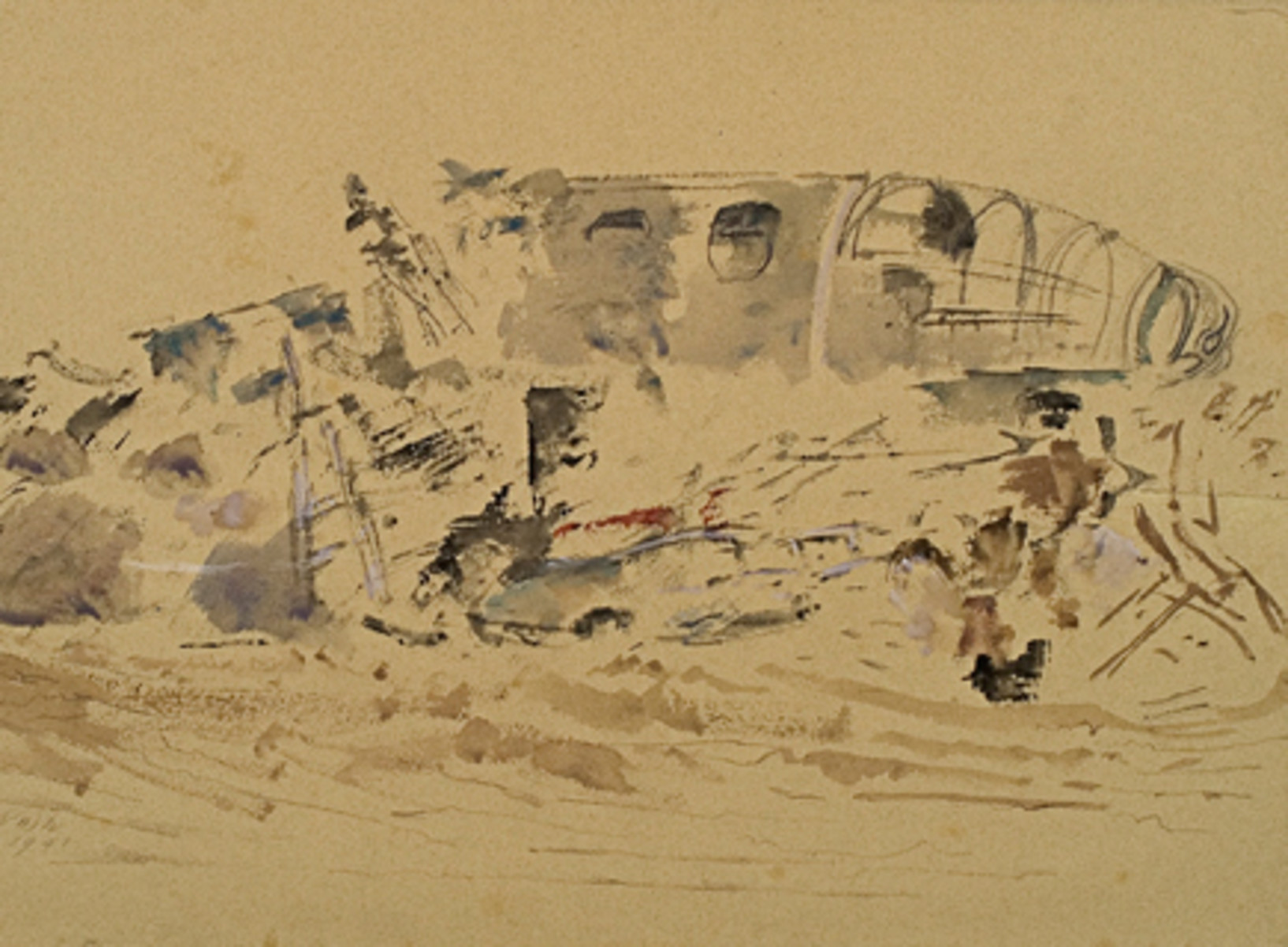 This exhibition is now closed
An exhibition of British Painting from New Zealand public collections organised by the Queen Elizabeth II Arts Council
The idea of an exhibition of British Painting first presented itself in the Bishop Suter Gallery, Nelson, where the Ivon Hitchens an Fred Uhlman paintings are part of the permanent collection. It was then decided to find out how many works of the period 1930-1960 were availalbe in the public colletions of New Zealand. The result is this Exhibition. The object of assembling and touring this collection is two-fold: first to give many more people the opportunity of seeing works from our public collections and second to make available an important exhibition of a size that can be accommodated in galleries outside the four main centres. The Arts Council believes that smaller exhibitions, carefully selected and covering the full range of creative acivity, can bring much enjoyment to a wider viewing public.
British Painting 1930-1960 will be shown at the following centres:
Auckland - John Leech Gallery
Hamilton - Hamilton Art Gallery
Masteron - Arts Centre
Napier - Hawke's Bay art Gallery and Museum
Gisborne - Poverty Bay Electric Power Board Offices
Wanganui - Sarjeant Art Gallery
Palmerston North - Palmerston North Art Gallery
Wellington - National Art Gallery
Nelson - Bishop Suter Art Gallery
Christchurch - Robert McDougall Art Gallery
Timaru - Aigantighe Art Gallery
Dunedin - Dunedin Public Art Gallery
Invercargill - Southland Museum
The Robert McDougall Art Gallery lent two works, Factory At Widnes by L S Lowry and The Ghost of the Heinkel by Paul Nash for this touring exhibition.
Date:


2 November – 23 November 1969

Exhibition number:
25F