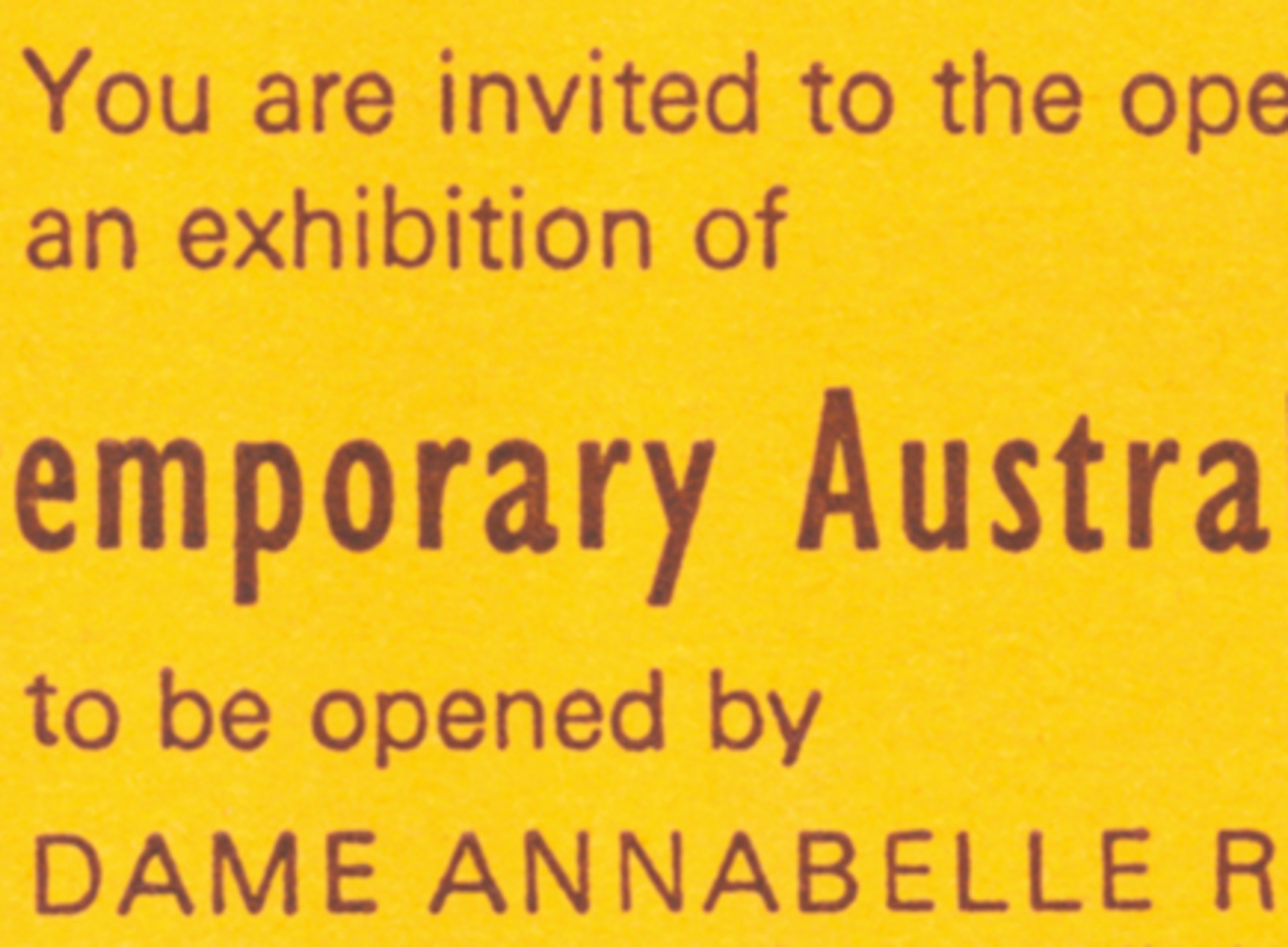 This exhibition was part of the Christchurch Arts Festival and was held at the Canterbury Society of Arts Gallery. It comprised about 28 works, including paintings and sculptures by Australian artists who have achieved some considerable recognition at home and abroad in the past five to seven years. There were some big paintings indicative of the large scale painting in Australia of the day.
Many of these painters looked abroad to seek inspiration, but as in New Zealand, the local environment also added its particular strength and colour to an art which had about it aspects of regionalism as well as internationalism.
Margaret McKean, former Director of the Ballarat Fine Art Gallery, who later joined the staff of the Arts Advisory Board in Canberra travelled with the exhibition throughout the nationwide tour.
Artists represented include John Armstrong, David Aspen, Alun Leach Jones, Donald Laycock, Norma Redpath and Fred Williams.