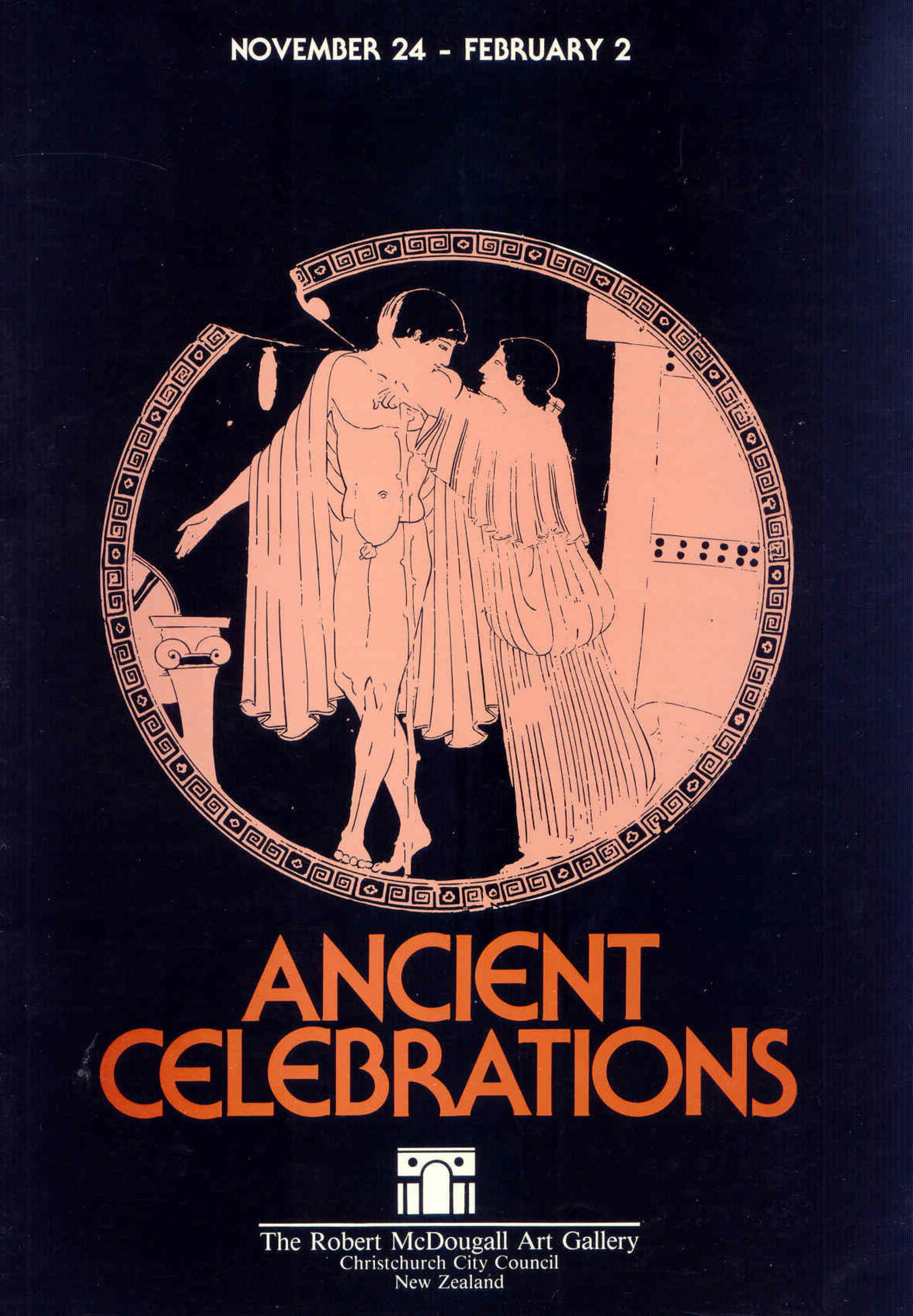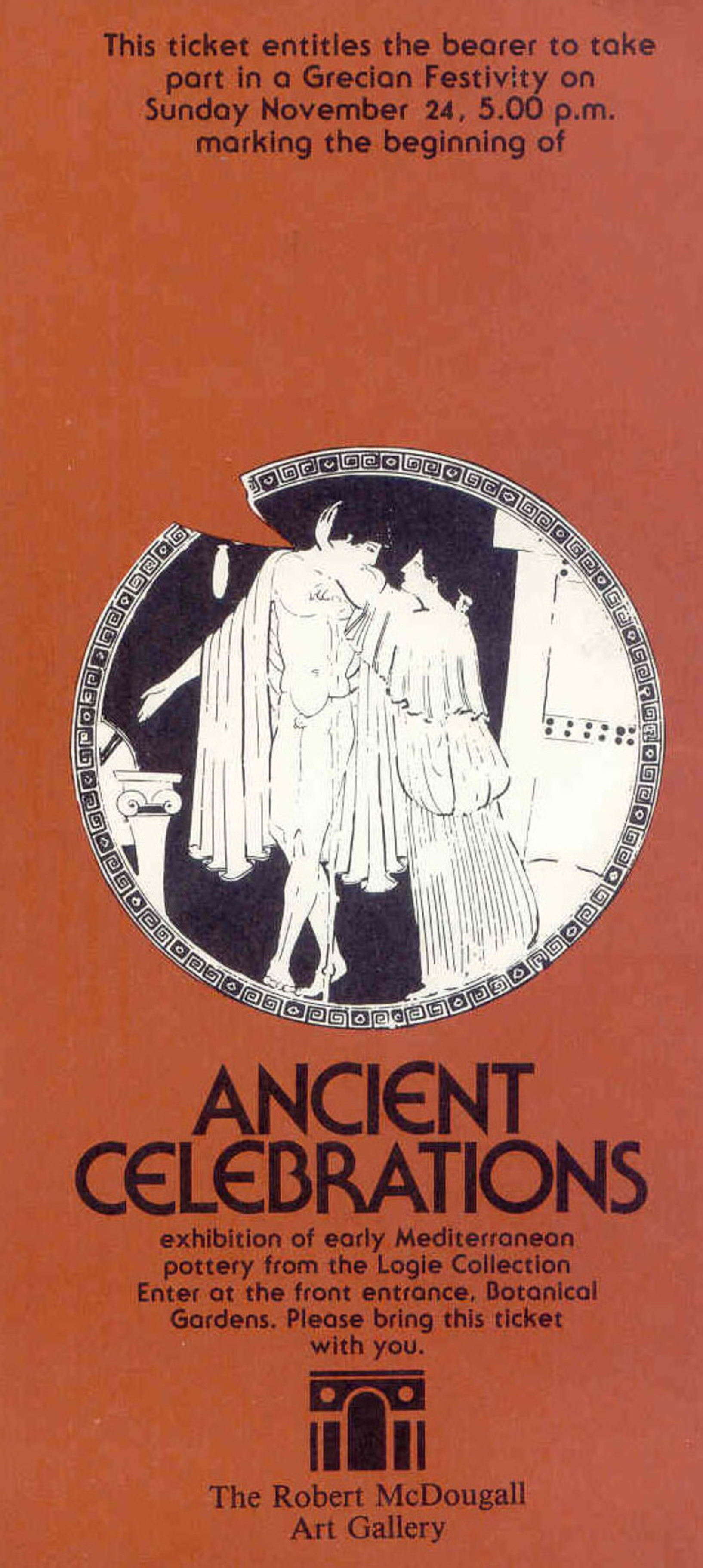 This exhibition is now closed
Early Mediterranean pottery from the Logie Collection of the University of Canterbury.
For centuries and particularly in the realms of art, Greece has exerted a peculiar enchantment over the aesthetic imagination. This alone is sufficient reason to celebrate the beauty and elegance of Greek art and this summer we are holding an exhibition of ancient Greek pottery from the collection of the Classics Department of the University of Canterbury.
In partnership with the University, a selection of ancient pots of vases will be on display at the Gallery in an exhibition curated by Regina Haggo and Alyson Holcroft of the Art History and Classics Departments of the University of Canterbury. The exhibition is to be opened at a special Grecian Festivity on Sunday 24 November.
Fifty pieces have been selected for this exhibition, the eldest dating from as far back as the 20th century BC. Several of these earliest pieces were found in a cave-like tomb chamber in Northern Cyprus. Others illustrate the evolution of styles and the regional differences seen in Greek pots from Athens, Corinth and later from settlements in Etruria and Southern Italy. Tall, double-handled amphora or low-stemmed and wide brimmed drinking cups are probably our best known Attic vessels. On them are depicted not only the exploits of the heroes, gods and goddesses, the wedding processions and festivities of the daily world but also the exhortation to celebrate. As the majority of the pots were used for mixing, storing, serving or drinking wine it is this mood of festivity that pervades this exhibition and which is quietly and gracefully reflected in these ancient silent art works.
An excellent catalogue which discusses the Greek symposium or drinking party, the "single most important social institution of ancient Greek society," the wedding ceremony, Herakles the most popular hero and which contains a special note about each piece, accompanies this exhibition. Three special Art Gorms have also been arranged (see Coming Events). These will discuss Greek art, theatre and the Greek epic giving us some understanding of the wider context of Greek art and culture to which the pots belong.
"Our love of what is beautiful does not lead to extravagance" was the proud affirmation of Pericles in 4th century BC and it is this Grecian sensitivity towards balance and harmony and elegance that frequently dominate our thoughts of the early Mediterranean world. Ancient Celebrations however also invites us to remember the festivities and rejoicing associated with these beautiful ancient vases. As the inscription on the cup of the Centaur Painter says:
X A I P E K A I P I E I E V
Be of good cheer and drink well.
('Ancient Celebrations', Bulletin, No.42, November/December 1985, pp.1-2)
Exhibition number 355
Date:


24 November 1985 – 2 February 1986

Exhibition number:
355