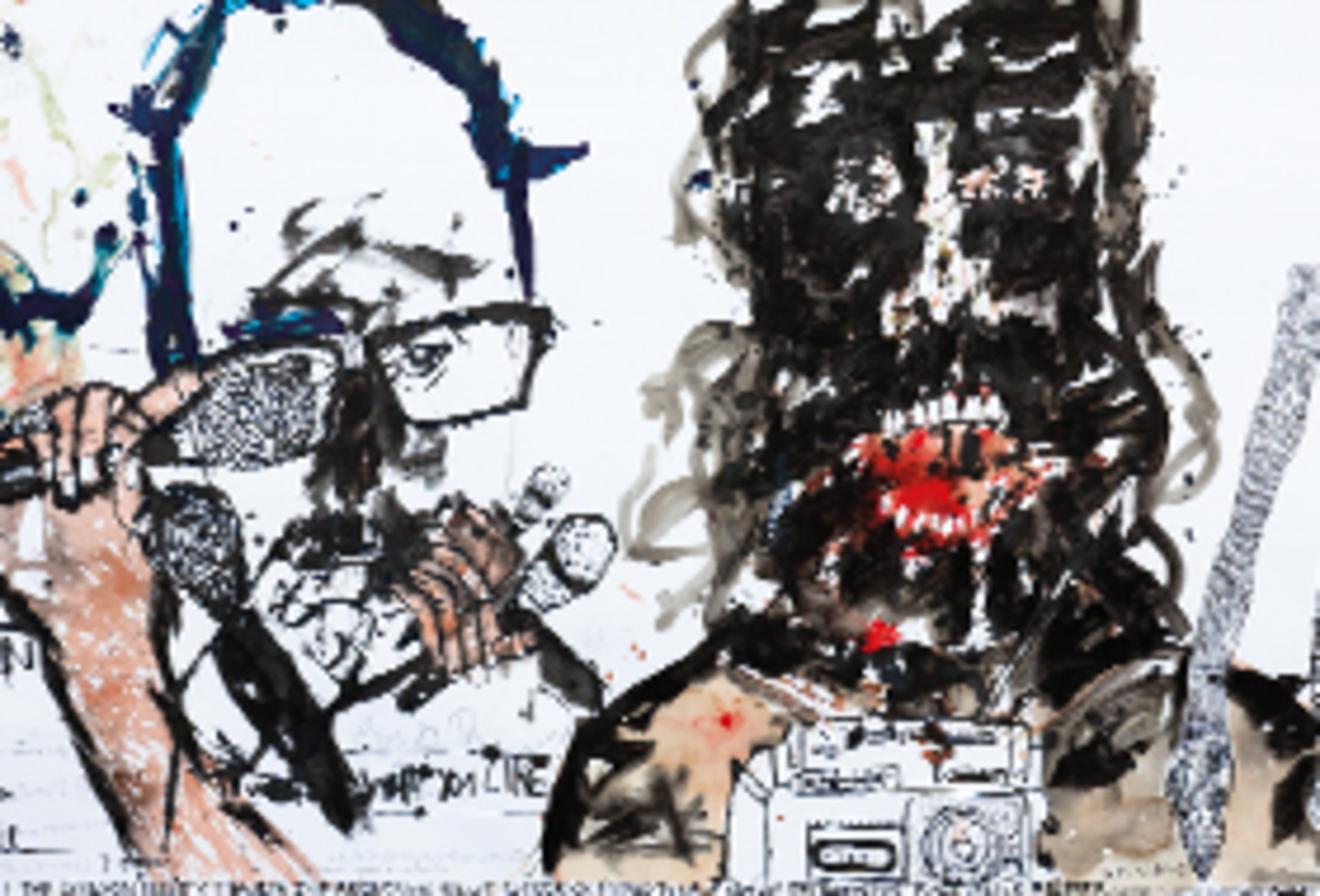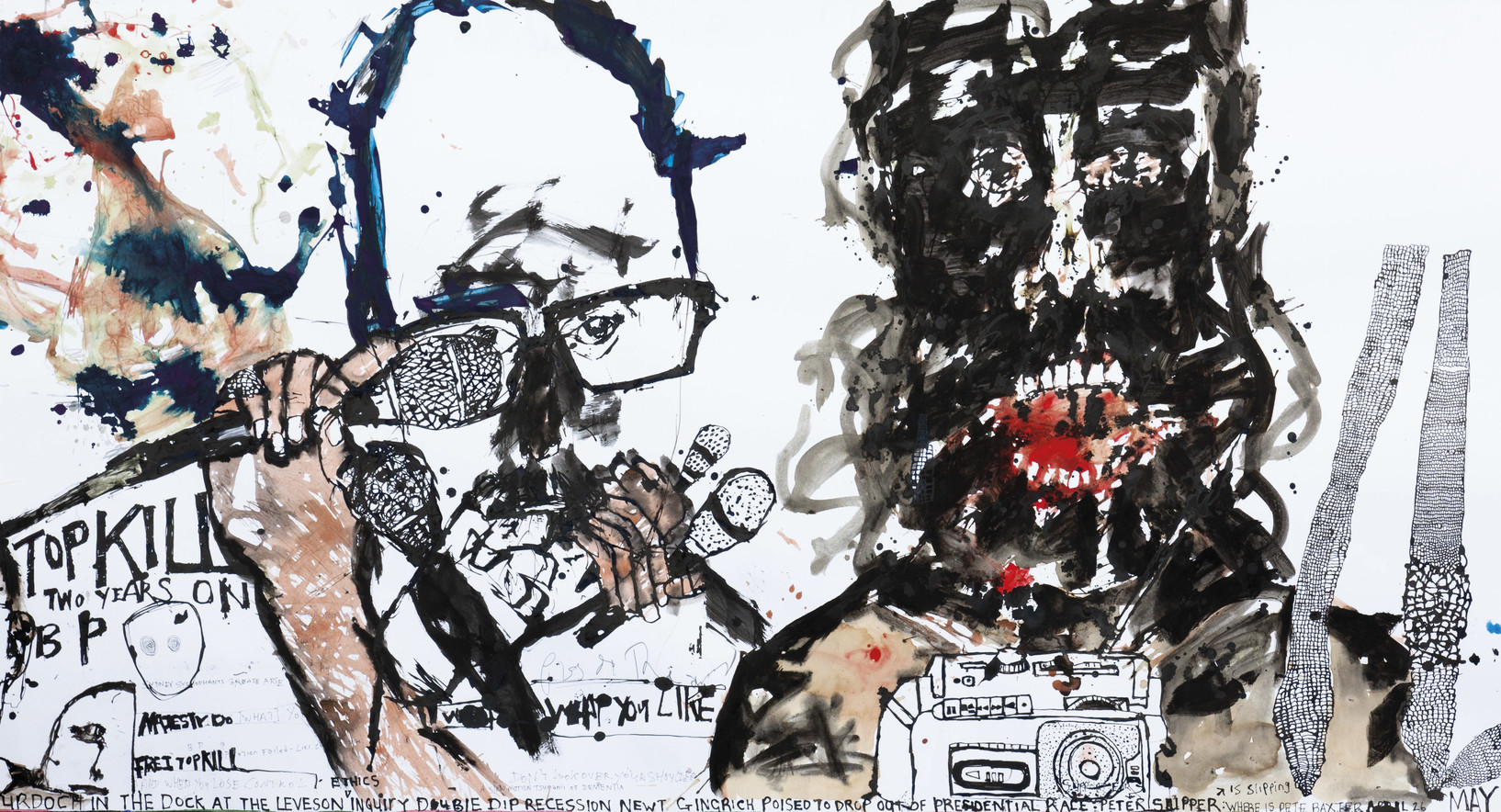 This exhibition is now closed
From austerity and journalistic ethics to modern warfare and Donald Rumsfeld's nightmares, two artists offer personal takes on global issues in the face of wall-to-wall media saturation.
Spanning 100 agitated metres, a chaotic, fragmented drawing by Sydney-based artist Locust Jones was created over twelve months in response to an overload of news, politics and media misinformation. Filled with caricatures, disjointed phrases and diarised scrawls, it invites viewers to assemble their own narrative through time and history. Meanwhile, master printmaker Barry Cleavin shuns traditional printmaking techniques in a selection of computer generated ink-jet prints that provide biting satirical commentary on US foreign policy, the destructive futility of warfare, corporate fraud and environmental mismanagement.
Click here to book a free guided tour of this exhibition. Minimum 4 people. Bookings essential.
Date:


6 July – 1 September 2013

Location:
209 Tuam Street
Exhibition number:
954

Part of