Event
Through A Different Lens/Film Work By Joanna Margaret Paul
Film
Past event
Philip Carter Family Auditorium
Film-maker, poet, artist and photographer Joanna Margaret Paul (1955-2003) made quietly observational yet radical work during her lifetime, reflecting on motherhood, domestic life, and the dichotomy between urban spaces and the natural world.
Commissioned by CIRCUIT Artist Film and Video Aotearoa New Zealand and curated by Peter Todd with the support of Creative New Zealand, Through a Different Lens/Film Work by Joanna Margaret Paul is a programme of recent digital restorations of films shot in the 1970s and early 1980s. Several of the films in this programme were recently premiered by CIRCUIT at the 2015 London Film Festival.
Related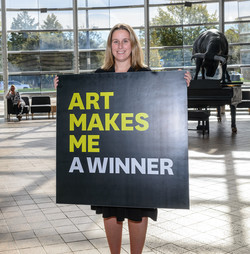 Meet Kylie Hansen from Christchurch. She's the lucky winner of our Art Makes Me selfie competion.