Exhibitions
Events
On display
The Moon and the Manor House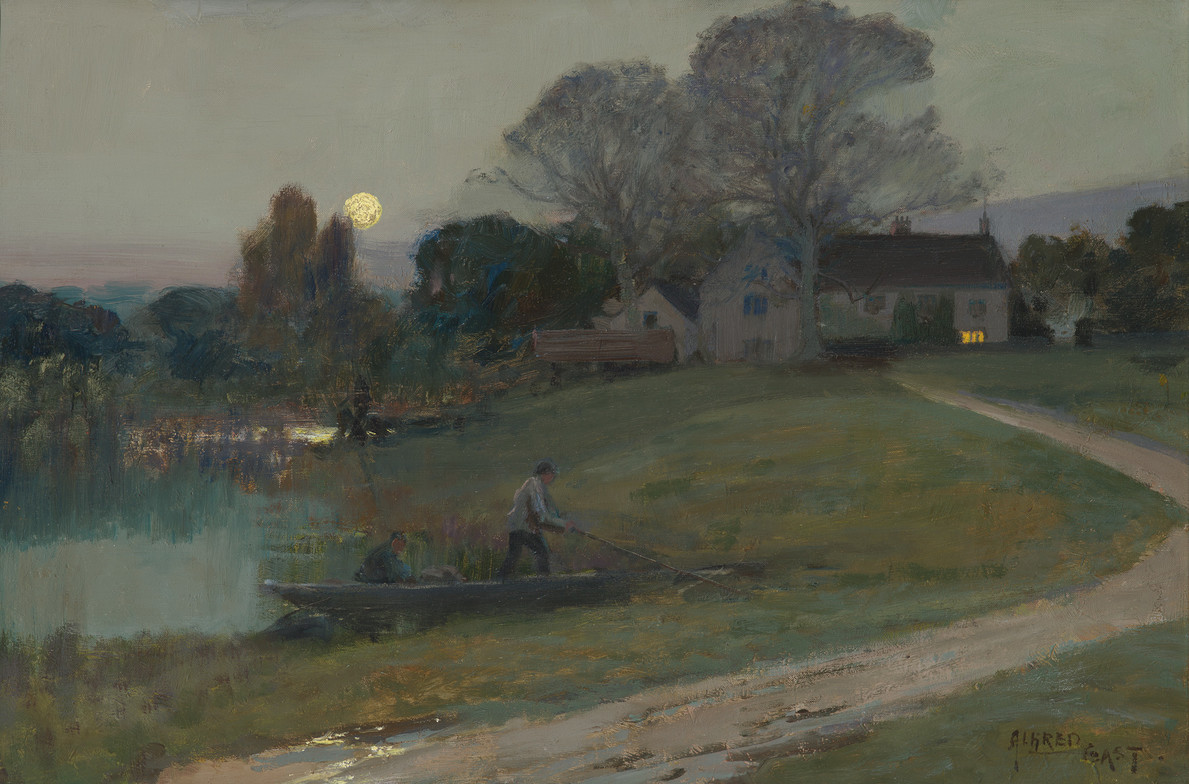 Talk
Past event
Philip Carter Family Auditorium
Free
On the opening weekend of this new historical exhibition, join us as curator Ken Hall shares some of the stories and anecdotes uncovered through his research.
The late nineteenth century Aesthetic and Arts and Crafts Movements saw artists make the pursuit of beauty and 'art for art's sake' their highest goals. Eager to advance common taste – and against a swelling tide of uninspiring of Victorian era industrialised production – they also sought to elevate appreciation for the handmade. Japan's opening to the West had an enormous impact, as did a shift in art school training that encouraged nature study as a vital source of inspiration. Ongoing cultural flow between hemispheres saw many British artists and teachers coming here, and New Zealand-born artists studying, working and living abroad.
*Please note that under alert level 2 all attendees must comply with appropriate conditions of entry. Capacity will be capped, so make sure you arrive early and we apologise if you are unable to attend.