Exhibitions
Events
On display
Otto Künzli: The Jewellery Zoo - Born to be Worn or Lost in Showcases?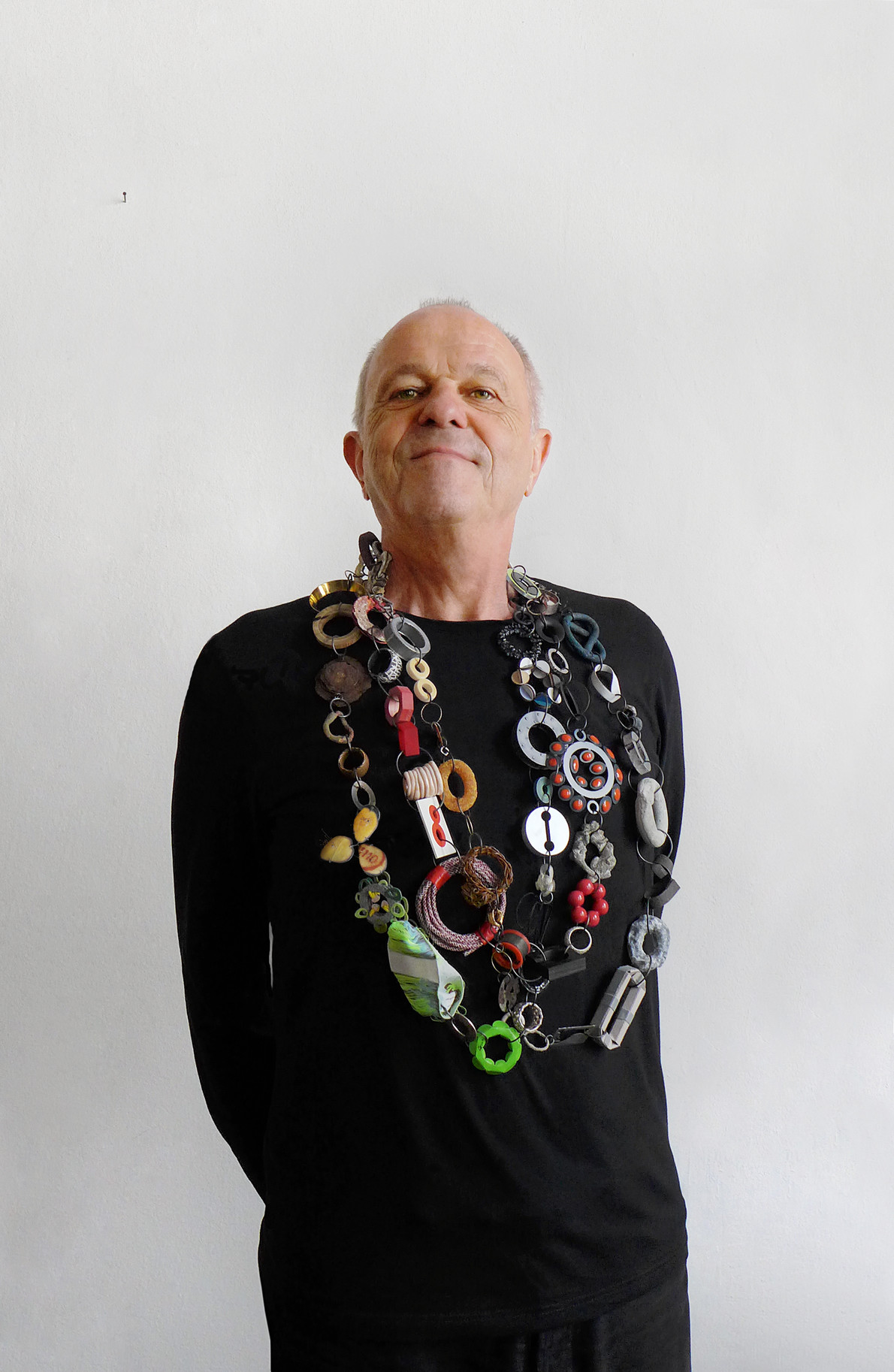 Past event
Philip Carter Family Auditorium
Free
Renowned Swiss contemporary jeweller Otto Künzli will talk about some of the projects he has undertaken with his students, who are now some of the world's top contemporary jewellers.
From 1991 until 2014 renowned contemporary jeweller Otto Künzli headed the contemporary jewellery department for the Akademie der Bildenden Künste in Munich. This prestigious school produced some of the world's most celebrated contemporary jewellers , including Lisa Walker and Karl Fritsch of New Zealand. Over his 23 year tenure, Künzli and his students created over 40 different installations that presented their work to the public in interesting, uncommon and attracting ways. His lecture will reflect on some these projects. Künlzi says:
It is easy to say that jewellery is actually only true jewellery when it fulfils its destiny to be worn. For instance to enhance the presence of a person. But in order to find people who would like to wear our works we have to reach out, we need to go public. This commonly happens by exhibiting our works. For a painting it is natural to be hung on a nail on the wall, for a sculpture to sit on the ground, a video to be projected on a screen etc. What is natural for a piece of jewellery? Is it to rest in a showcase? Is that all we can do?
Künzli is one of the most influential jewellers working today. The Swiss-trained, Munich-based artist is the creator of some of the most iconic examples of contemporary jewellery including 1cm of Love (1995) and Gold Makes Blind (1995). Künzli's minimalist, yet meticulously crafted work references cultural phenomena, utilising the power of metaphor and iconography with wit and sophistication.
In March 2013 Künzli's major retrospective titled The Exhibition showcased his extensive oeuvre and was accompanied by The Book, a comprehensive catalogue documenting a career spanning over 40 years.