Exhibitions
Events
On display
Jacky Bowring: The Golden Bearing and the Looking Glass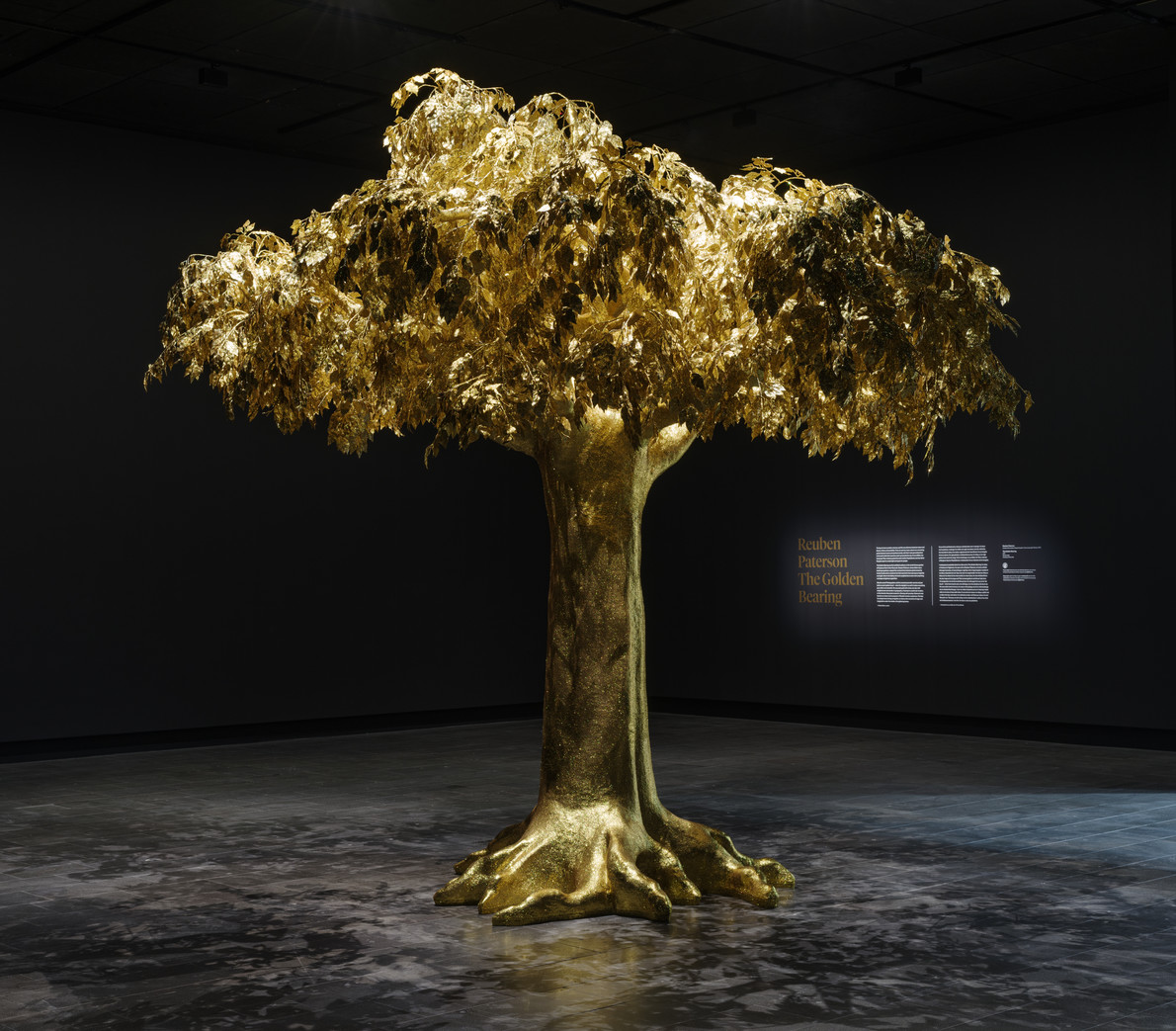 Talk
Past event
Philip Carter Family Auditorium
Join Jacky Bowring, landscape architecture academic for a talk all about trees, memory and Reuben Paterson's The Golden Bearing.
Trees uncannily echo humans in many ways. Their trunks and limbs have parallels with our own trunks and limbs. The ways in which trees put down roots, colonise, and even migrate, resonate with our own relationships to the landscape. Trees even raise questions of belonging, and what it really is to be 'native' to a place. Reuben Paterson's The Golden Bearing offers a looking glass, a chance to explore the ways in which trees hold a mirror up to humans.
Jacky Bowring is Professor of Landscape Architecture at Lincoln University, and a Fellow of the New Zealand Institute of Landscape Architects. She is the author of Landscape Architecture Criticism (2020), Melancholy and the Landscape: Locating Sadness, Memory and Reflection in the Landscape (2016), and A Field Guide to Melancholy (2008), and contributed to Kia Whakanuia te Whenua – People Place Landscape (ed Carolyn Hill, 2020) and Tree Sense (ed Susette Goldsmith, 2021). Jacky recently won the Michèle Whitecliffe Art Writing Prize, run by Auckland Art Gallery Toi o Tāmaki.