Exhibitions
Events
On display
Extreme Knitting Workshop // PLUMP & CO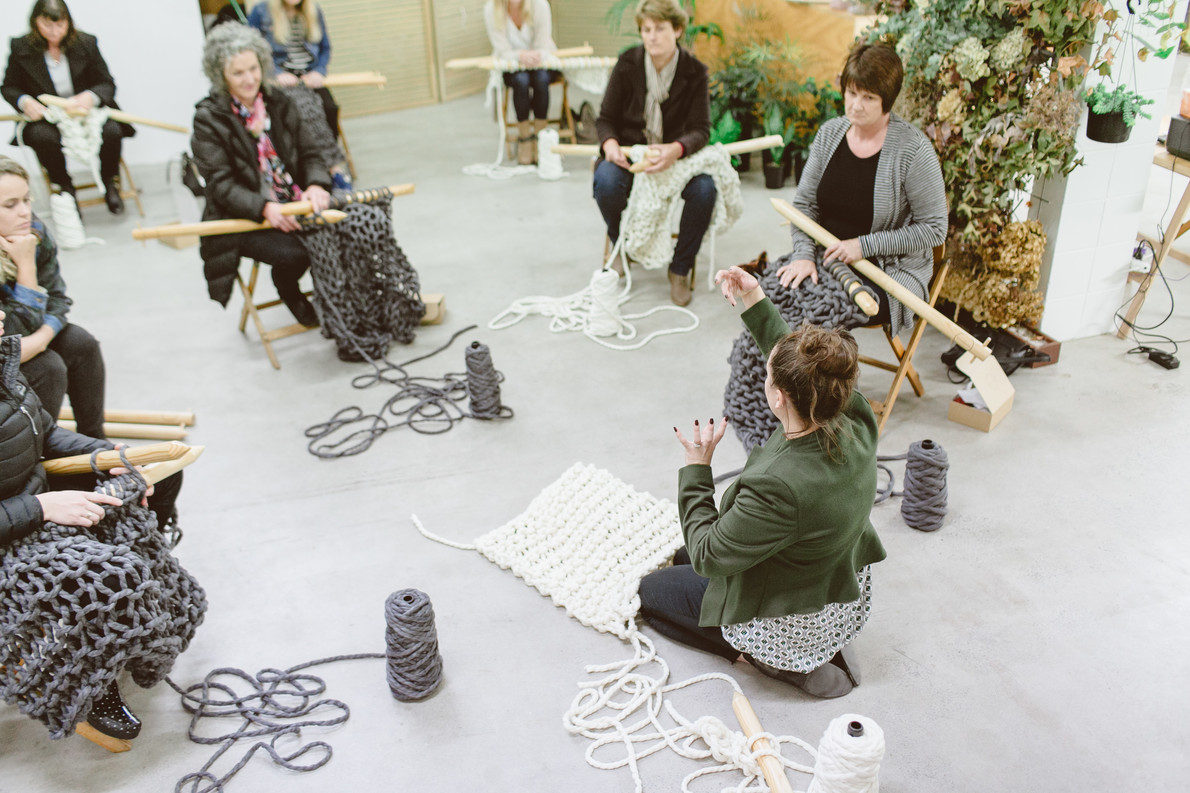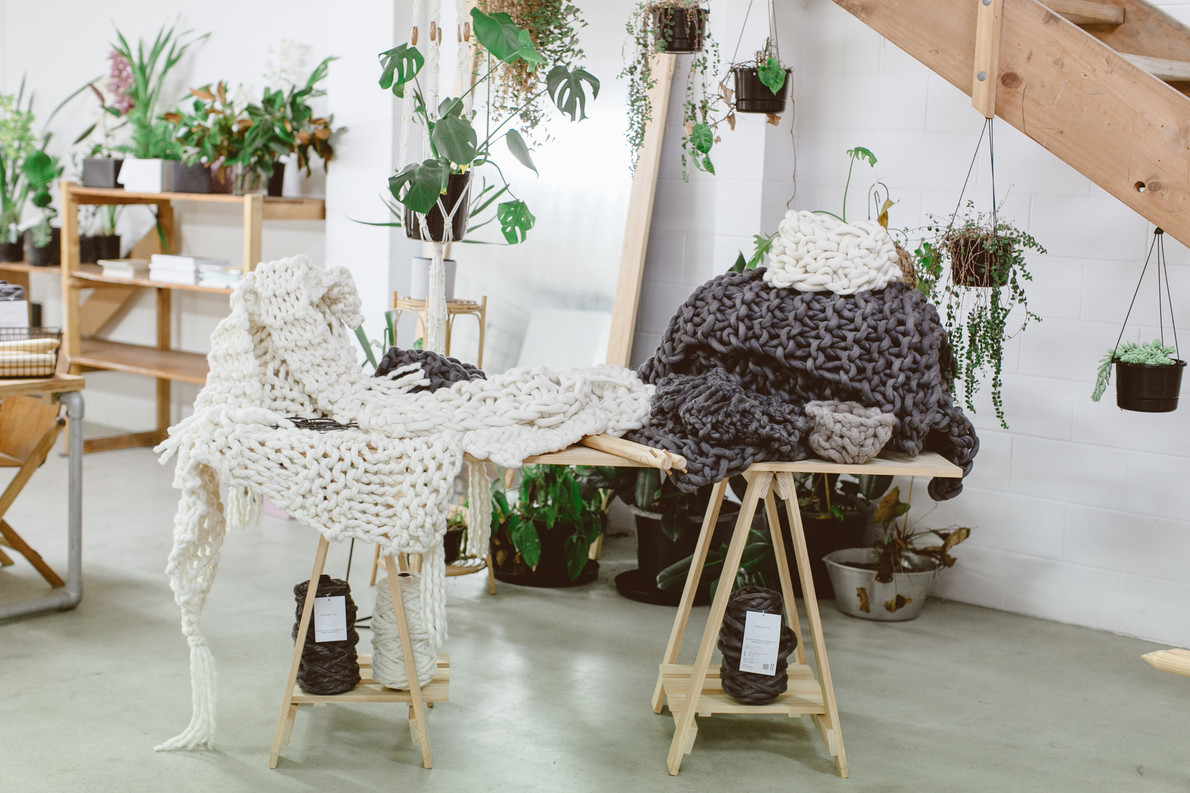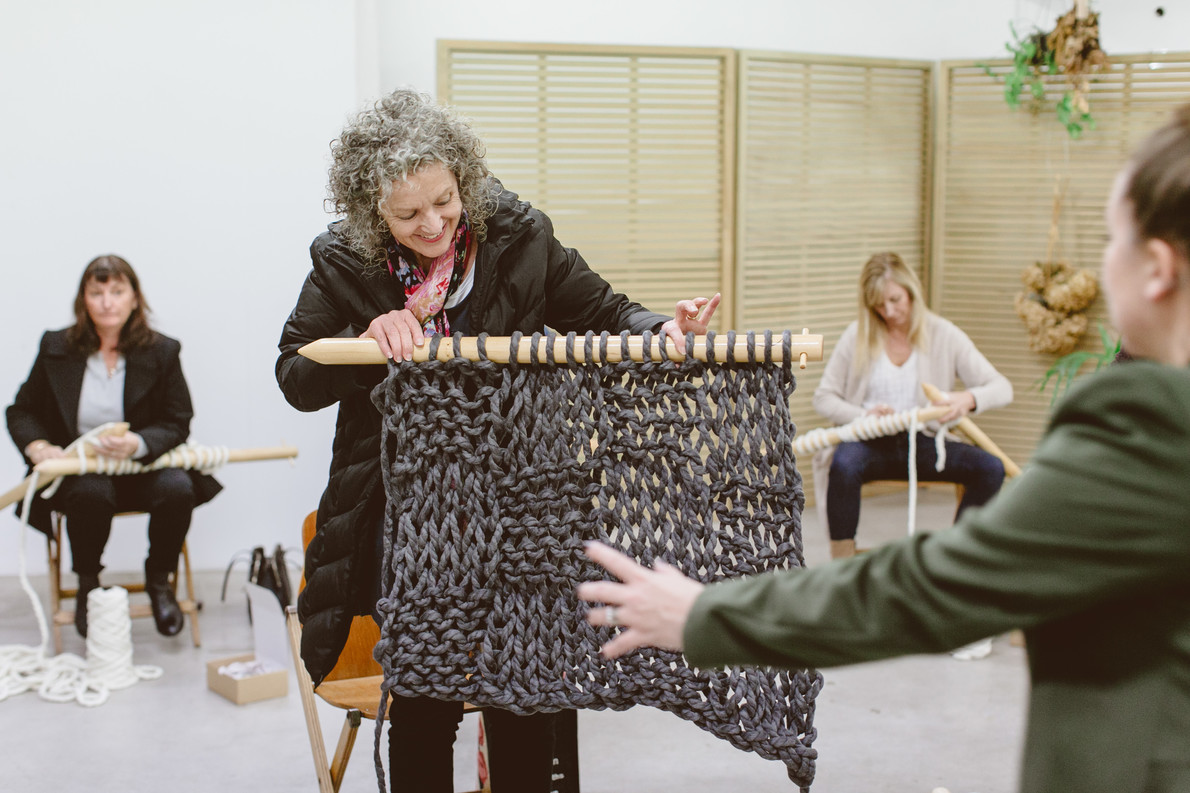 Past event
Bayleys Knight Frank Foyer
$149
Plump and Co are part of the XXL knitting movement, rekindling the passion of slow craft across the world. Join them at the Gallery for a one-off workshop to celebrate World Knit in Public Day and partake in the amazing and unique experience of giant knitting. Numbers are limited so get in quick!
Plump and Co workshops offer you an exciting extreme knitting experience. This is a fun and mindful workshop with no rules or restrictions on what you can make. They encourage experimentation and will teach you the skills to progress your XXL knitting.
All types of knitters are welcome and no knitting experience is required!
Ticket price includes:
- 1 x bump of approx 1kg wool to get you started with the option to purchase more at the workshops if you want to keep growing your masterpiece.
- XXL knitting needles to borrow for the workshop, with the option to buy and take home.
- One pair of scissors.
- Knitting pattern book to take home.
- Nibbles and drinks.