Event
Dans mon Rêve... by Odilon Redon
ArtBite
Friday, 8 March 2019 / 12pm
Meet at the front desk
Join Gallery librarian Tim Jones as he discusses Odilon Redon's Dans mon Rêve, je vis au Ciel un Visage de Mystère. (In my dream I saw in the sky a face of mystery) on display in New Dawn Fades on the first floor.
Art Bites are 30-minute lunchtime presentations on a single work on display, presented by our staff, guides and guest speakers.
There's a new Art Bite to enjoy each Friday at 12noon (except public and school holidays)
Related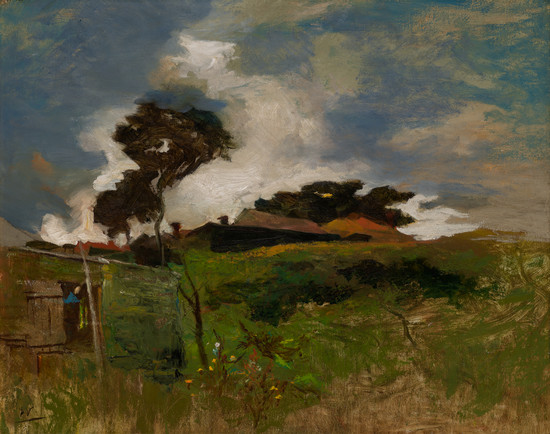 New Dawn Fades
A selection of the Gallery's most-treasured historical European artworks.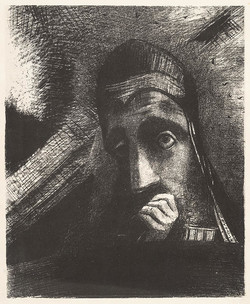 In the same way that we remember dreams, in this image we are intended to glimpse only part of its meaning. It is the first of six plates from Odilon Redon's album of lithographs, Hommage à Goya. Seen as a creator of nightmare, horror and visions, by the mid 1880s Goya's (1746 -1828) art had established a popular position in France. Redon was one of the Symbolists, an avant-garde movement of the late 1880s and 1890s. This lithograph echoes the view of the Symbolist writer, Albert Aurier, that 'nature is to be observed by way of the dream'. Redon was born in Bordeaux. He was introduced to etching by Rodolphe Bresdin (1822-1885) and began exhibiting with the Salon des Amis des Arts Bordeaux in 1860. Redon published his first lithographic album, In the Dream, in 1879 and his last album, The Apocalypse of Saint John, in 1899. In 1904 a large retrospective exhibition of Redon's work was held at the Salon d'Automne. He died in Paris.