earlier labels about this work
In the exhibition Ape to Zip this work was used for the letter M and was displayed with the following label:

MAP This giant gold heart is also an upside-down map of the world, with New Zealand at the top! It has all been made from chocolate wrapping paper. Who thinks the artist likes chocolate? And here's history: a heart-shaped world map was first thought of exactly 500 years ago by a really inventive man called Johann Werner.
Related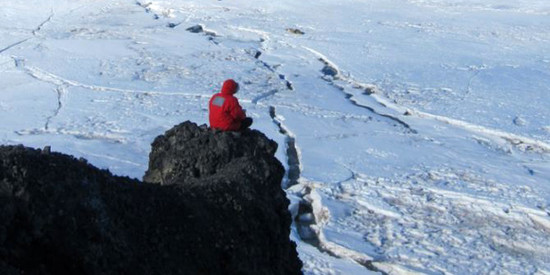 Ruth Watson: from white darkness
Offering a poetic commentary on the intriguing resemblances between art and science, Ruth Watson's container-based video installation combines historical footage, text and her own Antarctic imagery.