1989
Watercolour
Purchased, 1989
362 x 645mm
90/01
About the artist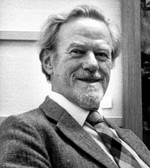 The dramatic landscape of the Port Hills, between Christchurch and Lyttelton Harbour, was only a short travelling distance from William Sutton's home and throughout his career the hills were a constant source of subject matter. Sutton is one of Canterbury's foremost artists and he produced numerous oil and watercolour paintings of the region. Here he has faithfully captured the colours of the Canterbury landscape – light browns suggest the dry grass of summer, while the sky is effectively portrayed with blue washes. The landscape has little human activity, creating a timeless quality in the composition. Born in Christchurch, Sutton studied at the Canterbury College School of Art. He was tutored by many well-known Christchurch artists, including Colin Lovell-Smith (1894-1960) and Archibald Nicoll (1886-1953). Sutton began exhibiting with the contemporary artists known as The Group, in 1946. After travelling in Britain and Europe during 1947/1949, he returned to New Zealand to teach at the School of Art, where he remained until 1979. Sutton was awarded a C.B.E. in 1980.
For the exhibition Picturing the Peninsula (21 April - 22 July 2007), this work appeared with this label: The Port Hills provide a dramatic backdrop to the city of Christchurch and form the natural boundary between Banks Peninsula and the Canterbury Plains. The distinctive shapes of the eroded volcanic hills along with their close proximity to the city have enticed many local artists to work on the Port Hills. Painted directly before the subject Sutton's skill as a watercolourist is evident in this work through the expertly layered washes of colour.
One of Canterbury's most respected artists Bill Sutton made regular painting forays onto the Port Hills particularly throughout the 1970s and 80s when the region was a constant source of imagery in his work.