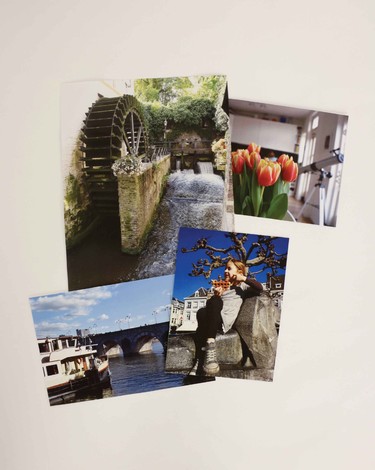 Postcard From...
Emilie Sitzia, Maastricht, Netherlands
Dear Christchurch,
I hope you are doing better and healing, slowly but surely. It has been four years since I moved to Maastricht and life here is pretty good. I am now director of the Master Arts and Heritage at the University of Maastricht in the Netherlands (an exciting international and interdisciplinary programme).
Maastricht is an old European city cut through by the river Maas and crisscrossed with bridges. The high, narrow and intricately decorated brick buildings make the town look like a doll's house village. People move around town on foot or by bicycle. No one can live without a bike here and I am the proud owner of a matte black Cortina 'oma' (grandmother) bike!
The art world here is more layered and labyrinthine than in Christchurch so it took (and is still taking) time to get used to. But I'm starting to get the hang of it.
The art school is separated from the university, which makes collaborations and fun projects a bit more complicated. But this year the curatorship students will get to work with the students from the art school (MAFAD) on an exhibition around the theme of 'debate'. That should be interesting.
The university often works with the Jan van Eyck Academie (famous for its artists, curators and writers residency programme). Recently we worked on a project that brought together MA students and participants at the JVE to think, read and debate (a lot) around the concept of utopia. My favourite part of the JVE is the print studio… they have an A2 RISO! I know a few design geeks in Christchurch that would have loved the recent RISO Expert Meetings in 2014 and 2016.
Marres is another interesting institution to work with here. Right now, they are focusing on the senses, and organising exhibitions, walks, lectures and workshops that examine the body and the arts, and the knowledge (intellectual and emotional) created by artists and the public.
And throughout the city empty post-industrial buildings allow for some really interesting practices. For example curator Ardi Poels set up De Ridder (a hybrid between a gallery and an institution) in an empty brewery by the river. Her project, the 'Cassini Cruise', was a constantly changing exhibition that acted as a meeting point for young artists, art professionals and collectors. She's now looking for a new building to start again.
This spirit of reconversion extends to any heritage building, and there are many churches here that have been converted into bookstores, bars and restaurants… History is never far away Maastricht.
The support the Netherlands offers to the arts is amazing. Funding is always findable—as long as you know whom to ask and you fill in the paperwork correctly. As a result there is always something going on: from the European Fine Arts Fair to Fashion Clash; a pop-up exhibition or an opening at the Bonnefanten Museum. Maastricht is at the heart of the Euroregion which means it is close to everywhere: within a two-and-a-half hour train journey you can be in Cologne, Brussels, Amsterdam or Paris.
And I didn't even tell you about the chocolate waffles from Pinky yet…
Related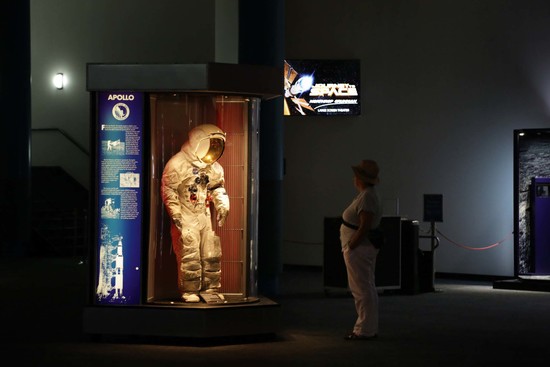 Postcard From…
I learnt a while ago that, at any one time, as many as one in five New Zealanders are overseas – that's one million of us trying to navigate work and life while holding familial and cultural bonds to this island nation. I've been living here in Houston, Texas for the last six months; it will be home for the foreseeable future and, almost inadvertently, I've joined the ranks of New Zealand artists who, after establishing themselves in their home country, have moved overseas, if only for a time.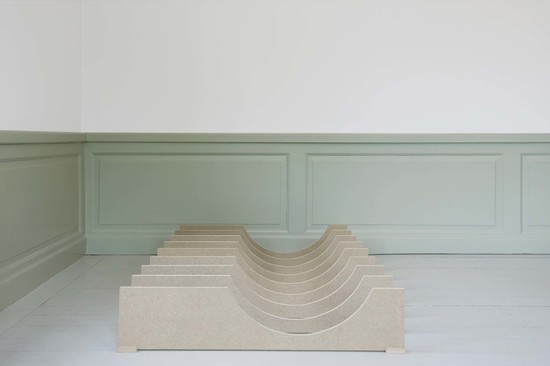 Postcard From...
Malmö is a good place to disappear. I came here in 2010 to attend the Art Academy. I remember watching the Academy's director on YouTube describe how professors were not allowed to enter a student's studio unless invited to do so. I would say that this is intimately tied to the ideological legacy Sweden is known for. I bring it up because it is something that still resonates with my life in Malmö, along with why I live here.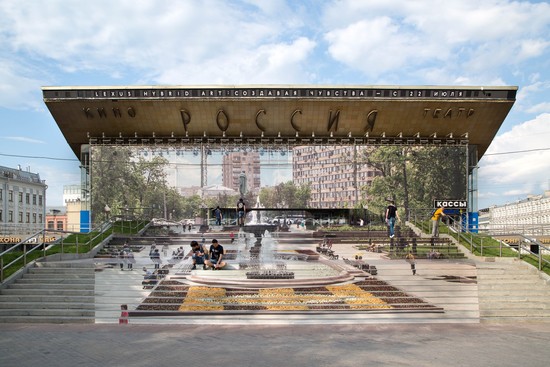 Postcard From...
When I arrived in New York in late 2014 I was told it'd be ten years before I'd qualify as a New Yorker and two years before I'd feel comfortable and start to enjoy the city. That sounds far-fetched but as my two-year anniversary approaches I'm tending to agree. It is a very special city, a lot of fun, but it can be difficult to pace oneself for the long game.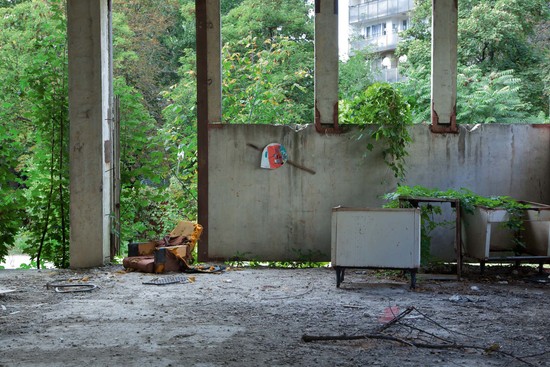 Postcard From
I live in Vienna; what's it good for? The general humour of the place starts with Schmäh (pronounced schmee), a happily nihilistic response to problems. For a long time, people here have been thinking about meaninglessness and the indifference of reality. An American professor who taught linguistics at the University wrote a paper on the topic. One nice thought related to Marie Antoinette, who the French think of as naïve and decadent—'let them eat cake'. However, she was raised in Vienna and by most accounts was much more politically aware than her peers in Paris. When the pitchforks came the statement was not a naïve one, but a knowing resignation to the guillotine; perhaps the first historically recorded incidence of Schmäh.