B.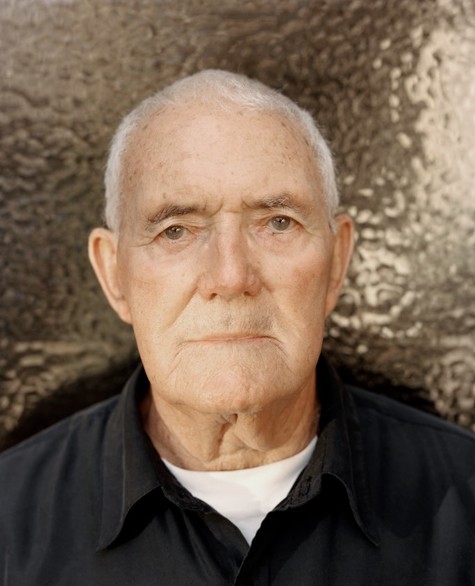 Jim Allen 1922–2023
Note
Christchurch Art Gallery Te Puna o Waiwhetū is saddened to learn of the recent passing of Jim Allen MNZM and would like to recognise the extraordinary contribution that he made to the arts in Aotearoa New Zealand as an artist and educator.
Allen graduated from the University of Canterbury in 1948 and subsequently studied at the Royal College in London. In the 1950s he worked as a field officer for the Northern Māori Arts Project with educator Elwyn Richardson. However, it was in his role as head of the sculpture department at the Elam School of Fine Arts from 1960 until 1976 that Allen led the way for a new kind of art practice. A pioneer of post-object art, he could be considered Aotearoa's first contemporary artist and worked hard to build our contemporary art scene.
A visionary thinker and maker for Australia as well as New Zealand, Allen was the founding head of art at the Sydney College of the Arts where he worked from 1977 until 1987. Through a non-hierarchical teaching model, Allen encouraged experimentation, conceptual art, performance and installation, introducing students and fellow artists to new ideas and processes, pitching sculpture as time-based, performative and contingent.
An excellent facilitator, collaborator and educator, Allen's own work was critically important too. The three-part performances Contact (1974) and Poetry for Chainsaws (1976) are two examples of works that challenged audiences to think about contemporary life and technology, ways of interacting and societal structures. His performances and environmental installations were innovative and influential. Throughout his art and life, Allen was driven to try and understand our ever-changing present moment and envisage what the future might look like. In his own words, he was constantly working to "engage with the art of what's possible". Contemporary art in Aotearoa benefitted immensely from his energy and insight.