B.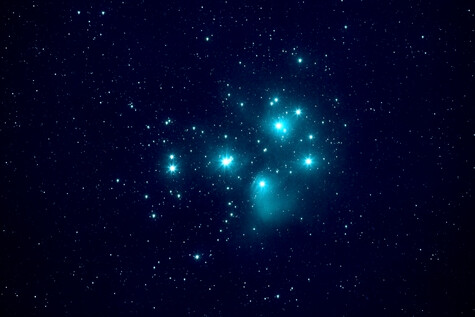 Matariki 2020
Matariki
Each year the star cluster Matariki disappears from our skies in May. This year it returns between 13 and 20 July.
This marks the start of the Māori New Year, a time to celebrate and come together with whānau, friends and communities. It's when we maumahara (remember) the people who came before us and when we share knowledge, traditions and skills through wānanga (learning). It is a time to have fun and celebrate with a hākari (feast) and look forward to the year ahead.
Christchurch Art Gallery Te Puna o Waiwhetū has joined with Canterbury Museum, the Airforce Museum of New Zealand, the International Antarctic Centre and South Canterbury Museum to bring you a variety of activities to complete. Follow the links, gather your whānau and friends and have some fun celebrating Matariki together.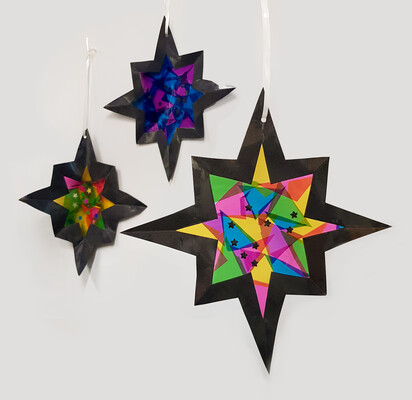 Celebrate Matariki by making beautiful hanging stars containing the Matariki constellation.
Drop into the Gallery on Saturday 18 July between 1 and 4pm and make your hanging star in our Education Centre or download the instructions here and make one at home!
Want to know more about Matariki? You can find some great information here. Or download this poster which tells you all about the nine stars of Matariki and when they are due to return each year.
Air Force Museum of New Zealand