B.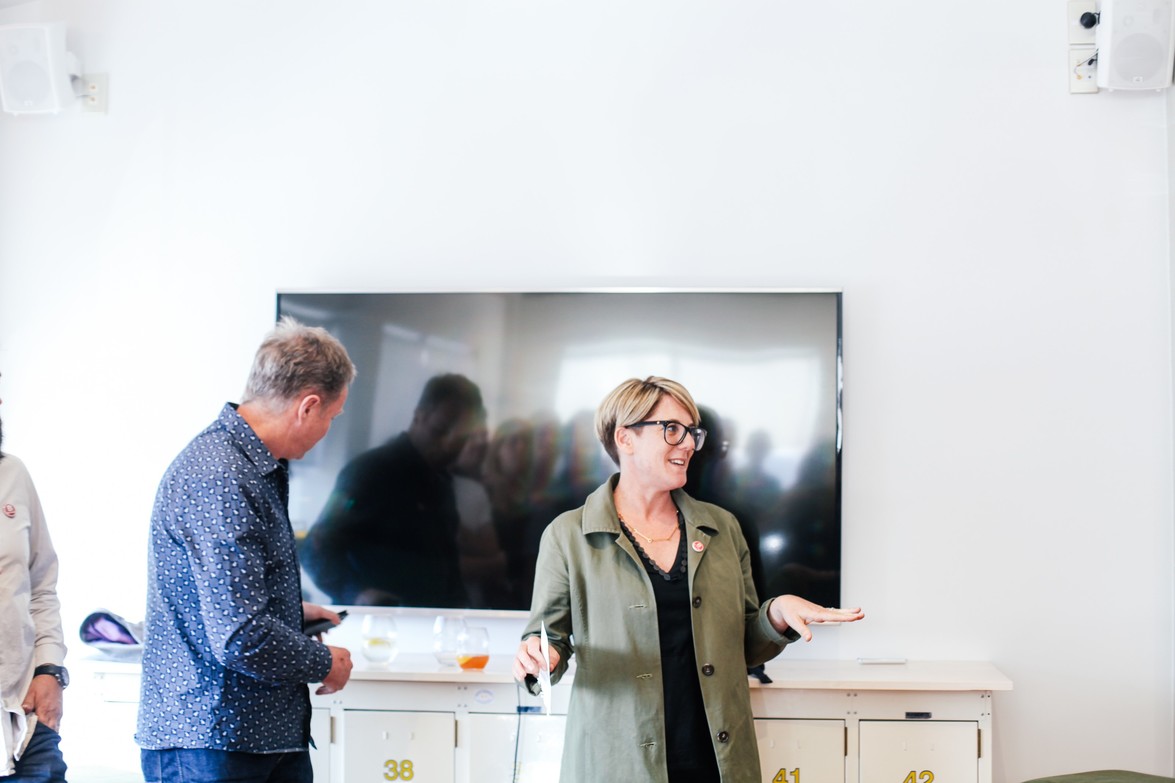 Brown Bread on being the change
Gallery
Brown Bread helps Christchurch Art Gallery engage its community to raise funds. They managed the Back the Bull campaign to buy Michael Parekowhai's Chapman's Homer and they grow our TOGETHER campaign for the Gallery Foundation—attracting a new family of commercial partners as well as a group of philanthropists to build an endowment fund to purchase major pieces of public art for Christchurch.
Recently Brown Bread invited us to celebrate their certification as a B Corporation. I caught up with Jo Blair to talk about what it means to become a B Corp and why Christchurch businesses are leading the charge in New Zealand.
Tell us about how you came across the B Corp concept and the journey you've been through to become a B Corp, because it's kind of a big deal right?
'Yes it is. A dear old colleague of mine, Alicia Darvall is in charge of bringing the movement to Australia and New Zealand, and she introduced it to me. To be honest it took me ages to realise that we could apply to become a B Corp because it took me a while to work out that as a business Brown Bread is a social enterprise. Social enterprises are businesses doing business to do good, rather than non-profit organisations. So we work a lot with non-profits, but Brown Bread is actually a social enterprise. And although we make a profit, we have big ambitions to return a good portion of our profit to our staff and to our community. It's what drives us.
'You need to get at least 80 out of 200 points to become a B Corp. The initial assessment identified a range of things we needed to work on as a business to become certified. We took some time to go through the assessment and work out how we were going to improve our capabilities in the areas where we were not so strong. But we were open to change and learning and because we were so new and agile we were creating processes at the same time.
'The most significant changes we made to our business were to give structure to some of the goals we established when we set up the business. So while we were already returning profit to our community via projects such as gifting time and funds to Regan Gentry's Woods From the Trees, we needed to show how we will continue to do this, and create targets to measure our success. We now have a range of annual community project targets embedded in our business plan. We also have targets around staff development and wellbeing. We give a day off every two months for thinking—especially important because our work can be long hours and deadline driven.
'We established Brown Bread on strong values and principles so we were ensuring we had evidence and measurable targets on these aspirations, rather than having to reinvent ourselves. I think the challenge will be to keep our certification as we grow.
'During the application process there were some measures I didn't understand, and some questions I needed help to answer. B Corp has this international team of people to help you, so I was Skyping people in Nairobi with questions. You really get an appreciation of the global nature of the community.
'B Corp don't bend the rules; it is a rigorous process, and they're really hard on you, it's like you're on trial pretty much. But that's what I think is so good… I could not charm them. They were uncharmable!
'Once you attain certification then you have to upload supporting documents as evidence, to show you are doing the things you say you are. That bit was actually relatively easy for us, as we knew it was coming, and we had been developing our documents of proof for a while.'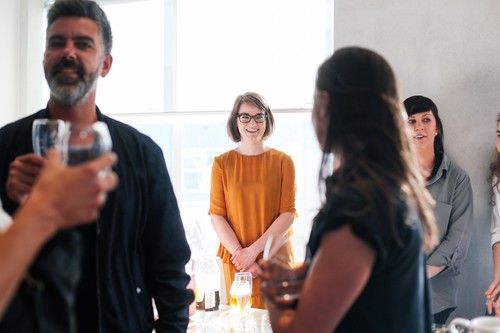 How long did the whole process take you?
'It probably took about six months, but we took a little hiatus when things got busy. There was one question that I was really stuck on and I almost gave up. And then B Corp came back to us and said we've just realised that no one in Australia and New Zealand can answer this question and we've taken it out, so congratulations, you can go through. So then we were in, which was a really nice surprise, because I was going to spend the summer redoing our application.'
What were the challenges and rewards of the process?
'I found the biggest challenge was being really honest with ourselves while filling in the assessment and looking at the company in the mirror. I found that quite confronting. Delivering the evidence was quite telling, I realised how much hot air there is out there. So unflinching honesty was the biggest challenge, but the biggest reward as well. And once you're done you have great benchmarks and measures in place. The other challenge for me was filling in the forms, because that is quite possibly one of my least favourite activities of all time.
'The huge benefit of becoming a B Corp is that we now have rigorous processes so that we can prove that we are actually doing what we say we do. There are lots of self-checks. The other reward for me is bringing our team along for the ride as we grow and having the values and mission we have defined together at the forefront of all we do.'
Do you think being a B Corp has benefits for your clients?
'Our clients were part of our success in becoming a B Corp, because if you work with local clients, or clients with ethical principles, or if you use local suppliers and sustainable suppliers, that enables you to attain more points in the assessment. Working with good businesses in our local ecosystem helped us gain our accreditation. Without our clients we wouldn't be a B Corp.
'In time we would hope to spread the word, bring some of our clients with us and help Christchurch become more global through the B Corp network—especially because we're leading the way with four out of five B Corps in the country right here.
'Being a B Corp will also help us be rigorous about who we work with. We've always been very clear about who we want to work with, just the good stuff, so this is another framework to help us check we're working with people who share the same values.
'And then it may also be another way of attracting global clients or collaborators through that network. I was reading an email this morning announcing new B Corps and there are a couple of businesses in the UK that are quite similar to Brown Bread, so I got excited about the prospect of international collaborations.'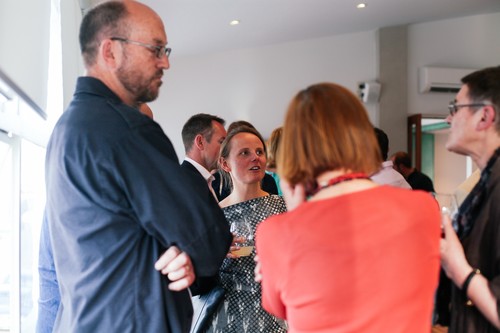 If you had advice for other businesses considering becoming a B Corp, what would it be?
'Take your time, don't expect it to come easily, and redefine your processes as you go with the B Corp assessment tool. It will help steer you in the right direction.
'The other thing is B Corp certification is based on three pillars, environment, people and return to the community. Lots of businesses are weak in one of these areas, like for us the environment is not a huge part of our business, so apart from being zero waste on the photocopier, and remembering to turn the lights off as much as possible it was hard for us to show too much evidence of sound environmental practices. But because we were heavy on the return to the community it was alright. If you're strong in a couple of the areas you don't have to be strong in all three. I think the perception you have to be strong in all three aspects of the business puts people off.'
Christchurch Art Gallery director Jenny Harper notes, 'It's inspiring to see Brown Bread using business for good. Brown Bread are helping the Gallery build a family of like-minded local businesses who value the arts, and it gives us all a lift to work with a business so committed to the community. I congratulate Jo and the Brown Bread team on their B Corp certification.'