B.
Christchurch Art Gallery to reopen mid-2013
Gallery
Christchurch Art Gallery expects to reopen in mid-2013 – but in the meantime it will continue to offer art and art-related programmes beyond its walls.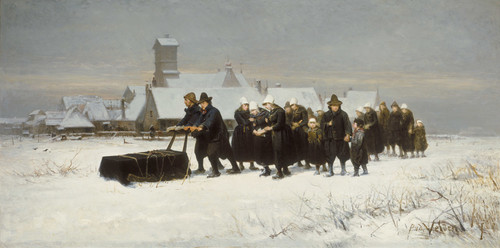 Engineers are still investigating a number of options for repairs and working through these with Christchurch City Council's insurers. Recommendations are expected to go to the Council for consideration and approval in June.
Director Jenny Harper says engineering reports indicate that the Gallery's primary structure performed exceptionally well during the earthquakes and aftershocks since September 2010. It is also clear that the December aftershocks have caused only a small amount of cosmetic damage.
However, secondary structural elements such as the glass façade, the wall cladding and parapets above the Worcester Boulevard-facing side of the Gallery, and the ceilings and fittings in the foyer and in some galleries have sustained damage. The way the building and its car park has settled is also the subject of further engineering analysis.
'Due to the extent and the complexity of the likely repair work, it has become clear that the Gallery will not be able to reopen as early as we had hoped. Even after Council approval for the work is gained, it is likely to take nine months for repairs to be completed and three to relocate the collections and install new exhibitions both upstairs and down. We need to accept this situation and plan accordingly,' Ms Harper says.
She says that the Gallery's exhibition programme and its reputation as a lively and successful art gallery is dependent on being able to borrow national and international works of art. 'It is a key priority for us to be in mint condition when we re-open and to be able to reassure lenders that their works will be safe in Canterbury. While the Gallery's own collection has come through the earthquakes with almost no damage, its ongoing safety is also of vital importance,' she says.
'Christchurch citizens have really embraced their Gallery over past years, with local residents coming in large numbers and returning often. We appreciate that the expected opening is later than they would like and Gallery staff share this disappointment with our many supporters.
'However, since our closure in February last year, staff have actively embraced becoming a 'Gallery without walls'. The Gallery's Outer Spaces initiative, which brings art and art-related programmes to the people of Christchurch and further afield, has been a great success and more projects will unfold over the next few months. Since the Gallery's closure, its education programmes have been delivered directly to schools and this will continue.
'The Gallery has also been working hard to increase its online presence and it will continue to do this. The new functions in our collection online and My Gallery function are the sorts of things that many galleries in the world are dreaming of.'
The latest Outer Spaces project is an exhibition by Christchurch artist Julia Morison, which will open above NG and The National in Madras Street, a space overlooking the inner-city red zone on 10 February.
Ms Harper says the Gallery has been looking for an alternative exhibition space and has so far considered several options.
'At present the Centre for Contemporary Art (CoCA), next door to the Gallery, is equally constrained by the demolition of the nearby Gallery Apartments. However, their repairs are not expected to take as long as the Gallery's and this is being discussed as a potential space. The Gallery is keen to investigate other interesting possibilities as well,' she says.