B.
'Thanks for having me'
Gallery
Artist Ron Mueck, whose astounding exhibition closed at the Gallery on Sunday, has written to thank Gallery staff and the people of Christchurch for having the show.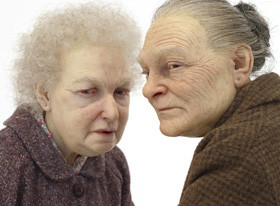 Ron Mueck has cemented its place as the most successful paid-entry exhibition ever to show at the Gallery, attracting a total of 135,140 visitors by the time it closed at 5pm on Sunday 23 January. A total of 9,856 visitors visited the exhibition during the final weekend, with queues often extending beyond the Gallery doors and across the forecourt. The Gallery opened until 9pm on Friday and midnight on Saturday to give as many people as possible the opportunity to see Ron Mueck.
The exhibition, which opened last October, attracted almost double the number of visitors who went to the Gallery's previous most popular paid-entry exhibition, Buried Army of Qin Shihuang. This exhibition showed at the former Robert McDougall Art Gallery in 1986 and attracted 71,345 visitors.
Christchurch was the third venue for the National Gallery of Victoria touring exhibition, and the only one in New Zealand. In Melbourne, a city with a population ten times the size of Christchurch, Ron Mueck attracted just under 120,000 visitors last year, while in Brisbane, 187,000 people visited the exhibition.
Director Jenny Harper says the Gallery and Mueck himself are thrilled with the response to the exhibition, with the latter personally thanking the Gallery for having the exhibition in Christchurch. 'There has been an amazing atmosphere at the Gallery while the exhibition has been showing. We're thrilled that there has been such engagement with the work of a contemporary artist unknown to many before. It was wonderful to see people speaking not only with each other, but with others they didn't know in the exhibition.'
'Presenting good art is at the core of we do, with Ron Mueck also being an incredible effort by our Gallery team. We're thrilled at how many visitors have taken the opportunity to see it and we hope this has opened people's eyes to what our Gallery can offer.'
Related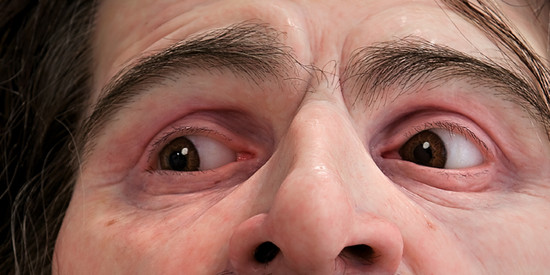 Ron Mueck
Astounding in their realism and emotional power, Ron Mueck's works have made him one of the most renowned sculptors of our time. See them exclusively at Christchurch Art Gallery from 2 October.