B.
Very heavy metal
Behind the scenes
William Morris' mighty Albion press used at the Kelmscott Press to print The Works of Geoffrey Chaucer in 1896 is up for sale in New York.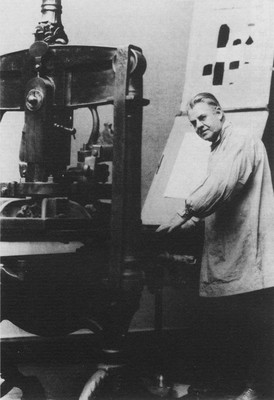 This massive cast iron beast built by Hopkinson and Cope in 1891 must surely rate as one of the most significant printing presses in existence given the famous books printed on it at the Kelmscott Press. It was purchased by Morris specifically to print The Works of Geoffrey Chaucer (1896) in 1894, a job that exerted so much stress on the press that given the size of the formes used it was felt necessary to attach the massive brackets to reinforce each side of the press's staple (columns). You can read more about the history of the press here.
Interestingly enough Morris's secretary, Sydney Cockrell, stated that there were "...three Albion presses at the Kelmscott Press, and they were just like any other Albion presses without any magical attributes." Given the provenance of this press however, which includes not only the Kelmscott Press but also C.R. Ashbee's Essex House Press and the legendary American typographer, Frederic Goudy, who acquired the press sometime in the 1930s and used it at his Village Press, you could argue otherwise.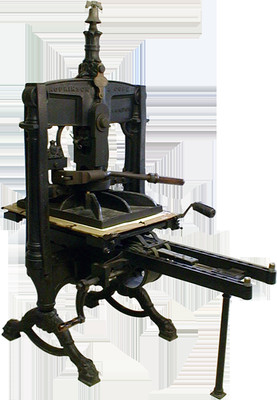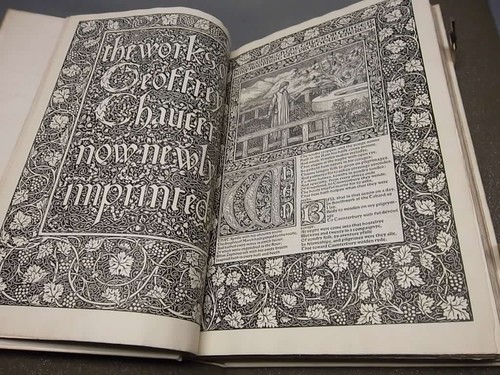 We were lucky enough to include several Kelmscott Press books in the exhibition Morris and Co: The World of William Morris back in 2008, including the copy of The Works of Geoffrey Chaucer held in the Alexander turnbull collection. The Gallery's library now holds a copy of Syr Isambrace, printed at the Kelmscott Press in 1897 - perhaps on the very press being discussed.